SALT LAKE CITY — Sarah Child is an aerial arts instructor, but eight years ago she couldn't even stand up.
Child was paralyzed from the waist down in a speed flying accident — a sport similar to paragliding at a very fast pace.
"The vertebrae was completely annihilated," she said. "The doctor told me, 'You're probably not going to walk again.'"
Child proved otherwise. She still wears a brace on one leg and is missing her glute, hamstring and big calf muscles. But after months of therapy, she found a new way to fly through aerial arts.
"(It provided) a space that I could go and move and fly around, and I wasn't set apart from my accident," she described.
Today, Child is mentoring other patients who are recovering from spinal cord injuries, like 30-year-old Will Gibbs, through a new program in the Neuro-Specialty Rehabilitation Unit at Intermountain Medical Center.
It's called RAMMP: Rehab Advocate Mindset Mentorship Program. It's designed to connect current recovering inpatients with former rehab patients who are now healthy.
"They've all graduated. They're coming back and they're offering support and advice and coping skills to current inpatients," Intermountain Healthcare's RAMMP director Bonnie Larsen explained.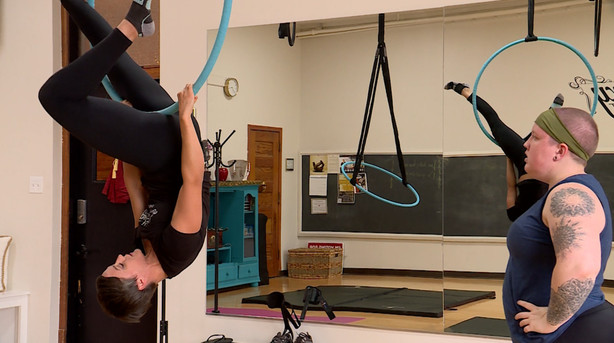 Gibbs was paralyzed in a mountain biking accident this summer. As a ski instructor and outdoorsman, Gibbs said the accident was devastating.
"Immediately, I knew I broke my back and I couldn't feel my legs," Gibbs said.
But after a month of therapy, he is also walking and even hiking again alongside a mentor.
"It was a miracle! I can't believe it," he said.
Child talked with Gibbs for hours about how she learned to live a normal life again.
"How do you get stuff out of the counters? How have you organized your house so it's easier to get to X, Y, and Z? It's just sharing those tricks that you make up along the way," she explained.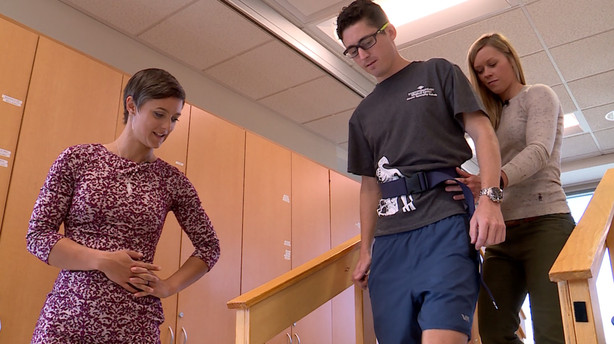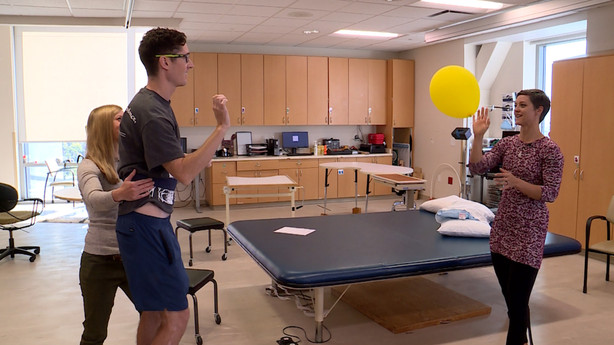 "They've been through everything I'm going through," Gibbs described. He said it gives him hope — "Hope that I can do it too!"
Larsen said the program offers something medical experts cannot. "They have that empathetic understanding, knowing I've been through it — it's gonna be fine," she said.
"This is not the end of everything. It's actually the beginning of something different," Child said.
Gibbs said he is excited to get back into the mountains to be active again. "I still feel like I can have a lifestyle that I'll be able to enjoy," he said.
Larsen said the program is for patients recovering from recreational accidents, brain injuries, stroke, amputation, paralysis and other serious complications.
RAMMP has 15 rehab advocates who all volunteer to attend weekly support groups or provide one-on-one coaching with inpatients. Mentors also participate with inpatients in monthly sporting events sponsored by Wasatch Adaptive Sports like fishing, hiking and skiing.
×
Photos