Estimated read time: 3-4 minutes
This archived news story is available only for your personal, non-commercial use. Information in the story may be outdated or superseded by additional information. Reading or replaying the story in its archived form does not constitute a republication of the story.
GARDEN CITY, Rich County — Carlin Nye said he was driving home from work Wednesday evening when he came upon a crash near the intersection of U.S. Highway 89 and state Route 30.
A semitruck had gone through the intersection and careened into Pugstones Sporting, 6 S. Bear Lake Blvd.
"It was almost like an earthquake had gone off and the whole building was just collapsed around the truck," Nye said.
Investigators are still piecing together what led to the fatal crash.
Utah Highway Patrol troopers say the semitruck, driven by Ahmed M. Abdelgader, 31, of Omaha, Nebraska, was driving erratically as it entered an intersection with state Route 30 in Garden City about 6:30 p.m., Wednesday. It ran a stop sign as it attempted to turn onto SR-30, before it rolled and jackknifed into a nearby sporting goods store, officials added.
Abdelgader died at a hospital overnight, Utah Highway Patrol officials said Thursday. A second man inside the truck remained in critical condition at McKay-Dee Hospital in Ogden. His name and age weren't released, but UHP Sgt. Cade Brenchley said the man was from Indiana.
Keri Pugmire, who owns the store that was struck along with her husband, said the building was "a total loss" and will be demolished. The business has been operating in the Garden City area for nearly two decades.
Nye, of Garden City, said he had passed the semitruck shortly before the crash, as it appeared to pull over to the side of U.S. Highway 89 in Logan Canyon. The truck soon passed him and he said he knew something was wrong.
He said the truck's brakes appeared to be glowing and they were smoking.
"I could tell their brakes were smoking pretty bad," he said. "When I looked in the rearview mirror, they were gaining on me."
He lost sight of the truck but followed the path knowing it would probably crash.
While Nye was on U.S. 89, Ken Cannon, of Logan, had stopped at a gas station at the corner of the two highways to get a snack.
"All of a sudden we heard this great big boom," he said. "It sounded like thunder or something like that. Then one of the guys who had been outside that actually saw it came in and said a semi had just hit a store over there."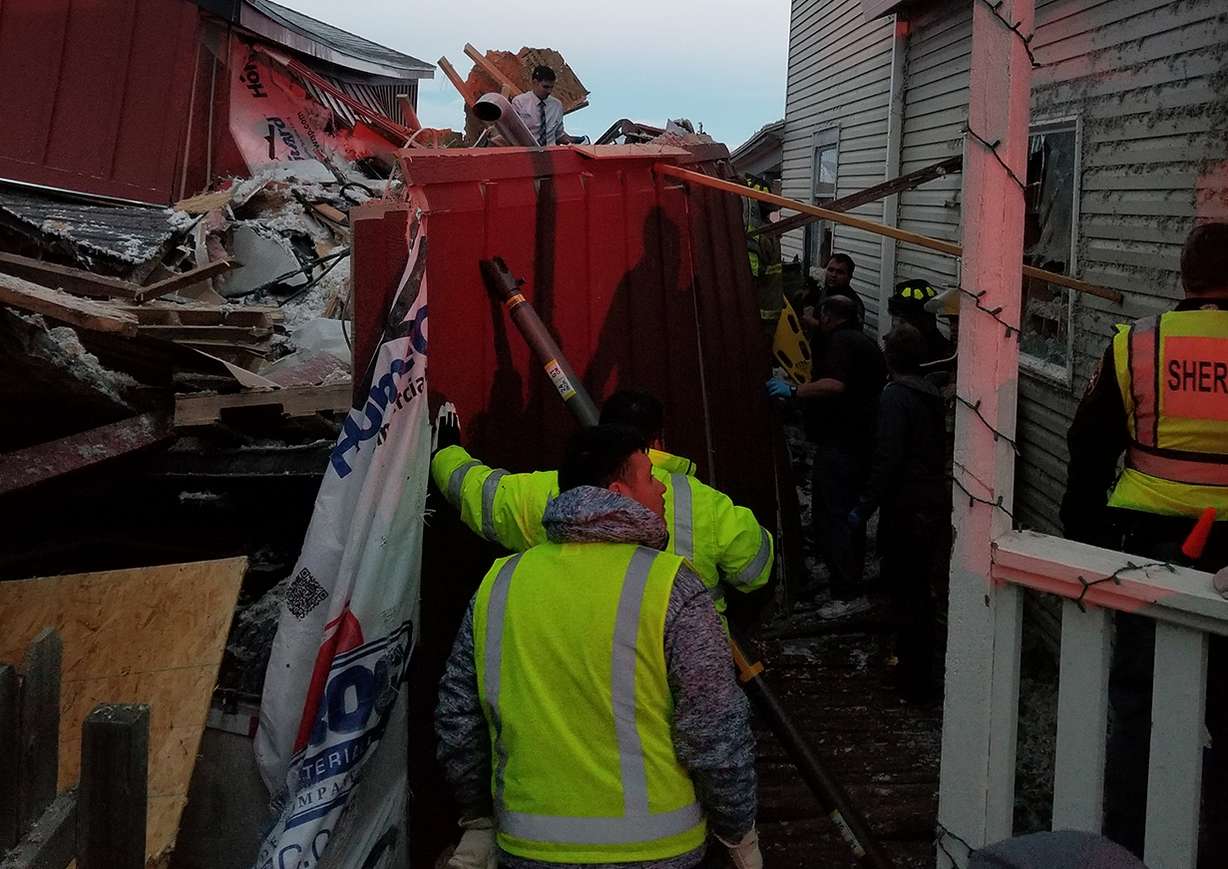 Cannon ran to the scene, where Nye and others pulled the truckers out of the cab, which had become buried in the building. Cannon said there was insulation everywhere. Emergency crews arrived shortly after the crash, he added.
Witnesses said they saw smoke and smelled an odor similar to burning brakes.
Other witnesses told officials the semitruck had been driving "somewhat recklessly" prior to the crash, Brenchley said. He said the speed limit in the area is 40 mph. Inspectors were on scene Wednesday night to see if the truck had any mechanical issues.
The cause of the crash remains under investigation.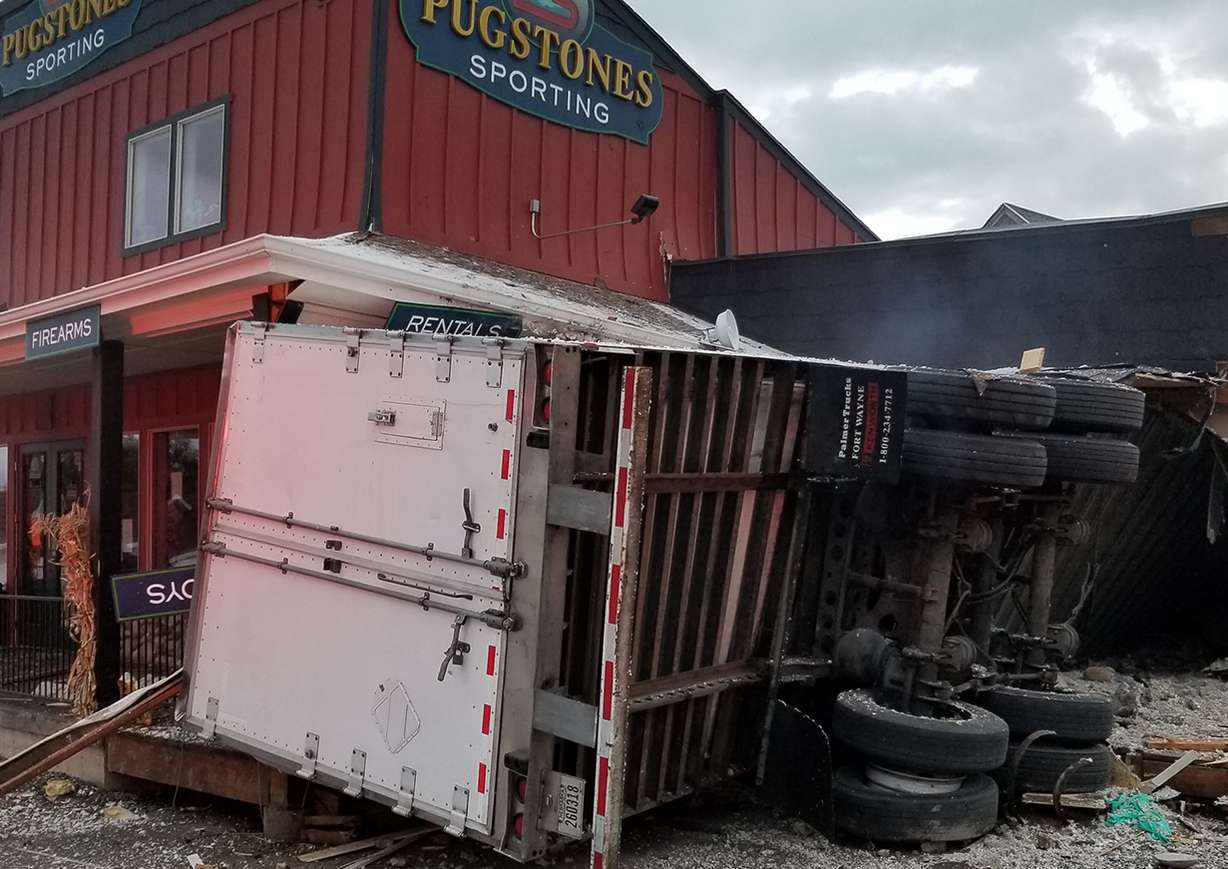 While Pugmire was in shock about what happened, she said she was relieved that it wasn't worse. She said the intersection can be busy at that time of the day. The store closed at 5 p.m. and she said her husband stuck around for another hour to do paperwork.
He left the store just minutes before the crash happened.
"He was 5 minutes away from being — who knows what would have happened," she said.
Contributing: Brian Champagne, KSL TV; Peter Samore, KSL Newsradio
×
Most recent Utah stories