ROY — At just 26-years-old, Karli Trimble was diagnosed with heart failure last January.
"They told me my heart is only pumping at 15 percent," Trimble said. "I was scared for the future … I thought I was too young. You always hear about older people having heart failure."
She visited with Intermountain Healthcare's Dr. Jerry John, a cardiologist at McKay-Dee Hospital, who suggested she started wearing the ZOLL LifeVest.
It's a wearable defibrillator designed for patients at high risk of sudden cardiac death.
"It was like carrying around a little purse," Trimble described. "It was actually pretty uncomfortable … and it's not cute, so I did not enjoy wearing it."
But as annoying as it was to wear, she said she owes her life to the little vest. "It saved my life," she said through tears.
Trimble wore the vest for only a month before it served its purpose on Feb. 16. She was getting ready for bed when she started to not feel very well. "I felt like I was going to pass out," she explained.
She called her mom to her bedside when her heart rate skyrocketed to 288 beats per minute.
"It was seriously the most awful thing I've ever had to live through ... I thought she was gone," said Cindy Trimble, Karli Trimble's mother.
"I was just kind of shaking her 'Karli! Karli!" her father, Tyne Trimble, described.
But as planned, the LifeVest shocked Karli, bringing her back to life.
"I have a second chance at life because of it," Karli Trimble said.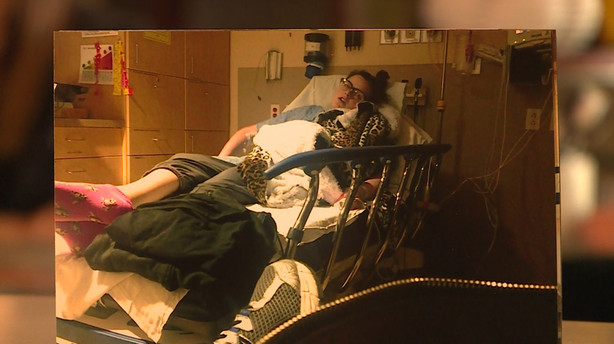 While Karli Trimble's condition is genetic, she's learned a lot of things about heart health everyone can benefit from, like eating healthy and exercising.
She often takes her dogs for a walk to get moving and includes fruits and vegetables in her diet.
Dr. John said it's really important for people to monitor their blood pressure and cholesterol levels to also maintain a healthy heart.
"High blood pressure hands its ugly hands on heart failure, kidney failure, stroke, heart attack, and most people have no clue what their blood pressure is," John said.
He encourages people to stay active. "Even 20 minutes, three times a week would be fine — something to get your heart rate up," John explained.
---
I have a second chance at life because of it.
–Karli Trimble
---
Karli Trimble now has an implantable cardioverter-defibrillator and is preparing for a potential heart transplant, but said she is so grateful to be alive.
"I just feel like I'm supposed to be here for a reason," Karli Trimble said.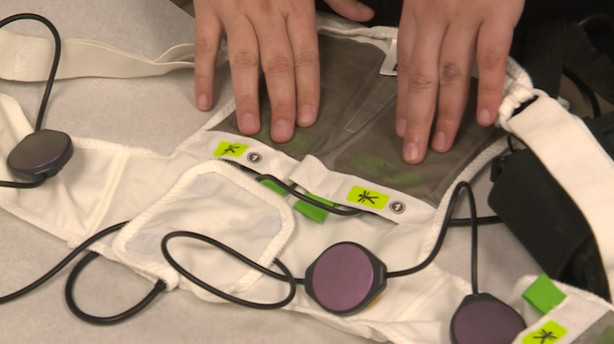 John said heart failure used to be a death sentence, but today, between advanced therapies, medications, and a better understanding of healthy heart living, it is often a chronic condition that patients young and old can successfully manage.
---
Editor's note: This article has been corrected to show Karli Trimble has an implantable cardioverter-defibrillator and not a pacemaker.
×
Photos