This archived news story is available only for your personal, non-commercial use. Information in the story may be outdated or superseded by additional information. Reading or replaying the story in its archived form does not constitute a republication of the story.
SALT LAKE CITY — Latter-day Saint apostle President M. Russell Ballard once said that the day he met Barbara Bowen was the "greatest day" of his life. The "most important day" was when he married her.
Barbara Bowen Ballard, 86, died Monday after a long battle with various health issues, including Alzheimer's disease, according to officials from The Church of Jesus Christ of Latter-day Saints.
Sister Ballard was born and raised in Salt Lake City where she graduated as valedictorian of her South High School class, church officials said in a statement. She then attended the University of Utah where she studied English and met her husband, who now serves as the acting president of the Quorum of the Twelve Apostles — one of the highest governing bodies in the church.
President Ballard often joked that it took some convincing to get her to marry him after he met her at a "Hello Day Dance" hosted by the university.
"That was the beginning of a courtship of 11 months. I knew from the beginning that I wanted to marry her, but she didn't share the same feelings. It was a little hard convincing her. I kid her now that getting her to agree to marry me was the greatest sales job I ever did," he said.
Shortly after they were married, President Ballard was asked to serve as a bishop in the church and remained in leadership positions ever since, including as a mission president in Canada and as a member of the Quorum of the Seventy — another high governing body of the church.
Sister Ballard accompanied and served with her husband during these assignments, and many remembered her grace and sense of humor. The missionaries in Canada "adored her and looked forward to her attending meetings and conferences as much as they did President Ballard," the church's statement said.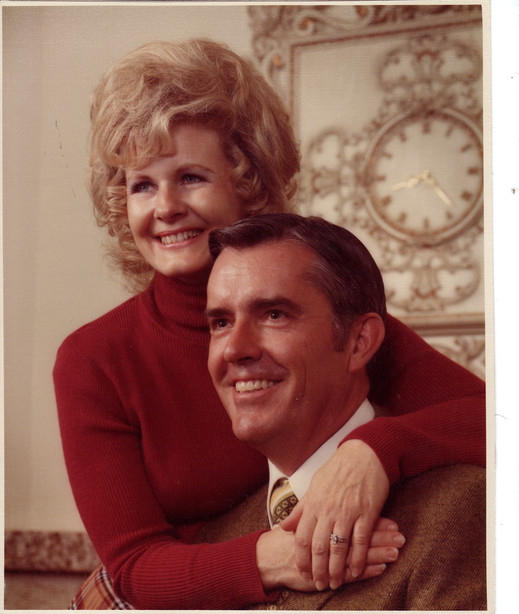 She was with her husband when he was called to serve as an apostle in the church in 1985 by then-apostle Gordon B. Hinckley. While the pair thought they were meeting with President Hinckley to receive a speaking assignment, they were stunned when he asked President Ballard to serve in the church's highest governing body.
"I almost thought, 'Please say that again. I don't know if I heard correctly,'" Sister Ballard said. "Russ looked at me with tears in his eyes. It was a sobering experience."
Sister Ballard also held several leadership positions herself within the church, including in the church's organizations for women and children.
Throughout her life, she was involved in many volunteer responsibilities and, in 2002, Brigham Young University–Idaho honored Sister Ballard as the Exemplary Woman of the Year for her "dedication to family and her unselfish work in the church and her community," the church's statement said.
She was a mother of seven children and "her lifelong focus was her family. ... Her kind nature made the Ballard home a gathering place where both her own children and their friends loved to be," according to the church's statement.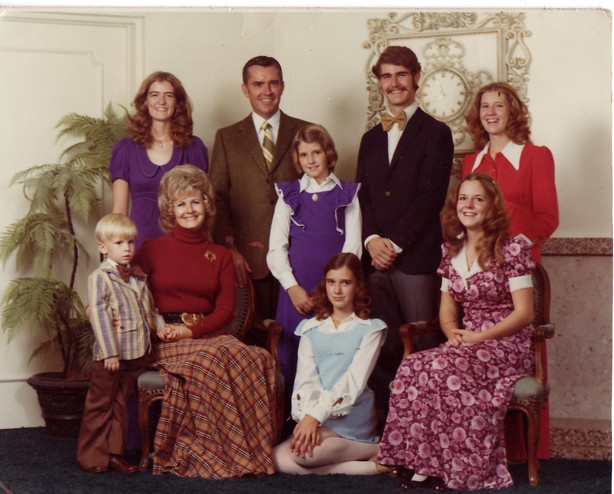 She leaves behind 43 grandchildren and 90 great-grandchildren.
But it wasn't just her children and grandchildren who she cared for. Sister Ballard also acted as a caregiver for her widowed and aging mother during the last 15 years of her mother's life. She would often remark how grateful she was to spend that time with her, the church's statement said.
"I married the right daughter of God," President Ballard once said. "Without the help and direction of Barbara, our family relationships would not have been as happy and fulfilling as they were. Barbara is a treasure for our family forever. We honor her for her constant love, good judgment and counsel."
President and Sister Ballard celebrated their 67th wedding anniversary Aug. 28.
Funeral services will be held on Monday, Oct. 8, at noon at the Monument Park Stake Center, 1320 S. Wasatch Drive in Salt Lake City. A public viewing will be held Sunday evening on Oct. 7, from 5 - 7:30 p.m. at the same location.
×
Photos