BLUFFDALE — For many Utahns, JJ Peterson is a hometown celebrity. Two years ago, he starred as a personal trainer in a show called Fit2Fat2Fit.
His goal: Put on 60 pounds only to lose it alongside his overweight client.
Peterson said it was the hardest thing he's ever done in his life. "It's like that feeling after Thanksgiving dinner where you just want to bend over and die," he said.
Peterson was required to eat 6,300 calories of processed junk food every day with no exercise. He also had to wear a fitness tracker to limit the number of steps he could take.
"Two thousand steps is like a couple trips to the bathroom and then you are done, you have to park your butt on the couch and that's all the movement you can get in," Peterson said.
When it came time to lose the weight, he turned to functional training — exercises intended to train the body for activities performed in everyday life.
"It's training how the body was designed to move in real life," Peterson described. "So if you are bending over to pick up a 2-year-old or if you're getting groceries out of the back of the car or if you're moving and have to pick up heavy couches or life heavy boxes."
Instead of actually lifting boxes or couches, athletes train using gym equipment.
"But you're going to do it with timers and you're going to do with weight," Peterson said. "(It's) through these different exercises and movements that really keep you healthy and moving through the rest of your life."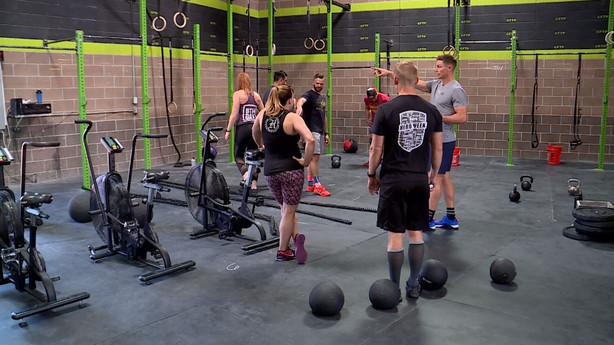 Becca Bennion, Running Program Coordinator at TOSH — The Orthopedic Specialty Hospital — said functional training is not just about working out the vanity muscles.
"Not just the look good bicep muscles, but you need those stabilizer muscles that help hold you in position and keep your posture," she explained.
Bennion said functional fitness workouts will differ for everyone. "What's functional for one person is not necessarily functional for another, so you have to look at what are your goals," she said.
Peterson said as he has gotten older he now focuses on exercise that is sustainable and will benefit him long term. He said it keeps him young.
"I'm more fit now than I was in high school. I feel like I'm more explosive, I'm more powerful. I can move better. I wish I knew back then what I know now," he said.
Peterson credits his wife's healthy meal plans to also help him lose the weight he put on during the show.
Together, Peterson and his wife, Erika Peterson, coach people in the kitchen and the gym with macro-based meal plans and functional training workouts.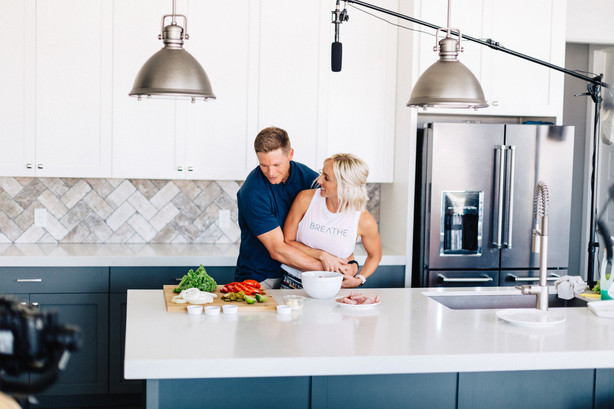 Peterson said they're passionate about helping others on their own journey to health too.
"Just to empower people to realize that they have it within them to become the best version of themselves," he said.
Peterson shares functional training tips and workout plans online at HIIT Trainer or on Instagram at @hitttrainer. Erika Peterson also shares healthy recipes and meal plans at Clean Simple Eats, or on Instagram at @cleansimpleeats.
×
Photos