This archived news story is available only for your personal, non-commercial use. Information in the story may be outdated or superseded by additional information. Reading or replaying the story in its archived form does not constitute a republication of the story.
SALT LAKE CITY — Ever since the beginning of the film industry, movies have been able to help capture some of the best qualities of world cultures.
Hispanic culture is rich in history and has been portrayed in several different films over the years. While some movies have, unfortunately, fallen into using stereotypes, there are plenty of movies that help portray Hispanic culture in an accurate way.
To help celebrate Hispanic Heritage Month, here are five movies that are all-time classics in the Hispanic community — not to mention, helped teach others about nuestra cultura.
Without a doubt, the greatest Hispanic animated movie of all time, "Coco" is one of the greatest Hispanic culture movies.
Hispanic stars Gael Garcia Bernal, Alanna Ubach, Jaime Camil, and Edward James Olmos lent their voices for the film, which earned over $800 million worldwide at the box office. "Coco" won two Academy Awards, including Best Animated Feature Film for 2017.
What makes "Coco" a pillar in the Hispanic film collection is the fact that it crossed cultural lines and was able to capture the hearts of all who watched the film. You don't have to be Hispanic or have been raised in a Hispanic country to appreciate and/or relate to the story.
Hispanics, like other cultures, put emphasis on family, and "Coco" teaches all audiences the importance of familia while taking you on a fun journey through an animated "Dia De Los Muertos."
"Coco" was released just last year, but it's already a classic and a film families — both Hispanic and non-Hispanic — will enjoy for years to come.
"Coco" is rated G.
West Side Story (1961) ======================
It is the film that the U.S. Library of Congress deemed "culturally significant" and was selected in 1997 for the National Film Registry.
"West Side Story" is one of the most significant movies of all time in Hispanic culture for many reasons. While the 1957 Broadway show was available for some audiences, the 1961 film adaptation brought the story of cultural divide, love, violence and racism among young people living in New York City to the masses. For many viewers in 1961, it was the first time a movie had Hispanics in leading roles for a major motion picture. Rita Moreno became the first Hispanic actress to win the Academy Award for Best Supporting Actress.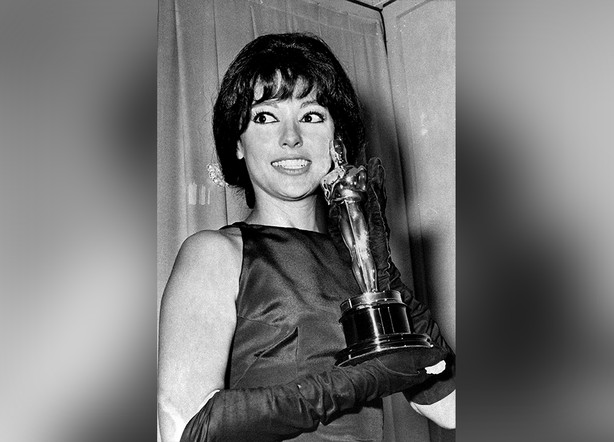 The film's score by the legendary Leonard Bernstein is a classic of its own. From the acting to the drama, the songs, the choreography, and to the lessons taught, this "Romeo and Juliet" tale is one of the greatest works of film ever.
"West Side Story" is one of the most influential films of all time and for many Hispanics, it's a Top 3 film.
"West Side Story" is not rated.
It's the movie that brought the life and death of a rising music star to the big screen, as well as helped launched the career of one of the biggest stars in entertainment.
"Selena" is the life story of Tejana artist Selena Quintanilla, who rose to fame in the early 1990s with hits like "Como la flor," "Amor Prohibido," and "Bidi Bidi Bom Bom." She was the first Hispanic woman to dominate a genre of music that, until then, was dominated by men. Selena was on her way to cross over even further into the mainstream pop music scene when, tragically, she was murdered in 1995. She was just 23 years old.
The film stars Jennifer Lopez, who then was not considered a leading-role actress. "Selena" helped Lopez become a household name and helped her be nominated for her first major award: a Golden Globe nomination for Best Actress in a Musical or Comedy. Edward James Olmos and Constance Marie also star in the film.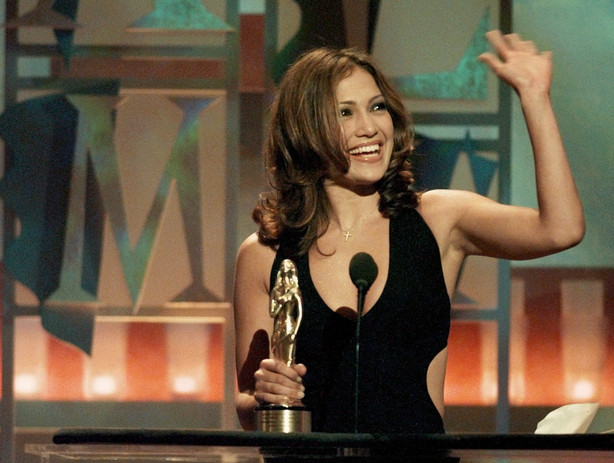 For many Hispanics, "Selena" holds a special place in their movie catalog thanks to the film's "Spanglish" dialog, cultural representation, and message of family first, among others.
"Selena" is rated PG.
Real Women Have Curves (2002) =============================
America Ferrera stars in the coming of age story of Ana Garcia, a young Latina living in East Los Angeles with her Mexican mother. When Ana receives a scholarship to go to college, cultural differences arise, as Ana's mother wants her daughter to help provide for the family. Working with her mom at the sewing factory, Ana learns valuable lessons that help lead her to her path of personal growth.
The generational and heritage conflict that Ana goes through is something many immigrants and Hispanic-Americans experience, making "Real Women Have Curves" a movie that many can relate to.
The movie was Ferrera's breakout role. Lupe Ontiveros and George Lopez also star in this movie that is an empowering movie for women and is entertaining for all.
"Real Women Have Curves" is rated PG-13.
My Family (1995) ================
The saga of the Sanchez family makes this list.
Directed by Gregory Nava and Francis Ford Coppola helping in production, "My Family" stars Edward James Olmos, Jimmy Smits and Esai Morales. Constance Marie and Elpidia Carrillo also star in the film. Last but not least, Jennifer Lopez, un-credited for her role in the film, portrays a young Maria Sanchez.
"My Family" is the tale of three generations of Mexican-Americans trying to overcome racial tensions, cultural changes, and other issues.
---
Few movies like this get made because few filmmakers have the ambition to open their arms wide and embrace so much life. This is the great American story, told again and again, of how our families came to this land and tried to make it better for their children.
–Roger Ebert on "My Family" in his 1995 review of the film.
---
This film is one of the most watched and remembered movies in Hispanic-American culture due to the story of one generation immigrating to the U.S. and how assimilation into American culture changes the fortunes of a family — for better or worse.
"My Family" is rated R for language, some violence and a scene of sexuality.
---
Xoel Càrdenas is the Evening Managing Editor at KSL.com. He co-hosts KSL Cafecito, the podcast that talks all things culture.
×