BIG COTTONWOOD CANYON — As more people get into the outdoors, hikers say they notice more trash along the trails. A Davis County man hopes his efforts can spark change.
Phill Monson said he was frustrated while hiking in Big Cottonwood Canyon over Labor Day weekend. He usually brings a trash bag with him when he hikes but he was shocked at the amount of trash he saw.
"It was just so overwhelming that I just decided I need some help with this," Monson said.
Thursday night, he and 20 others spread out up and down the canyon to collect trash along several trails.
"In 90 minutes, we were able to gather 30 bags full," he said.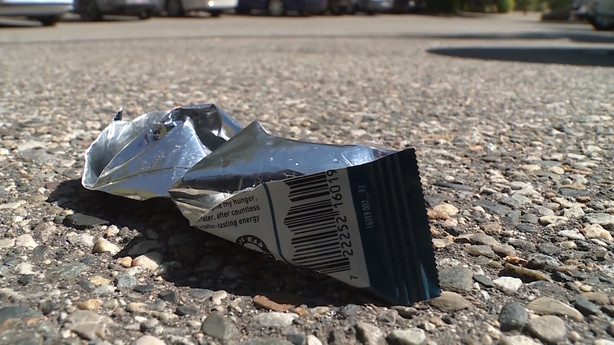 Monson has a large social media following. Even people far from Utah were inspired to make a difference in their areas.
"I had a ton of support from Australia, the U.K., Asia — they were writing me on Instagram. Direct messages that said, 'We are fully supporting this', giving support from around the globe," he said. "A lot of people that couldn't make it that were very supportive and pledging 'Hey, when I'm out in my local park and walking around, I'm going to make sure that I leave it better.'"
His event used the hashtag "LeaveItBetter." He said people can follow that hashtag to see future events. He has already gotten requests for cleanup help.
"I've had a lot of people that have said, 'Hey, can you help organize something for Millcreek Canyon? Can you do something for American Fork Canyon and the Tibble Fork area?'" Monson said.
Monson said they will hold another event in a couple of weeks, but he also emphasized people do not need to wait for a special event to help clean things up. Anyone, he said, can carry a trash bag while hiking.
"You can walk out your door and leave it better. Anybody can go out today and make an impact," he said.
×
Photos
Related Stories