This archived news story is available only for your personal, non-commercial use. Information in the story may be outdated or superseded by additional information. Reading or replaying the story in its archived form does not constitute a republication of the story.
OGDEN — A 35-year-old man was arrested in connection with the death of a man whose body was found near the 21st Street Pond early Thursday morning.
Cory Fitzwater was arrested Thursday night and booked into the Weber County Jail on suspicion of murder early Friday morning, according to a jail report. Court records show Fitzwater last resided in Ogden.
The jail report stated that Weber County deputies had stopped a vehicle on West 17th Street near the pond about 3 a.m. Thursday. Two people were inside the vehicle and the driver was arrested after a .45-caliber gun and narcotics were found.
Ogden police received a report of a deceased man at the pond about an hour later. The man had died from a gunshot wound, according to the jail report. Officers at the scene found the man near a transient camp in the area near the pond.
Witnesses told police the victim had been left alone at the camp about two hours before the others returned and discovered he was deceased. They called 911 and reported the death.
Officers found a spent .45-caliber bullet casing near the victim's body, according to the report. Utah State Crime Lab officials determined the casing had been fired by the gun that was seized during the traffic stop before the body was found.
The driver who had been arrested then told police he saw Fitzwater "shoot the victim in the head with the gun that was found in the vehicle," the report stated.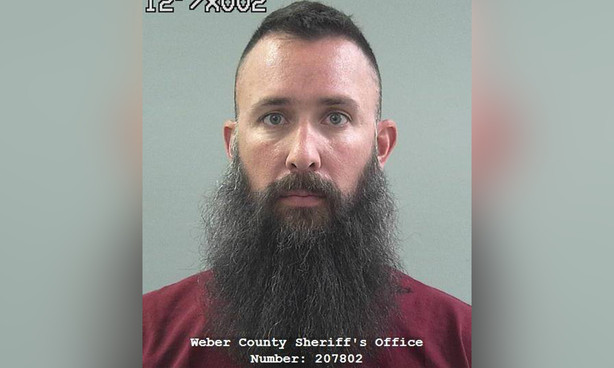 Police then interviewed Fitzwater, who said the gun was his and "admitted to being in the area at the time this incident occurred," the report added. Fitzwater was then arrested and booked into jail.
Ogden police have not yet identified the man whose body was found. Ogden Police Capt. Danielle Croyle said the man was believed to be in his mid-20s to early 30s.
Court records show Fitzwater has a history of mostly traffic violations in Utah, but no previous major criminal history.
×
Related Stories