Estimated read time: 3-4 minutes
This archived news story is available only for your personal, non-commercial use. Information in the story may be outdated or superseded by additional information. Reading or replaying the story in its archived form does not constitute a republication of the story.
ROOSEVELT, Duchesne County — The staff at a tiny library in eastern Utah has spent the last several years amassing a wall full of celebrity autographs, and they are hoping to add more next month.
Fifty-seven autographed posters and pictures adorn the "Wall of Awesomeness" at the Roosevelt branch of the Duchesne County Library, according to branch manager Stephen Moon, who started the collection.
"It's actually just considered part of the library now," Moon said.
He and other library staffers began collecting signed memorabilia when the first Salt Lake Comic Con, now known as FanX Salt Lake Comic Convention, was announced in 2013. James Marsters, who played the vampire, Spike, on "Buffy the Vampire Slayer" was scheduled to appear at the convention. Moon was also familiar with Marsters' work as the narrator for the audiobooks of "The Dresden Files" series.
Moon obtained a copy of the cover art of the books and brought it for Marsters to sign at the convention.
"When we got him to sign it, he thought it was absolutely fantastic that it was going in the library," Moon said.
Along with signing the artwork, Marsters wrote a personalized message to the library. Since then, Moon, his family members and fellow staffers have spent time going to various comic conventions, celebrity appearances and other events seeking materials for the wall.
One of the most important pieces of memorabilia for Moon is a Marvel poster signed by Stan Lee, one of the co-creators of the comics.
Other celebrities have included personalized messages for the library, too, Moon said. When he approached Henry Winkler at a convention to procure his autograph, the "Happy Days" actor had several photos that spectators could choose from for him to sign, Moon said.
Moon let Winkler choose which photo the actor wanted to have on display in Roosevelt. At first, Winkler was confused, but he eventually picked one, according to Moon.
"He thought this was so neat that he was getting to choose," he said. "So he wrote a nice personal message to us and signed it. He had so much fun with it."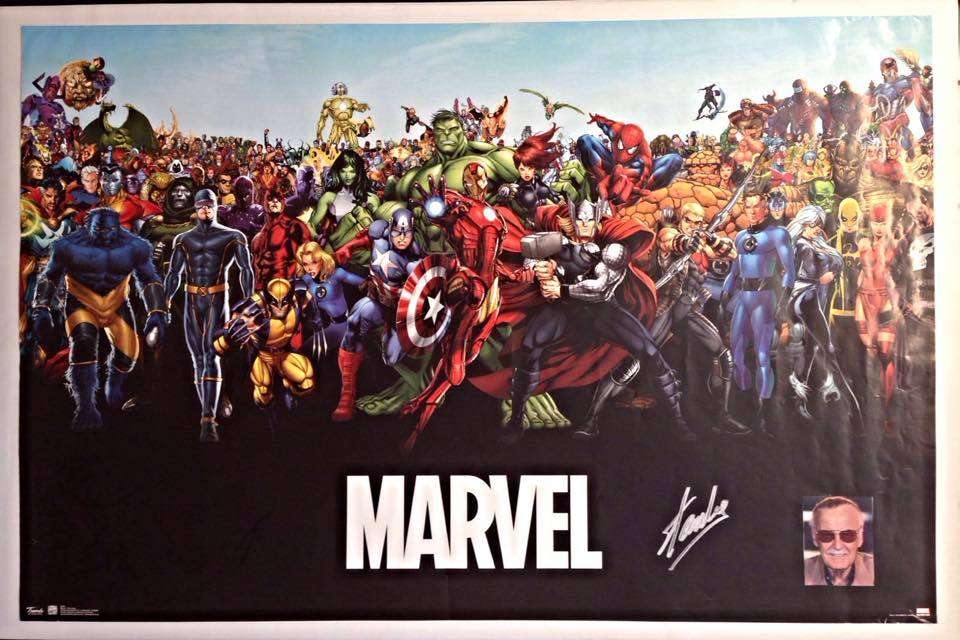 Patrick Warburton, best known for his role of "Puddy" in the show "Seinfeld," also had some fun when he signed a photo, writing "SHHH" on the picture since it was being put in a library, Moon said.
Moon and several other library staffers plan to make the trip to Salt Lake to attend next month's FanX and hope to add more signatures to their collection.
One signature they're going for is David Tennant's, Moon said. The "Doctor Who" actor's name will be added to a poster from the show that already includes signatures from four other actors who have appeared on the show.
They'll also go for signatures from "It" actor Tim Curry and "Supernatural" actor Mark Sheppard to add to the wall, Moon said.
He said he enjoys seeing people come into the library and react to the Wall of Awesomeness.
"Our little library, on the far side of nowhere, has this unique collection and it fills some locals with so much pride upon seeing that our little library has that," Moon said.
×
Photos
Most recent Utah stories