Estimated read time: 2-3 minutes
This archived news story is available only for your personal, non-commercial use. Information in the story may be outdated or superseded by additional information. Reading or replaying the story in its archived form does not constitute a republication of the story.
OREM (AP) — A new art exhibit in Orem has turned gallery space into a giant coloring book by allowing visitors to fill in the elaborate drawings of comic book style heroes and villains.
Utah Valley University's Woodbury Art Museum is hosting the "Heroes and Villains: How Mythology Made Comics" exhibition, which runs through mid-September, The Daily Herald reported.
The exhibit features 44 canvases measuring 40 inches by 60 inches (102 centimeters by 152 centimeters) with line drawings from 12 different artists and illustrators. Visitors equipped with markers can add color to the black and white canvasses featuring mythological characters.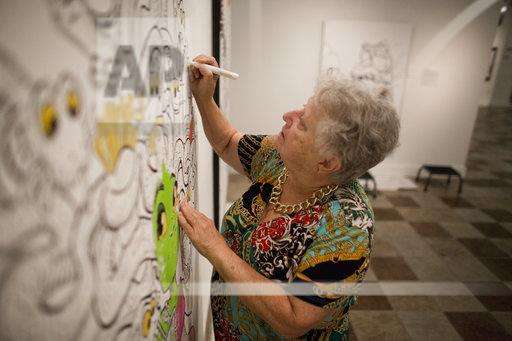 "The idea came up to do some sort of community art event where the community could come in and somehow participate in a gallery event," said Chad Hardin, an assistant art and design professor at the university.
The exhibit explores the history of comic books through their roots in ancient mythology. With art featuring characters like Perseus, Athena and Medusa, the exhibit aims to demonstrate the parallels to the modern comic realm.
Hardin orchestrated the exhibit by gathering contributions from across the artistic community and calling in favors from friends.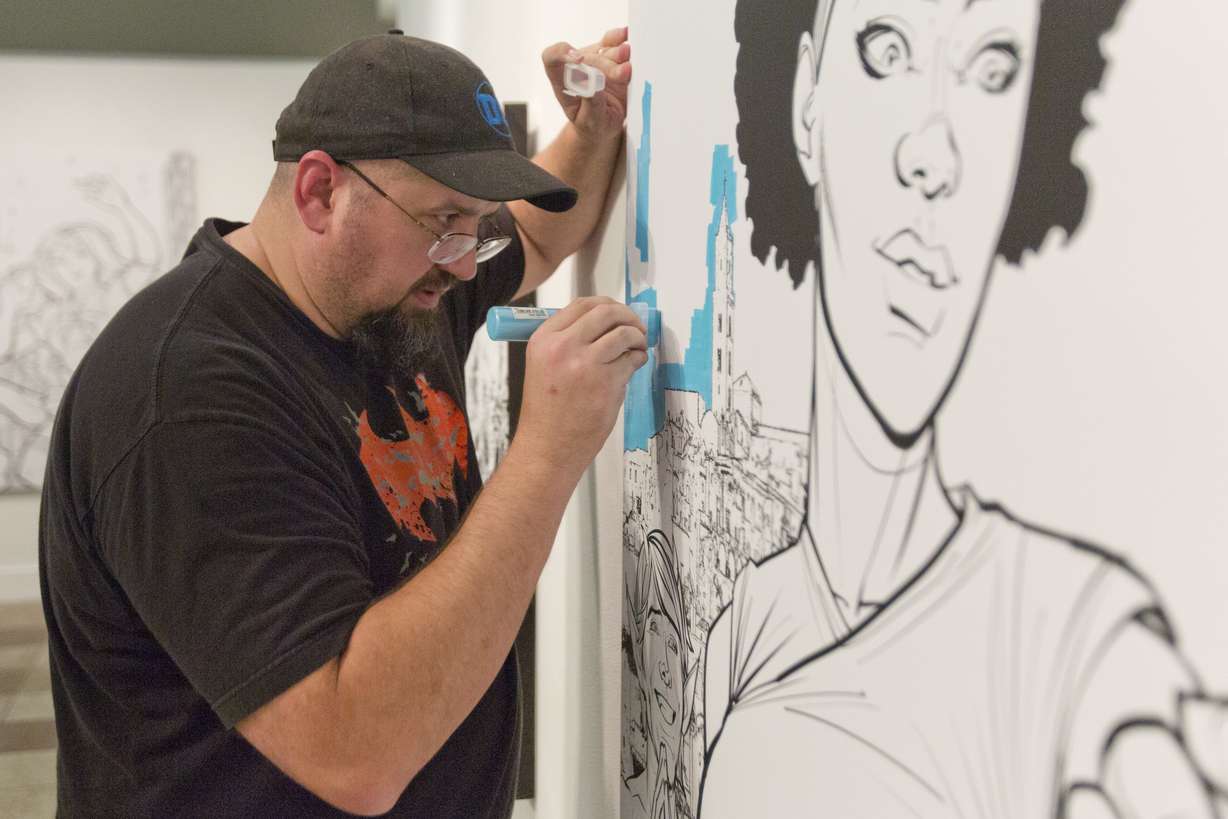 "I pulled in every favor that I've ever made in the comic industry," Hardin said. "I went from people owing me to now be owing people, and I'm going to owe people for a long time."
While the exhibit aims to get people engaged in the art, Hardin said he hoped they don't overdo it. He hopes visitors will color in the proper areas.
"What we don't want to have happen is a whole bunch of people show up and basically paint over the line work and ruin it for everyone," Hardin said. "The canvases alone took months to print, and they're extremely expensive."
___
Information from: The Daily Herald, http://www.heraldextra.com
Copyright © The Associated Press. All rights reserved. This material may not be published, broadcast, rewritten or redistributed.
×
Photos
Most recent Utah stories