Estimated read time: 4-5 minutes
This archived news story is available only for your personal, non-commercial use. Information in the story may be outdated or superseded by additional information. Reading or replaying the story in its archived form does not constitute a republication of the story.
LEHI — City officials in Lehi are considering how to make a century-old bridge safer after a teenager died jumping from it July 7 — once they find out who owns it.
Lehi Mayor Mark Johnson asked city officials earlier this week to look into tearing down the bridge, which has been unused since the mid-1990s, according to Cameron Boyle, Lehi assistant city administrator.
"We're exploring some options of what we can do to make it safer," Boyle said. "That is one option that we've discussed, but we haven't made any decisions at this point."
Boyle said the city is also considering installing more fencing to stop trespassers from jumping off the bridge, which has been a summer tradition in the city for decades.
The bridge, located near 3333 W. 1500 North, currently has "No Trespassing" signs, vehicle barricades and receives regular patrols from police to enforce its closure, according to Lehi Police Lt. Jeff Swenson.
"It's an issue we're dealing with all summer," Swenson said. "We have kids come from all over to go jump off this bridge."
Cole Merrill, a 16-year-old from Alpine, had been doing backflips off the Old Iron Bridge — an 8- to 10-foot drop — into the Jordan River with two friends when he died, police said.
The boy was face down when he rose to the surface about 11 p.m., then turned over and disappeared in the water again, Swenson said.
"From my understanding, when they interviewed the kids, they said that one of them or both of them had landed on him and it possibly knocked the wind out of him," Swenson said. "When they turned around, they could see that he was above water. And then when they turned their backs, they looked again and he was gone."
Related story:
Swenson said the investigation into the cause of Merrill's death is still ongoing, pending results from the medical examiner.
According to Boyle, the Old Iron Bridge had been the main thoroughfare for crossing the Jordan River since it was built in 1914, until the 1500 North bridge was built. According to the Utah Department of Transportation the newer structure is locally owned, built in 1995.
Before the city can do anything, Boyle said officials need to find out who owns the bridge.
"The question right now is whether it's the county or the city," Boyle said.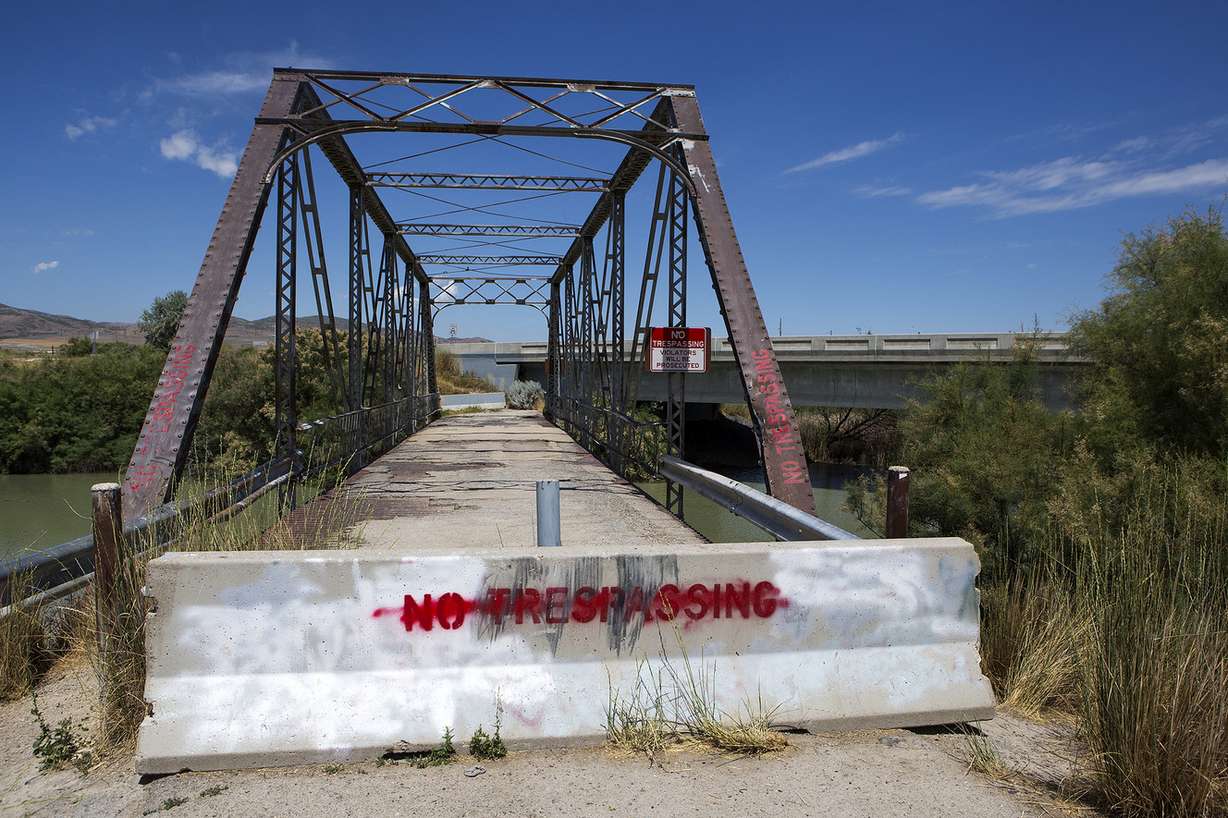 Lehi's risk manager Scott Sampson, Boyle, city staff and city attorneys are trying to answer that question, he said.
"We've been able to identify who owns the property on each side of the bridge," Boyle said. "But because the bridge goes over the water there's some question of whether or not that was annexed into the city."
Utah County owns the land on one side of the bridge, on the other, Salt Lake City.
"Salt Lake City, at one point, from what I understand, had some pipes that were in the area," Boyle said. "They were using water from the Jordan River and from Utah Lake, pumping it up toward Salt Lake City for irrigation purposes."
Boyle said the bridge is not registered as a protected or historical landmark.
"Our legal department is reaching out to their (Utah County) legal department to see if they can find any deeds or records that show who owns that bridge," Boyle said. Once they find out, they can move forward with next steps.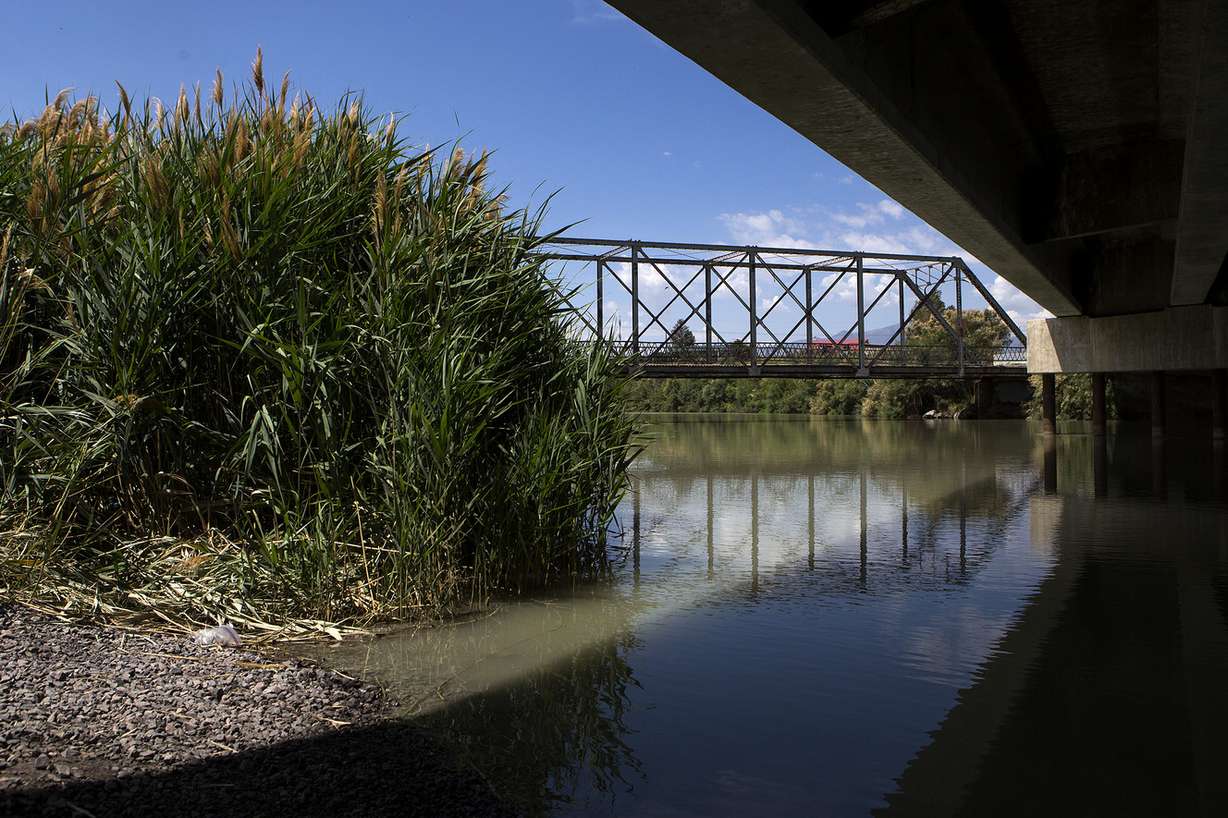 While Swenson said he would approve the city tearing down the Old Iron Bridge, there's a problem.
"We have a new bridge, that goes over the Jordan River there," he said. "We've seen them jumping off that as well. So if they tear down the old bridge, they're going to have to do something to prevent them getting on the roadway and jumping from there into the water."
Tim Robinson, Lehi Fire Department battalion chief, was among the first on the scene July 7. He said he was also at the last death at the bridge, over 10 years ago.
Robinson said the river's flow is pumped from Utah Lake, increasing the risk factor for anyone who jumps in.
"The water levels vary," he said. "You don't really know how deep of water you're jumping into because you can't see the bottom. You don't know what's below you as far as if there's rocks, trees, things that have been put into the river."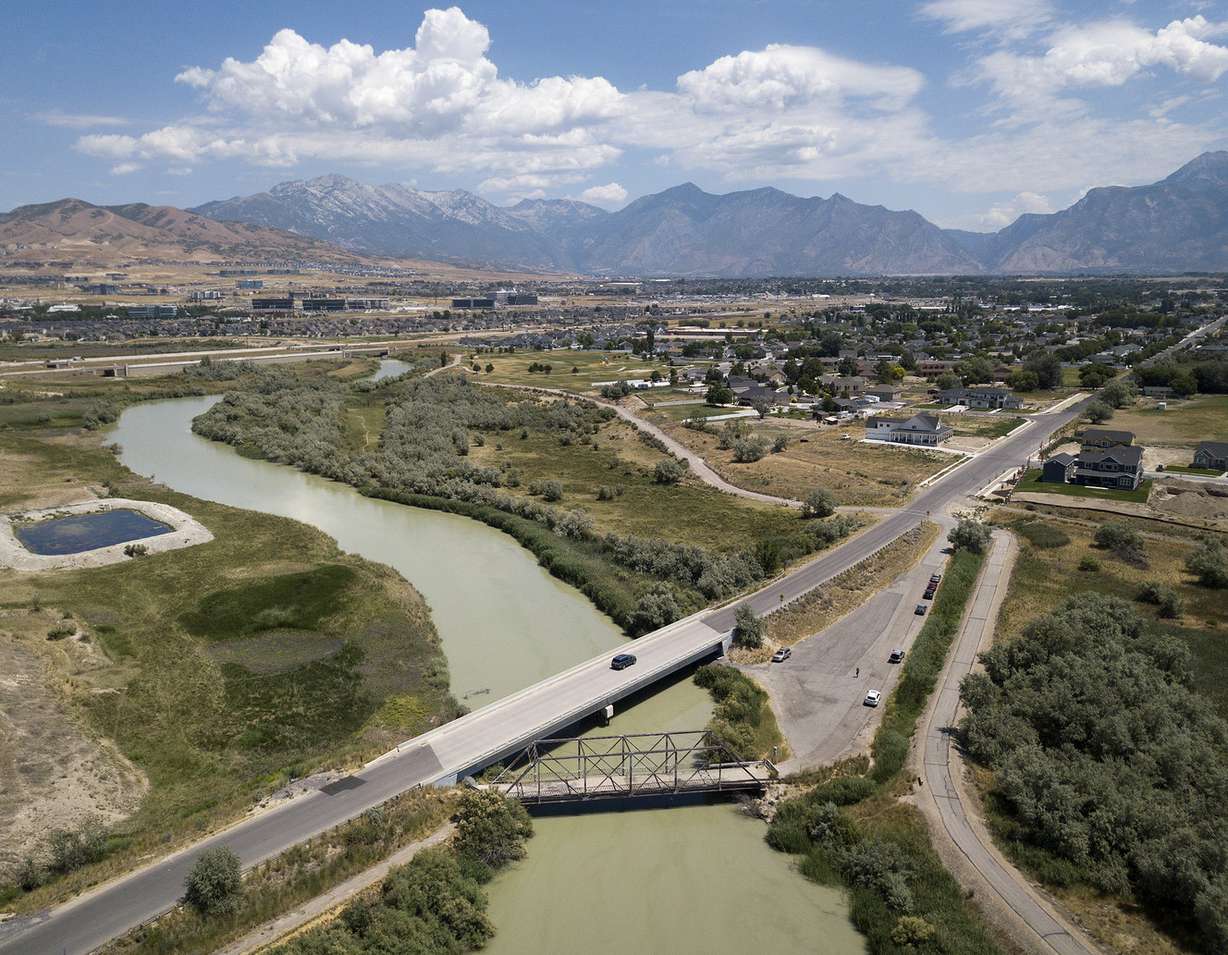 In recent years, safety improvements for the bridge had not been a consideration of the city's risk management department until the recent death, according to Boyle.
"That's probably what put it on the forefront of our mind," Boyle said. "Obviously, when something like this happens in your community, you want to make sure that you're doing whatever you can to make sure that the community's safe."
Boyle said the city is looking to make safety improvements sooner rather than later but it could still take some time.
"It does involve involvement with the City Council," he said. "We won't have another City Council meeting until the end of July. Whether or not this will be discussed in a meeting, I'm not sure."
×
Photos
Related stories
Most recent Utah stories