Estimated read time: 11-12 minutes
This archived news story is available only for your personal, non-commercial use. Information in the story may be outdated or superseded by additional information. Reading or replaying the story in its archived form does not constitute a republication of the story.
SALT LAKE CITY — Screens have long succeeded in catching our attention by providing us entertainment, information and connections.
From TVs to computers to tablets to phones, screens have managed to get more and more enticing, and for some, even addicting.
The term "binge watch" or the sight of someone aimlessly scrolling on their phone has become a common thing and proves that, in some degree or another, most of us are glued to our screens.
But we're not powerless.
Some of us at KSL.com challenged ourselves to a 30-day screen fast, where we limited the amount of time we spent looking at screens.
The guidelines we set for ourselves included:
One hour of screen time per day (this includes TV and streaming services — unless it's music. The only exception is watching a movie with loved ones and/or first dates.)
No aimless social media scrolling. Instead of going straight to social media when you have a free minute, find something else to do.
No playing games on phone apps.
Checking your email, bank account, etc., at home doesn't count against you if it's something you need to do.
Texting and calling are allowed, as is anything related to work. Just try to avoid entertainment on your screen.
Here's how it went and what we learned:

____
WEEK 1
Xoel
The first week was easy to get going. I'm not a big Instagram or Facebook user, so that wasn't too tough for me. The toughest part of the challenge was letting go of Twitter and Netflix. I love looking at Twitter when I'm bored, so to cut back on that was not easy. I don't have cable at home, so I rely on HBO and Netflix quite a bit. Limiting the use of both streaming services felt odd. I began to read more, as I would take a book from my bookshelf and re-read it. I also went to the gym a bit more.
Faith
This challenge has already made me realize how much of my time I mindlessly fill with screen time. Basically, when I don't have anything else to do, I'm on my phone or watching TV. So this challenge has made me realize how dependent I am on screens to entertain me.
During the first week of this challenge, I've already discovered that I'm more active and productive by avoiding screen time. For example, I actually washed my dishes immediately instead of letting them pile up for a couple days because I wasn't wasting my time watching TV instead (Full disclosure: Dishes are my most hated chore, so I typically put it off as long as possible). I also spent more time outside as well (i.e. going on walks and enjoying my hammock.)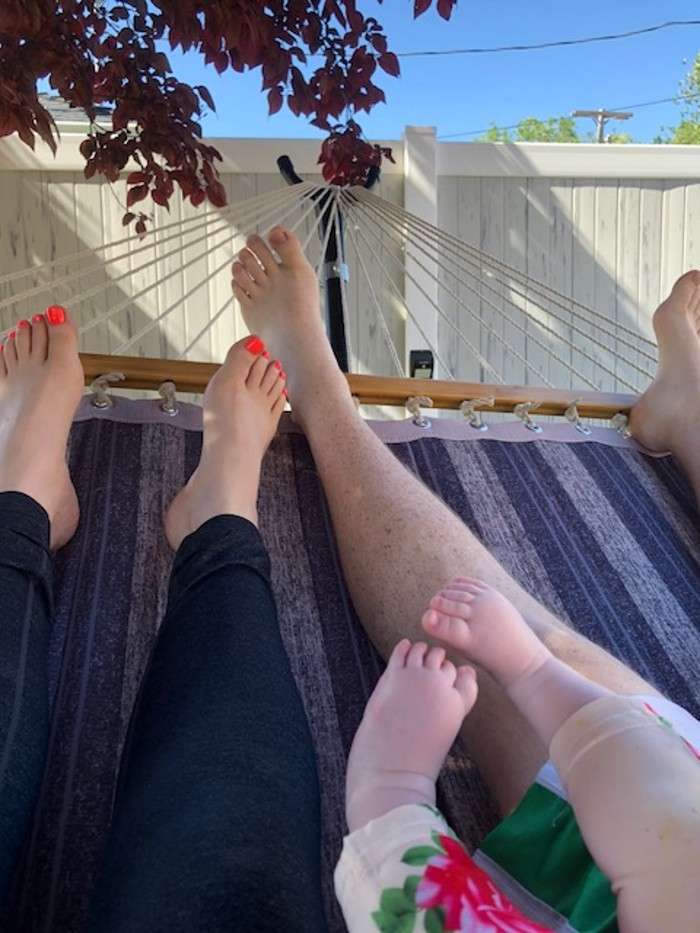 Jacob
I wanted to do this challenge because I spend way too much time glued to a screen. I get to work at 1 p.m., and, too often, I spend my mornings before work watching TV or browsing social media. Then I get to work and I'm staring at a computer constantly.
I did pretty well the first week! I finally finished a book I had been reading for a while, and I spent a lot less time watching TV in the mornings. However, all my roommates were out of town during the weekend and I was bored in an empty house, so I did watch a couple movies at home.
Yvette
I came into this challenge looking forward to trying something new. I'm not a screen addict, but I'm fully aware of the omnipresent role screens play in my everyday life. By the end of Week 1, I came to two conclusions. The first was that the challenge was a lot easier on days I was working because I'd spend my mornings before work trying to keep busy and then my entire shift at work actually being busy. It was my off-days that proved to be more difficult because I had more time to contribute to screens. The second conclusion: turning off phone notifications is an underrated act.
____
WEEK 2
Xoel
I began to notice my screen time was mostly when I was bored or when I was doing a task that I could easily grab my headphones and listen to music, watch a show or listen to a podcast. One day, I went to the laundromat. I usually put on my headphones and listen to a podcast or music. I decided to not do that on this occasion. I noticed that I felt I was observing the environment more than ever before. I wasn't in my headphone bubble; I could hear the spinning of the machines and people talk. I actually felt like I was there mentally, in addition to the obvious physical aspect. I decided I'd not look at my phone whenever I went to the grocery store, mall or laundromat.
Faith
Having limited screen time has proved to be a challenge for me, and I have to admit that I failed one of the days during Week 2. But to be fair, I was on a 12-hour plane ride overseas and you can only read a book for so long. So I succumbed to the temptation that is watching a bunch of movies to pass the time. However, I discovered that staying busy helps to avoid screen time (I think most of us use it as a time filler when we are bored).
Jacob
It has been nice to unplug and spend some days away from social media and the news headlines. The World Cup started this week, though, so I spent some time watching that. If it only comes once every four years, it doesn't count for this challenge, right?
Yvette
The hardest part so far is that screens are everywhere. Aside from my job, it seems most places I go will include a screen of some sort, and if they don't, I've got one in my pocket almost 24/7 that's hard to avoid because of its never-ending capabilities. I'm also a fan of social media, and while I know it gets a bad rap from time to time, I think it's a fantastic tool when it comes to sharing ideas, starting conversations and creating unique content. But since I'm guilty of aimless scrolling, I've been trying to find a good balance when on Instagram and Twitter.
____
WEEK 3
Xoel
With the World Cup underway, I must admit that I did cheat on my light-screen diet. It's tough to limit your screen time when there's something so special to a soccer fan as the World Cup. But as far as watching Netflix or social media, I felt I began to normalize not looking at my phone or iPad as much. I realized that even when I'm bored, I don't always have to rely on my phone to be the solution to boredom. It felt good to know that I can find other things to do than scrolling on that screen simply because it's easy to do.
Faith
I did well at refraining from screens again this week, except for during the evenings. I have a habit of catching up on social media before I go to sleep. It took a concerted effort to limit that time since it's how I wind down for the day, typically. But since being involved in this challenge, it has helped me to make a conscious effort to be more purposeful with my social media time and TV watching. However, I did watch a lot of movies again on another 12-hour flight back home from vacation.
Jacob
I found that I spend less time looking at screens in the mornings before I go to work at 1 p.m. However, when I get home from work around 10:30 p.m., it was too easy for me to just turn on a movie or browse Twitter before I fell asleep. And yeah, I'm definitely cheating more than I should due to the World Cup.
Yvette
I slipped up this week when I visited my mom and we had a movie marathon. I could have stopped it and suggested we do something else, but I was tired and wanted to sit back and just relax while enjoying some movies. And I don't feel bad because my mom and I had a lot of good conversations because of those movies we watched. One of the things I've loved most about these past few weeks is that I've started doing more of the things I've been wanting to do and stopped putting off the things I've been needing to do.
____
WEEK 4
Xoel
I continued my cheat time with the World Cup, but I felt proud that that was the only time I was looking at my phone or iPad. As much as I like Twitter, I now feel less dependent on it when I'm bored. I still feel like I need Netflix or HBO when I'm at home, but I think I can cut back on that when needed. I also realized how much I don't use Instagram or Facebook. It made me think about why I don't prioritize those social media accounts. I think it's because I appreciate the written (or typed) word a bit more than photos. Perhaps one day I'll use Instagram or Facebook more often.
After this challenge, I see that it's a habit that we stare at our phones for extended periods of time. If it's a work thing, then I'm OK with that. But if it's not, then it's a bad habit and a need to mentally be active with another activity. Then again, maybe another solution is to relax and meditate — focus on your well-being and let your mind take that screen time off, as well as your eyes.
Faith
This seemed to be my easiest week yet. After limiting myself for the whole month and being more conscientious about my screen time, I was able to occupy my time with other things instead. I spent a lot of my downtime reading when normally I would have turned on the TV or browsed Instagram. I also spent more time outside and hanging out with friends. I definitely think this was something that helped me be more productive and I'm going to try to continue it as much as possible.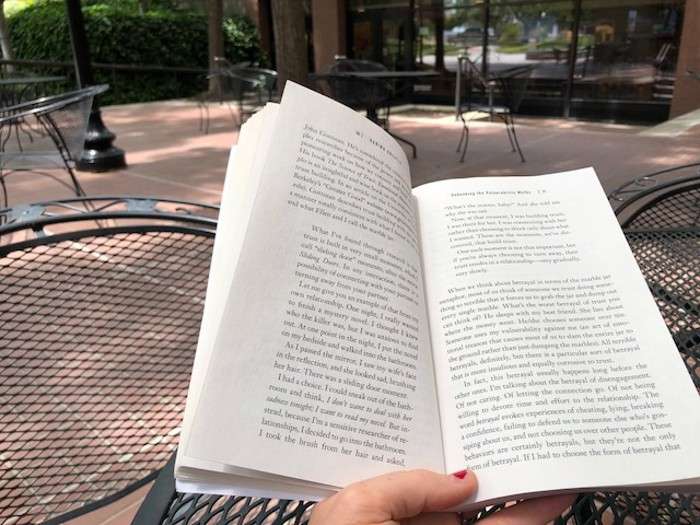 Jacob
I had some family members in town this week, so I didn't keep track of my screen time as much while they were visiting. I think I probably still spent much less time looking at a screen than I do normally, though. I wasn't at work, so I wasn't looking at a computer as much. Plus, I was visiting with my family most of the time instead of liking Instagram posts. We also visited some national parks, so I spent a lot of time outside.
All in all, this taught me that I need to make a genuine effort to reduce my screen time away from work. I'll start doing that … after the World Cup. In all seriousness, it felt good to do non-screen things, like reading and being outside — more than I normally do. It made me feel slightly less lazy, and my eyes weren't as tired. I would recommend this.
Yvette
This month went by quicker than I expected, and I truly think I got a lot more out of it than what I lost. When I wasn't aimlessly scrolling through social media or spending (insert embarrassing amount of hours here) binging Netflix shows, I was spending time outside, reading, learning new skills, doing things I've been putting off and spending uninterrupted time with loved ones. I also wasted a lot less time when I wasn't distracted by a screen of some sort.
I don't think screens are the enemy they're made out to be a lot of the time. I know for a fact that my own self-control, or lack thereof, is what's caused me to waste time or miss out on something in the past. Screens — in the right dose and at the right time — are both useful and entertaining and there's nothing wrong taking advantage of that.
Contributing: Xoel Cardenas, KSL.com; Faith Heaton Jolley, KSL.com; Jacob Klopfenstein, KSL.com
×
Related stories
Most recent Utah stories