This archived news story is available only for your personal, non-commercial use. Information in the story may be outdated or superseded by additional information. Reading or replaying the story in its archived form does not constitute a republication of the story.
LEHI — A group of CrossFit enthusiasts are scratching their heads after receiving this email Sunday night that kicked them out of their Lehi gym:
"Thank you for being a part of Colossal CrossFit. At this time, we have decided to make large changes to our facility, what it represents, who we hope to help in their fitness and an overall change in Vision. In light of many things that we wish to change and better, we felt your future at our facility would not fit in with our new vision and what we want to achieve. We have decided to let you further your fitness and goals at a facility that can provide what you need and what best suites you. We did not charge your account for this month nor was Gymnastics. If you need any help in finding other facilities we can link you the other local CrossFits."
Dani Warren was one of a handful of members who received the email. She was taken aback since she and her husband had been loyal Colossal CrossFit members since February 2017.
"We just felt like we belonged. We made some really good friends and we just kept going," Warren said. "So when I read this email, I was so confused."
Warren said she had never missed a payment nor has she ever broken any of the gym's rules. She got in touch with the owner's wife who explained that there are a number of reasons they ask members to leave including drug use and extramarital affairs.
"It didn't make sense because I didn't fit any of those categories she listed," Warren said. "I feel like I am getting kicked out for reasons unknown."
Katherine Ashby said she felt the same way after getting the same email. Ashby had also been a member of Colossal CrossFit since February 2017 and attends classes five times a week. She also reached out to the gym's owner and got what she said was a confusing response.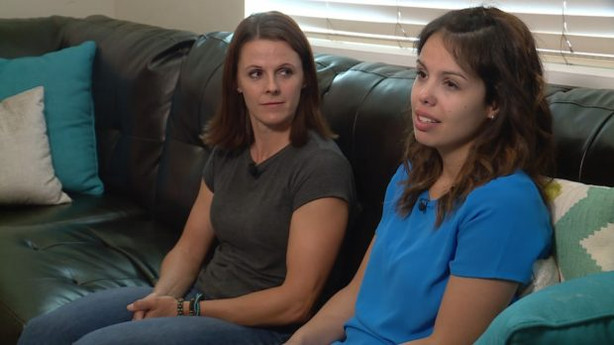 "I asked him why I had been kicked out and he said, 'Unfortunately, it's going to be hard to understand you just don't fit with the vision,'" Ashby said. "I just can't understand what that would mean. I go there, I work out, I have great friends, we get along great, we go home and that's it."
Both are now left scrambling, looking to find another place to work out, and one where they are welcome.
"I just want to feel comfortable and it needs to be a safe place for me," Ashby said.
KSL reached out to the gym's owner, Nicolas Cole, who said off-camera that since he runs a private business, he can do what he wants. He also said that with all the changes happening at Colossal CrossFit, he felt the needs of these clients would not be met at his facility.
×
Photos