This archived news story is available only for your personal, non-commercial use. Information in the story may be outdated or superseded by additional information. Reading or replaying the story in its archived form does not constitute a republication of the story.
SALT LAKE CITY — Sen. Orrin Hatch had a Senate Foreign Relations Committee staff member carry a letter to the president of Venezuela that opened a correspondence that he says led to the release of Josh Holt and his wife.
In the letter delivered by Caleb McCarry, the committee's senior staffer for Latin America, the Utah Republican asked President Nicolas Maduro for Holt's swift release.
"That gesture became the opening of a unique and unexpected partnership," Hatch wrote in a Time op-ed Wednesday. "It was President Maduro and me, two individuals with different priorities, from different worlds, agreeing to a conversation."
After much correspondence, Hatch said he and Maduro eventually talked on the phone for nearly an hour. The senator said he believes they reached each other in a way that "transcended geopolitical dynamics."
"We spoke as two individuals, each making a plea to the other. I told him that as a man of my word, I would be able to speak on his behalf to the American public and the American leadership, but only once he released Joshua Holt and his wife, Thamy," Hatch wrote.
The Venezuelan government unexpectedly released the Holts from jail last Saturday after Senate Foreign Relations Committee Chairman Bob Corker, R-Tenn., met with Maduro in Caracas the day before — a meeting McCarry arranged through back channels.
Josh and Thamy Holt returned to Utah Monday evening, welcomed by cheering crowds at the Salt Lake City International Airport and in Riverton, his hometown.
Their release and warm welcome marked the end of two years of captivity in a Venezuelan prison on what U.S. officials say were trumped-up charges.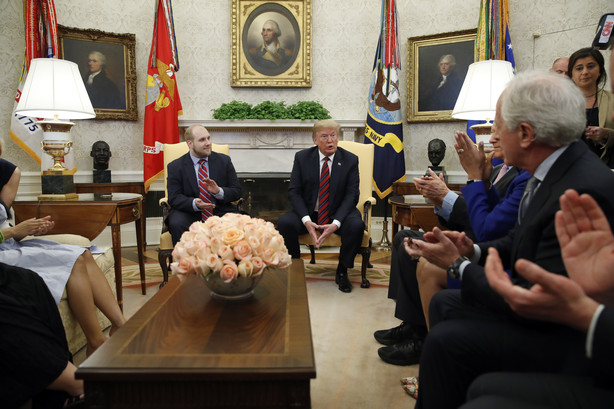 Both Corker and Hatch said McCarry played a critical role in making it happen.
Rep. Mia Love, R-Utah, who became close to Holt's mother, Laurie Holt, during the Holts' imprisonment, said Saturday that no one person could have secured the couple's freedom.
State Department spokeswoman Heather Nauert told reporters Tuesday it took "teamwork and trust" to bring Holt home.
Nauert singled out the role of Under Secretary of State for Political Affairs Thomas Shannon, who "coordinated with members of Congress advising them on what proved to be a successful strategy on the part of our colleagues. Such teamwork and trust is essential to manage these incredibly difficult cases and seeking progress however we can."
In his op-ed, Hatch said the case was a priority for him from the time the Holts were thrown in jail under the false allegation that they were in possession of weapons and involved in espionage, just 15 days after their June 16, 2016, wedding. He said he and a small team worked tirelessly over the next two years to free them.
The team's search for leads and angles that might free Holt eventually led to Maduro, he said.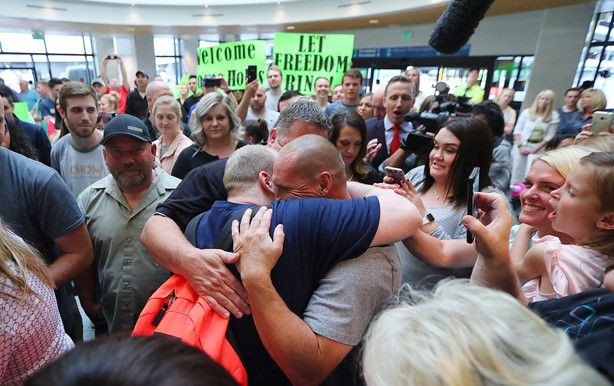 Hatch said there are several lessons to be learned from Holt's case, including the importance of the team, listening to all voices, and faith and planning go hand in hand.
"This journey is ultimately about rescuing one man, his wife, and their child," Hatch wrote.
"But it can also be a lesson for how our leadership might build a way forward through not only the present situation in Latin America, but in the many areas of the world — from Europe to the Korean Peninsula — where being able to listen and have the right understanding of faith has never been more urgent."
×
Related Stories