OREM — Fifteen-year-old Griffin Ruiz is a sophomore at Orem High School. He's a basketball fanatic and like other teens his age, he is also learning how to drive.
Griffin has already made plans for after he gets his license. "Maybe drive to a cabin or St. George and stay there with my friends for a week or so," he said.
But before he can hit the road, Griffin has to pass his driver's ed class, which includes attending special after-school training.
Zero Fatalities outreach manager Katie Marble hosted an event for parents and teens to learn together.
"The research shows when parents are involved in a supportive way, it actually can cut their teen's crash risk in half," she said.
Griffin and his mother Kelli attended the parent night to learn how to set family goals.
"It was a really good lesson not just for the teenagers but for the parents to hear too," Kelli Ruiz said.
Marble taught about the dangers of drowsy, distracted, aggressive and impaired driving. She urged parents to sit down with their teens.
"Hopefully they leave tonight making rules for their household and their cars," Marble said.
Griffin met with his parents at their kitchen table after the meeting to make a plan. His mom asked, "What stood out to you the most?"
Griffin mentioned the importance of keeping his eyes on the road at all times, following the "six-month rule" of no friends in the car after he earns his license, and staying patient during traffic.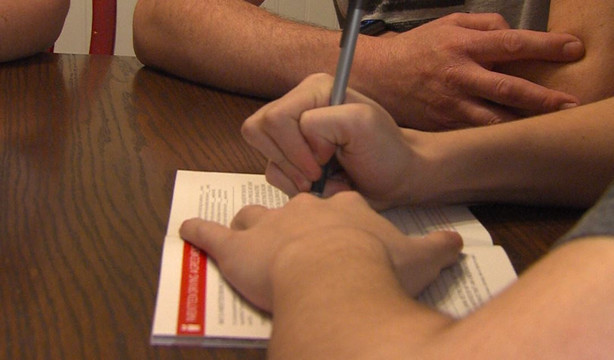 All three of them signed a contract they could agree to.
Kelli Ruiz said she appreciated signing the contract with her son. "It's on paper. It's in writing. We agree to these rules, and that's what we are going to stick to," she said.
Griffin said he learned a lot. "When I get a text message, (I will) just wait till I'm done driving before I look at it," he said.
Griffin also agrees to drive responsibly even while listening to music. "If a song comes on that I don't want to be on, I (will) just let it play. I don't need to change it," he said.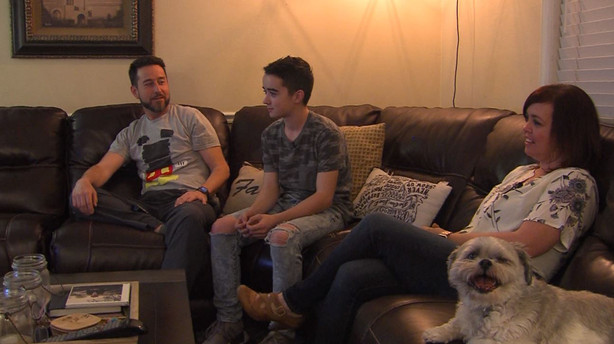 Griffin said he's ready to hit the road. "I'm just excited to drive," he said.
But his mom? She's still catching up.
With a laugh, Kelli Ruiz said, "I get really nervous when I drive with them, so I always have my husband do that!"
Marble said car crashes are the leading cause of teen deaths nationwide. She said teens should start learning how to drive as early as they legally can, which is age 15 in Utah.
Marble said teen drivers will then have at least a year of practice before getting their license.
×
Photos
Related Stories