SALT LAKE CITY — Kindness really is all around us.
From a stranger going out of her way to return a lost wallet to a 10-year-old who was willing to donate to his classmates, there are a lot of people doing good things. Whether you're feeling down or just want to add an extra boost of happiness to your day, we've got a few stories for you.
The KSL.com "Make Your Week" column features uplifting stories sent in from people outside the newsroom. To send in the stories that have made your day better, email them in 100 words or less to mdalrymple@ksl.com. Photos and videos are encouraged.
10-year-old donates to classmates in need
Michele G.
"At South Elementary in Cedar City on Friday, we had a fourth-grade boy come into the school office wanting to donate some of his money to help students in our school who were in need. Apparently, he had acquired a van that he was going to fix up by the time was 16 but decided to sell it instead. He sold the van for $1,500 and wanted to donate money to students at his school who needed things more than he did. After talking to the principal, he decided to put the money in the school's charity fund and the young man handed the principal $500. I think this is an extraordinary act of kindness by a child and thought it was newsworthy."
Stranger goes out of the way to return a lost wallet
Lisa H.
"I had taken my daughter and her friends to Los Angeles for their senior trip. On the way home, I left my wallet in the bathroom of a gas station in Barstow. An hour later, I was contacted by the Barstow Police Department. A lady had found my wallet and not trusting the gas attendant, she drove it to the police station and they tracked me down. Then later, the lady followed up to make sure I had received it. I sent her flowers and thanked her for being so honest and caring."
Restaurant workers save seagull
Xenia A.
"I'd like to recognize a restaurant in Layton. Today, they saved the life of our state bird, a seagull. This guy had gotten into their grease tank and was drowning. I pulled up in my car as they were trying to gently capture it. Together we used a hose and tried to cleanse the heavy grease out of its feathers and nose. They provided everything from gloves to water and the utmost kindness while removing the oil! What a remarkable team to help their guests indoors and save a life out back! Elizabeth was incredible! Her manager was supportive and the two other gentleman were helpful! The seagull was released after being towel dried with its now white and grey feathers rather than yellow, and it seemed very strong and had a will to soar once again! Amazing experience to be a part of!"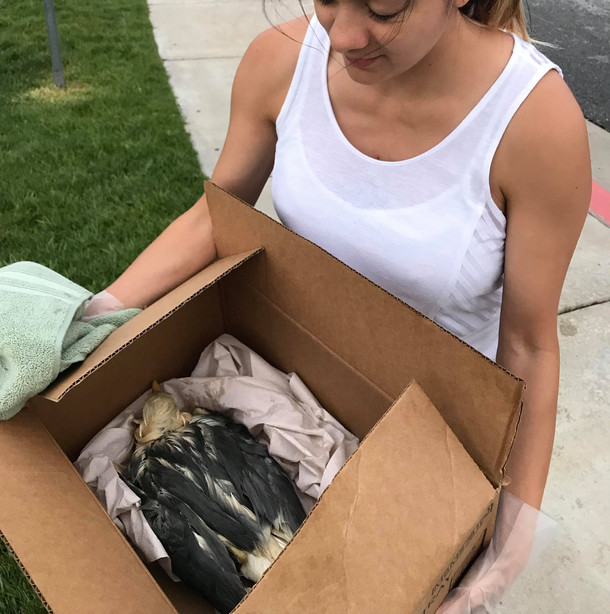 ×