THE GREAT OUTDOORS — Generally speaking, comparing national parks or hiking trails with one another is an exercise in futility. Each is so unique, has its own individual appeal, and its own take on outdoor adventure. But while there are some definite differences between Zion National Park and Yosemite National Park, and Angels Landing and Half Dome, there are also some uncanny similarities.
The tradition of comparing these two iconic landscapes goes back more than 100 years, when southern Utah locals, seeking a national park of their own, cheekily told then National Park Service Director Horace Albright that, "Yosemite was a Zion without color."
So let's compare these two parks and their most famous hiking trails: Angels Landing in Zion and Half Dome in Yosemite.
First off, Zion Canyon and Yosemite Valley are similarly sized and share very similar features — again with some differences. Yosemite Valley is the wider and deeper of the two, while Zion Canyon is longer. But their general dimensions are remarkably alike.
Like their respective parks, the trails are also uniquely similar to one another. When consulting both trail maps, the routes to each summit are, in a rough sense, almost mirrored images of each other. Both begin at almost the same elevation (around 4,000 feet), and both, as seen in these two videos, conclude with a stunning, vertigo-inducing, cable-or-chain-assisted climb to the summit.
But here is where at least one blatant difference becomes apparent. Angels Landing, rising 1,488 feet from the canyon floor, constitutes one of the smaller geologic features located within Zion Canyon, whereas Half Dome, towering nearly one vertical mile (4,800 feet) is nearly twice the height of most of the granite features encircling Yosemite Valley.
The National Park Service considers ascending the 4,800 feet and traveling the minimum 14.5 miles to Half Dome's summit, "one of the most challenging day hikes in any national park." Measured by vertical ascent, hiking Half Dome is roughly three times as challenging as hiking Angels Landing, and even includes a 7-mile out-and-back portion that is so dramatic as a stand-alone hike that it has been given its own name, The Mist Trail.
So if you've been aching for a challenge and some unforgettable adventure, consider making the 12-hour drive to Yosemite National Park and tackling Half Dome. Or travel to Zion National Park this year and see if you've got what it takes to reach the summit of Angels Landing. Both trails are well deserving of their legendary status.
However, you should be aware that hiking to the subdome, cables and summit of Half Dome, as seen in this video, requires a day hiking or backpacking permit during the peak climbing season. The application deadline for day hiking permits is March 31. For all essential dates, trail details, permit links and important safety information, check out this comprehensive Half Dome hikers guide.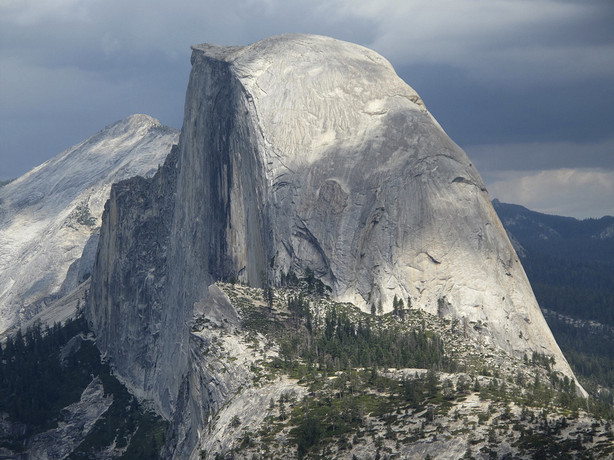 If you are planning or would like to visit either Zion or Yosemite, move fast to secure a campground reservation. Reservation campsites are often scheduled months in advance, though there are quite a few first-come, first-served campgrounds in Yosemite National Park. For camping options in and around Zion National Park click here.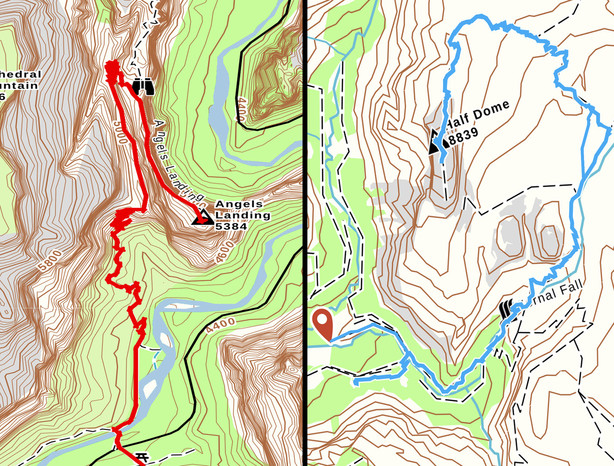 Angels Landing and Half Dome appear on list after list of best hikes or bucket list trails, but unfortunately, both also qualify as some of the deadliest trails in the U.S. The very same characteristics like the dramatic verticality and exposure that make these trails so thrilling also continue to claim lives. Neither trail should ever be taken for granted. Even experienced hikers can find themselves in peril if they become complacent. Stay safe and make sure you are cautious at all times.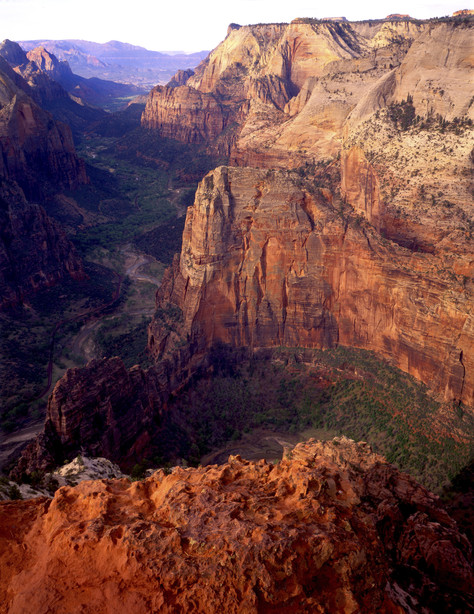 Finally, when hiking either of these magnificent trails, please Leave No Trace. Yosemite and Zion are both among North America's most iconic and popular parks. Millions of visitors find inspiration in their staggering beauty and forge lifelong memories on their trails every year. With visitors arriving in record numbers year after year come mounting concerns about the well-being of our most iconic landscapes.
2017 was the first year in which Zion National Park, though only one-fifth the total size, received more visitors (4.5 million) than Yosemite National Park (4.2 million). There has never been a greater need for responsible recreation, so do your part and leave no trace.
Which trail/park is your favorite? Share your thoughts in the comments below.
---
×
Photos