Estimated read time: 2-3 minutes
This archived news story is available only for your personal, non-commercial use. Information in the story may be outdated or superseded by additional information. Reading or replaying the story in its archived form does not constitute a republication of the story.
CLEARFIELD — Some people prefer the road less-traveled, and Janis Zettel has certainly taken a few detours with her yard.
"There's my mosaic graveyard of things I make," Zettel said, pointing to a collection of old plates off to the side of her front deck. "I made a lot of these plates and hung them up and I got a lot of compliments on them, but I got tired of them."
Zettel's latest "centerpiece" for her lawn art, though, has become the talk of the neighborhood and beyond. Currently resting high above the ground in a tree in Zettel's front yard is "Lucy," an old Volkswagen Beetle recently repainted to look more like a ladybug.
The vehicle, which was once a birthday gift from Zettel's son, had simply been sitting unused on the property in recent years.
"We just kind of came up with the idea of putting it in the tree!" Zettel said.
It took a forklift to do it.
"We love it, grandkids love it," she said.
However, how long the car remains in the tree remains somewhat uncertain after Zettel recently received a notice from the Clearfield City Police Department's code enforcement arm. Zettel said she was instructed to remove the "nuisance vehicle" from the tree or else she could be charged with a Class B misdemeanor.
"It's a 14-day notice of ordinance violation, but when (the officer) gave it to me, she told me I only had seven days," Zettel said.
Zettel said a neighbor had apparently complained.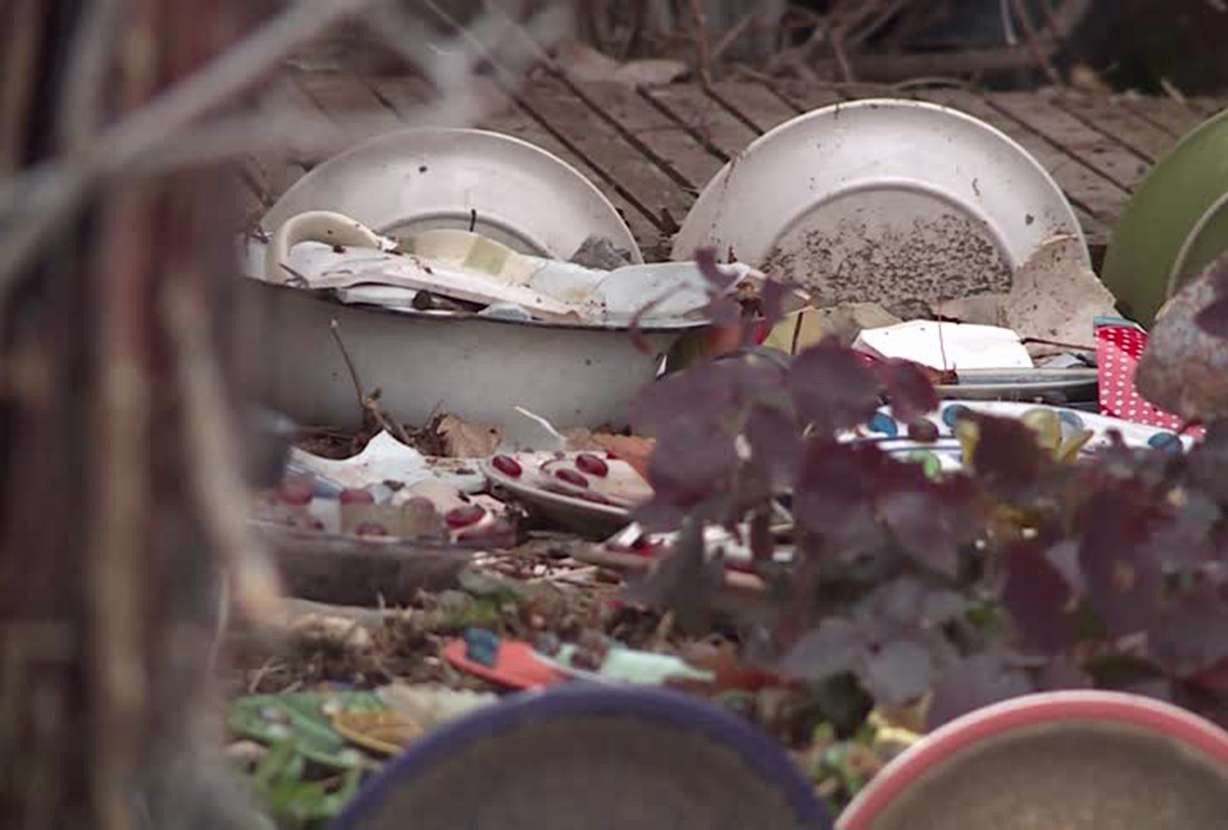 The notice stated that it was unclear if the car was stable in the tree, or what other potential safety issues existed. But Zettel maintains the car is safe where it is.
"It's not a vehicle anymore—there's no engine, there's nothing in it," she said.
Assistant Clearfield Police Chief Kelly Bennett said Tuesday the department is willing to work with the family on a timeline, but it does want the family to remove the car from the tree per the code violation.
Zettel created an online petition and also planned to make her case before the Clearfield City Council Tuesday night. As of Tuesday morning, the petition had more than 300 of the 1,000 signatures.
"We're just a little different and most people know it, love it and enjoy it," she said.
×
Photos
Most recent Utah stories