This archived news story is available only for your personal, non-commercial use. Information in the story may be outdated or superseded by additional information. Reading or replaying the story in its archived form does not constitute a republication of the story.
Editor's note: This article is a part of a series reviewing Utah history for KSL.com's Historic section. SALT LAKE CITY — Sen. Orrin Hatch announced his planned retirement last week, which will end his tenure as the longest-serving senator in Utah and Republican history.
"When the president visited last month, he said I was a fighter. I've always been a fighter," he said in a two-minute video announcing his retirement, noting he was an amateur boxer in his youth. "I've brought that fighting spirit here with me to Washington, but every good fighter knows when to hang up the gloves."
His announcement came one day before the 41st anniversary of his first taking office on Jan. 3, 1977. Hatch would be the sixth-longest serving senator in American history by the time his term ends, U.S. Senate statistics show. He is the second-longest serving current senator behind Patrick Leahy (D-Vermont).
However, he will fall short of the Senate record held by Robert Byrd (D-West Virginia), who held a Senate seat from Jan. 3, 1959 to June 28, 2010.
Here's a look back at how his U.S. Senate career began.
Hatch, a Pittsburgh native, first moved to Utah when he attended BYU, according to a 1994 article in the Deseret News. After graduating from BYU with his undergrad and the University of Pittsburgh with his law degree, Hatch practiced law in Pennsylvania and later in Utah before going into politics.
He was elected for the first time on Nov. 2, 1976, defeating Frank Moss 55.6- 42.9 percent for one of Utah's Senate seats. Moss, who was the incumbent, served three terms prior to the election.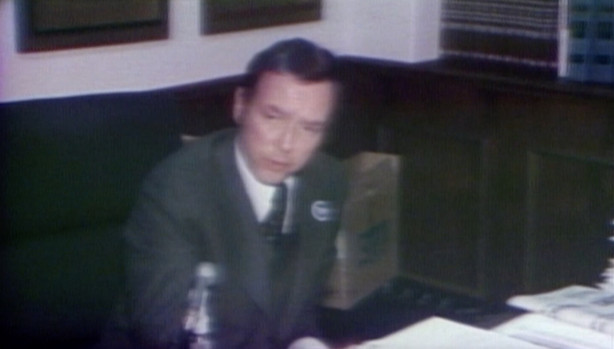 During that election, Hatch told Moss that after 18 years it "was time to retire."
"I couldn't bear the thought of him in office for another six years," Hatch recalled of that election, as reported in the 1994 article. "He was a liberal and didn't really represent Utah."
American voters elected Jimmy Carter president in that same election.
A Deseret News article days prior to the election describes the back-and-forth heated campaigning Moss and Hatch had against each other.
Then, Hatch had so much on his mind on that election day that his staff added a special note to his schedule that he make sure he voted, which he did shortly after having lunch with his wife, Elaine, according to a small article in the Nov. 3, 1976, edition of the Deseret News.
Hatch was sworn in a little more than two months after the election. On March 30, 1977, he proposed his first bill to the Senate, which dealt with immigration.
Since then, he has been a part of more than 14,200 Senate roll votes, as of Dec. 2017, according to govtrack.us, and has sponsored more than 5,900 bills, according to Congress.gov. In 2014, the National Journal found that Hatch had sponsored or co-sponsored the most bills that eventually became a law of those currently serving in the Senate.
Of those sponsored bills, nearly 25 percent, have been taxation-related, including a new bill passed by Congress in December 2017.
"I just worked my butt off and the people have been kind enough to keep sending me back," Hatch told KSL in a 2015 interview, reflecting on winning seven terms in Senate.
Longest-serving senators in U.S. history (as of Jan. 8, 2018):
1. Robert Byrd (D-West Virginia) - 51 years, 5 months, 26 days
2. Daniel Inouye (D-Hawaii) - 49 years, 11 months, 15 days
3. Strom Thurmond (R-South Carolina) - 47 years, 5 months, 8 days (served as a Democrat for his first 10 years of service)
4. Edward "Ted" Kennedy (D-Massachusetts) - 46 years, 9 months, 19 days
5. Patrick Leahy (D-Vermont) - 43 years, 5 days*
6. Carl T. Hayden (D-Arizona) - 41 years, 9 months, 30 days
7. John Stennis (D-Mississippi) - 41 years, 1 month, 29 days
8. Orrin Hatch (R-Utah) - 41 years, 5 days*
9. Ted Stevens (R-Alaska) - 40 years, 10 days
10. Thad Cochran (R-Mississippi) - 39 years, 11 days*
* = Currently in office
×
Photos