Estimated read time: 3-4 minutes
This archived news story is available only for your personal, non-commercial use. Information in the story may be outdated or superseded by additional information. Reading or replaying the story in its archived form does not constitute a republication of the story.
SALT LAKE CITY — Here are 10 stories you may have missed this weekend. As always, click on the headline to read the full story.
1. Elderly, bedridden woman dies in Washington County house fire
An elderly, bedridden woman is dead and her family member was injured after a fire that started in a back bedroom destroyed a home Sunday evening.
2. Man accused in highway shootout released from hospital, booked into jail
A man accused of firing at police during a chase on I-15 that resulted in two other vehicles being hit by gunfire was released from the hospital and booked into Salt Lake County Jail on Saturday.
3. Utah firefighters back home in time for Christmas after battling California fires
After more than two weeks away, a group of Utah firefighters who helped battle devastating wildfires in Southern California is home just in time for Christmas.
4. Light the World initiative's charity vending machines raise $469K
The LDS Church announced Friday that its Light the World initiative has raised nearly half a million dollars this month through charity vending machines temporarily installed on Temple Square.
All of the money raised will go to five charities represented in the machines at the Joseph Smith Memorial Building.
5. Oregon man killed, 4 others injured in crash on I-215
A 19-year-old man traveling with his family from Oregon to Utah was killed in a crash on I-215 near Taylorsville Saturday morning, police said.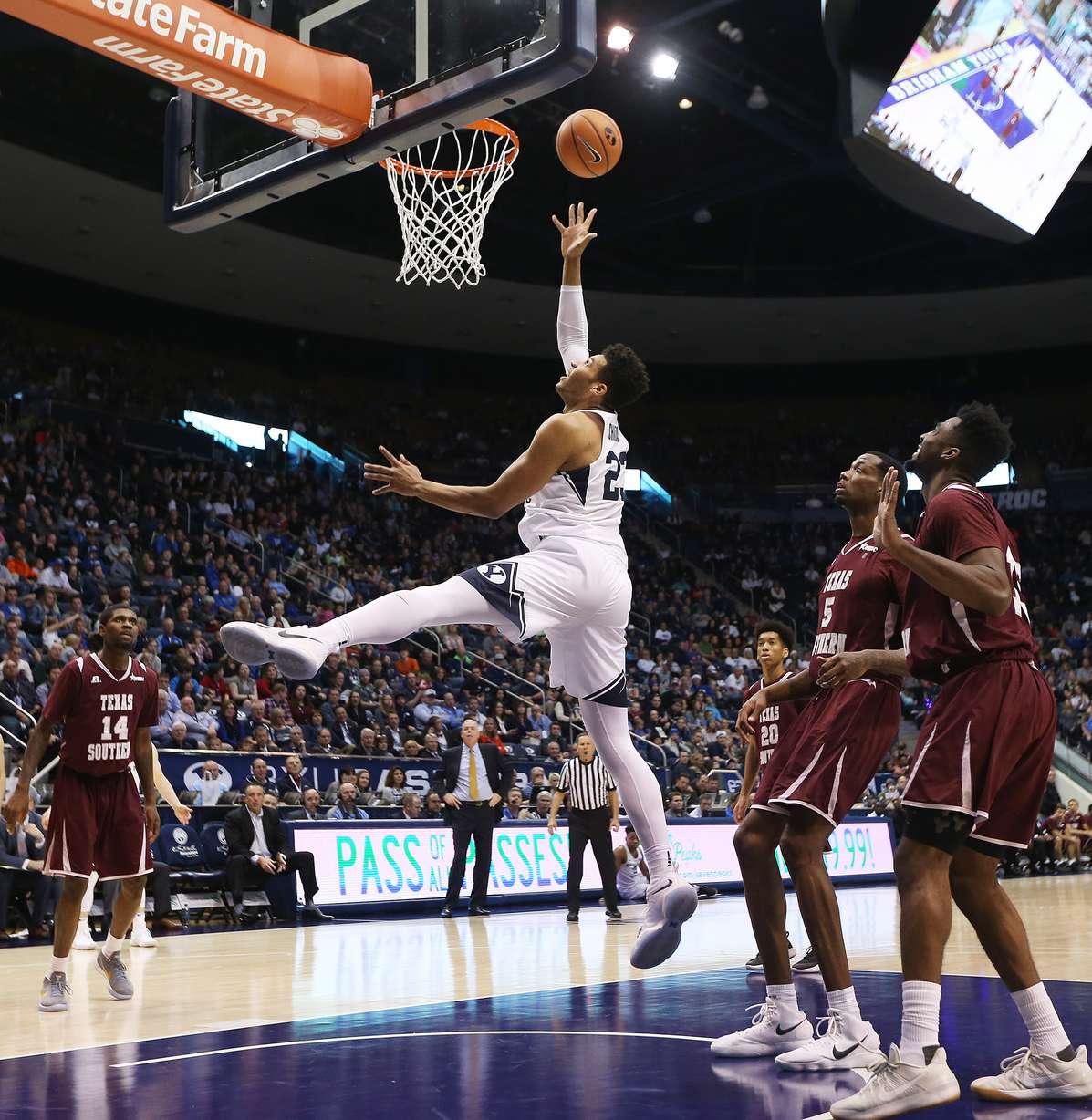 Sports
1. Balanced Cougars pull away from winless Texas Southern in non-conference finale
Yoeli Childs had 19 points and eight rebounds to lead a balanced scoring effort as the BYU men's basketball team won its eighth-straight game, 73-52, over Texas Southern in front of 14,583 fans Saturday night in the Cougars' non-conference finale in the Marriott Center.
2. Westbrook, George lead Thunder to 103-89 win over Jazz
The Oklahoma City Thunder got the kind of night they envisioned when they brought in Paul George and Carmelo Anthony to join reigning MVP Russell Westbrook.
3. Weber State cruises to 88-48 win over Presentation College in preseason finale
A final tune-up before entering conference play saw the Wildcats go 10-deep into their roster, force 11 steals and lead by as much as 42 in the second half of a game that entered garbage time early.
4. BYU women's basketball wake up, get defensive to end non-conference play with win
Cassie Broadhead Devashrayee had 17 points and seven assists, and Brenna Chase supplied 14 points and five assists to lead the Cougars to a 75-54 win over the Bobcats in the final game before opening West Coast Conference play next week.
5. Longtime sportscaster Dick Enberg found dead at home at 82
Dick Enberg, a Hall of Fame broadcaster known as much for his excited calls of "Oh my!" as the big events he covered during a 60-year career, has died. He was 82.
×
Most recent Utah stories