Estimated read time: 4-5 minutes
This archived news story is available only for your personal, non-commercial use. Information in the story may be outdated or superseded by additional information. Reading or replaying the story in its archived form does not constitute a republication of the story.
SALT LAKE CITY — A building winter storm could drop several inches of heavy snow along the Wasatch Front and create dangerous avalanche conditions in the higher elevations of northern Utah.
The U.S. Forest Service Utah Avalanche Center Sunday issued an avalanche watch for local mountains ranges, including peaks near Logan, Ogden and Salt Lake City, as well as the western Uinta Mountains. Forecasters warn of high snowslide potential and extremely hazardous conditions developing overnight into Christmas Day, with heavy snowfall predicted.
"We're expecting very dangerous avalanche conditions over the next 24 hours," said Mark Staples, director and avalanche forecaster for the Utah Avalanche Center. "It's already dangerous. There were lots of avalanches triggered (Saturday) during the (most recent) storm."
He noted that several slides occurred in the high elevations of Weber County and other nearby backcountry areas, and this impending storm could make the avalanche situation even worse.
"The 'big red flag' is that those avalanches were triggered 'remotely,'" he said. "What that means is that as you're walking up to the slope, you trigger an avalanche without actually getting onto that slope."
Staples explained that the prevailing conditions are so dangerous that slides could be initiated from above or below by movement happening "some distance away."
He noted that below-average snowfall prior to the holidays often produces unsafe conditions. Reduced early-season snow creates a shallow and weak snowpack that cannot support the weight of new snow, he said, and often leads to an increase in deadly slides.
Natural avalanches are possible and human-triggered avalanches likely, Staples said. Avoid being on, adjacent to or under steep slopes, he warned.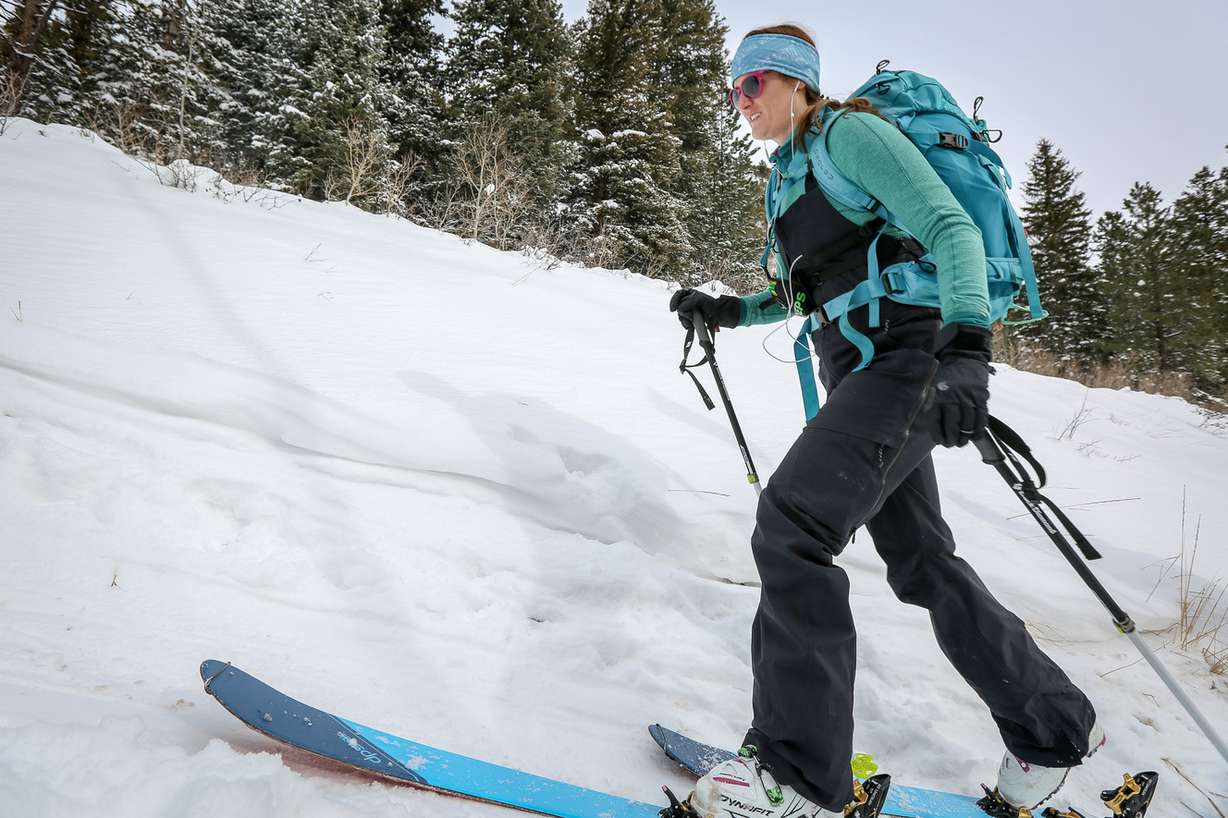 "There is a weak layer in the snow (with) very weak, fragile, sugary crystals down underneath the new snow," Staples explained. "It's kind of like there is a layer of dominoes underneath. As you walk up, you tip that first domino and the rest just fall down, and the snowpack no longer supports the load of new snow on top of it — releasing in the form of an avalanche."
For people thinking of heading into the backcountry, the dangerous conditions require careful snowpack evaluation, cautious route finding and conservative decision-making skills, Staples said.
"Any avalanche is life-threatening," he said. "An avalanche is like being in a bad car wreck, you just never know how it's going to turn out."
At mid-elevations, the danger will be moderate, he said. Even in wind-sheltered terrain, avalanches may be possible because the new snow is landing on a very weak snowpack, a news release stated. The best and safest riding will be found on low-angle terrain — less than 30 degrees, which is about like a black diamond ski run — with nothing steep above or adjacent to you, Staples said.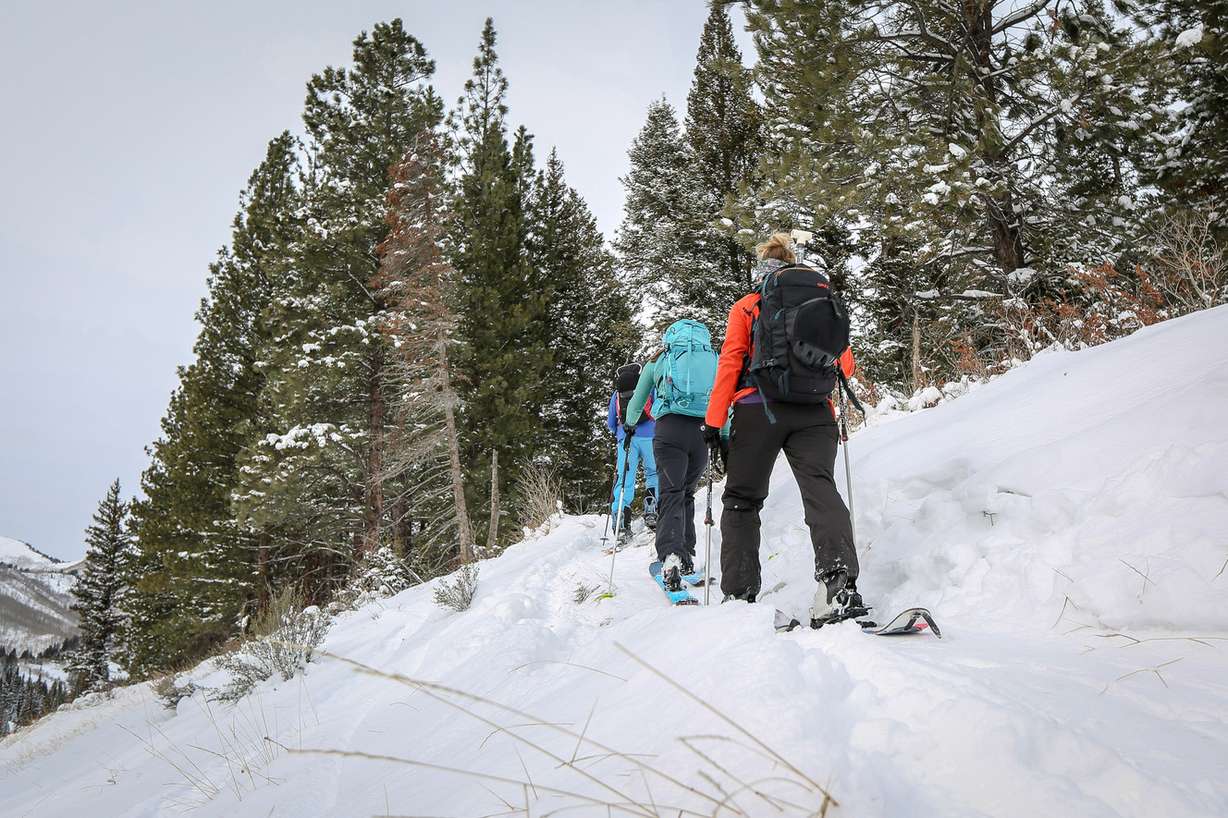 "What makes it very dangerous now is that they are very easy to trigger," Staples said. "It's a widespread problem. It's not something that's confined to just a few slopes."
The risky conditions would likely persist for a few months.
"Unfortunately, these kinds of snow crystals that form during this dry weather we've had take a long time to gain strength," he said. Until that time, the avalanche danger will continue to be high, he said.
But the temptation will be high for skiers, as significant snowfall is expected in the northern mountains over the next 24 hours, said KSL meteorologist Dan Guthrie.
"This isn't our powder snow that we're known for," he said. "This is more wet, heavy snow."
Related:
He said since temperatures are closer to 32 degrees, there is more moisture in the air and therefore heavier, wetter snow.
"South of Layton, (the snow) will stick around through the mid-morning on (Christmas Day)," Guthrie said. "North of there, it'll still keep going a little bit and be there till the afternoon."
Snow totals could reach up to 18 inches in the mountains, but will likely be much less in the residential areas along the Wasatch Front south of Layton, he added.
"We'll see snow in the valleys (overnight), but by mid-morning, we'll be warming up to around 40 degrees bringing a rain and snow mix and (eventually) all rain," he said. "North of Layton, it'll be a little cooler there, so that's the best potential for slippery conditions or if you're going to be in the mountains."
×
Photos
Related stories
Most recent Utah stories