Estimated read time: 3-4 minutes
This archived news story is available only for your personal, non-commercial use. Information in the story may be outdated or superseded by additional information. Reading or replaying the story in its archived form does not constitute a republication of the story.
SALT LAKE CITY — The LDS Church announced Friday that its Light the World initiative has raised nearly half a million dollars this month through charity vending machines temporarily installed on Temple Square.
All of the money raised will go to five charities represented in the machines at the Joseph Smith Memorial Building.
"As of today the machines have logged 23,899 transactions totaling $469,085 in donations," said Daniel Woodruff, a spokesman for The Church of Jesus Christ of Latter-day Saints.
"I'd call it a big hit," said Fredrick Anyanwu, associate vice president of resource development at CARE, which has been a partner of LDS Charities for more than 30 years and provides food aid, child nutrition, girls education, maternal health and microfinance programs and more in 84 countries.
Anyanwu said the machines helped connect people to the developing world, bringing them closer to the work being done overseas.
"These vending machines signify how a small amount of money will make a real, significant impact to a family overseas," he said.
LDS Charities has provided $6.1 million to CARE in the past 18 months, Anyanwu said, most recently benefiting famine victims in Yemen, northeast Nigeria and South Sudan and providing winterization aid to Syrian refugees in Europe.
The other charity partners in the vending machines are Water Aid, Water for People, Eyecare 4 Kids and the Utah Food Bank.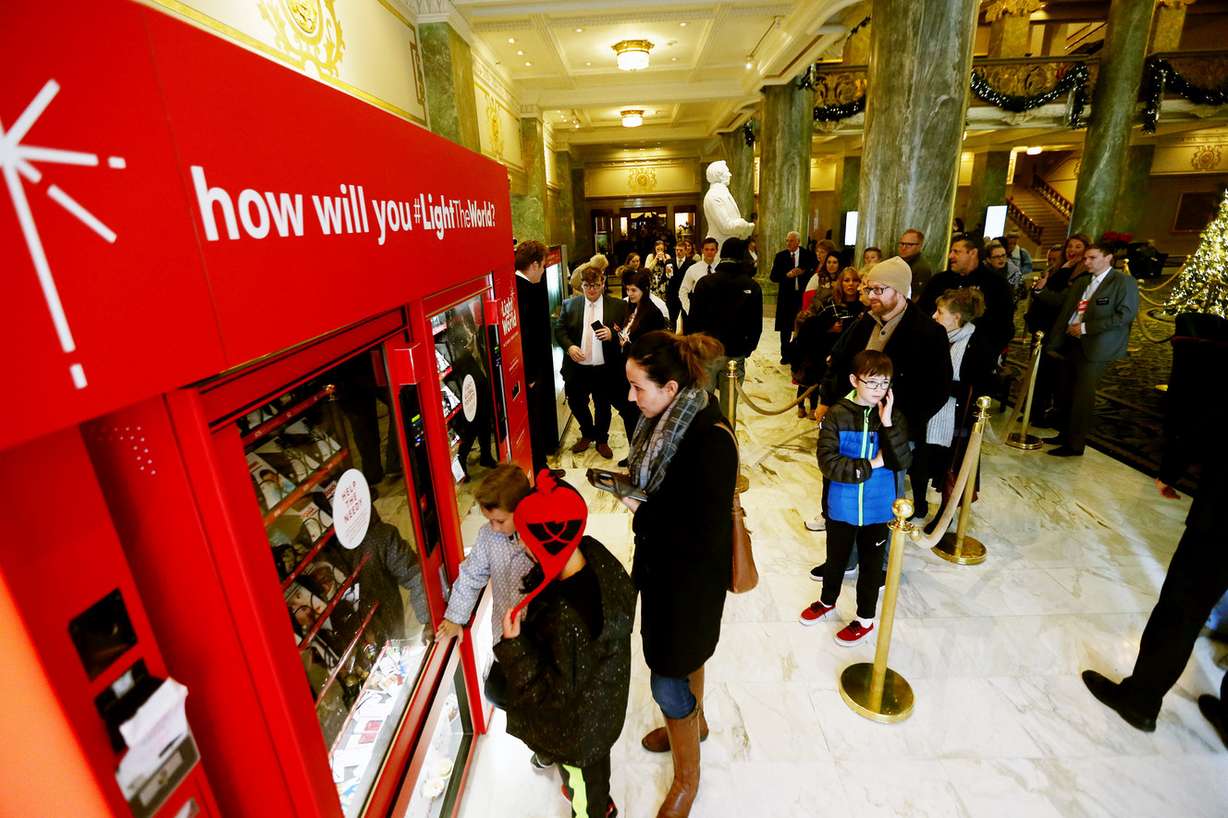 The vending machines far outperformed expectations, said Joseph Carbone, CEO of Eyecare 4 Kids. Lines for the three machines have formed daily, with the longest lines typically at night as people who came to Temple Square to see its famous Christmas lights stopped in for hot chocolate and to buy a donation through the vending machines.
Carbone volunteered to help people make purchases at the machines on two different weekends. He saw grandparents bring grandchildren and parents bring children to make donations of animals, seeds, bottled water, baby wipes, deworming machines, nursing pads and more.
"When people normally go to a vending machine, they buy something for themselves," said Emily Haile, senior media and communications director at WaterAid. "This turns that idea on its head."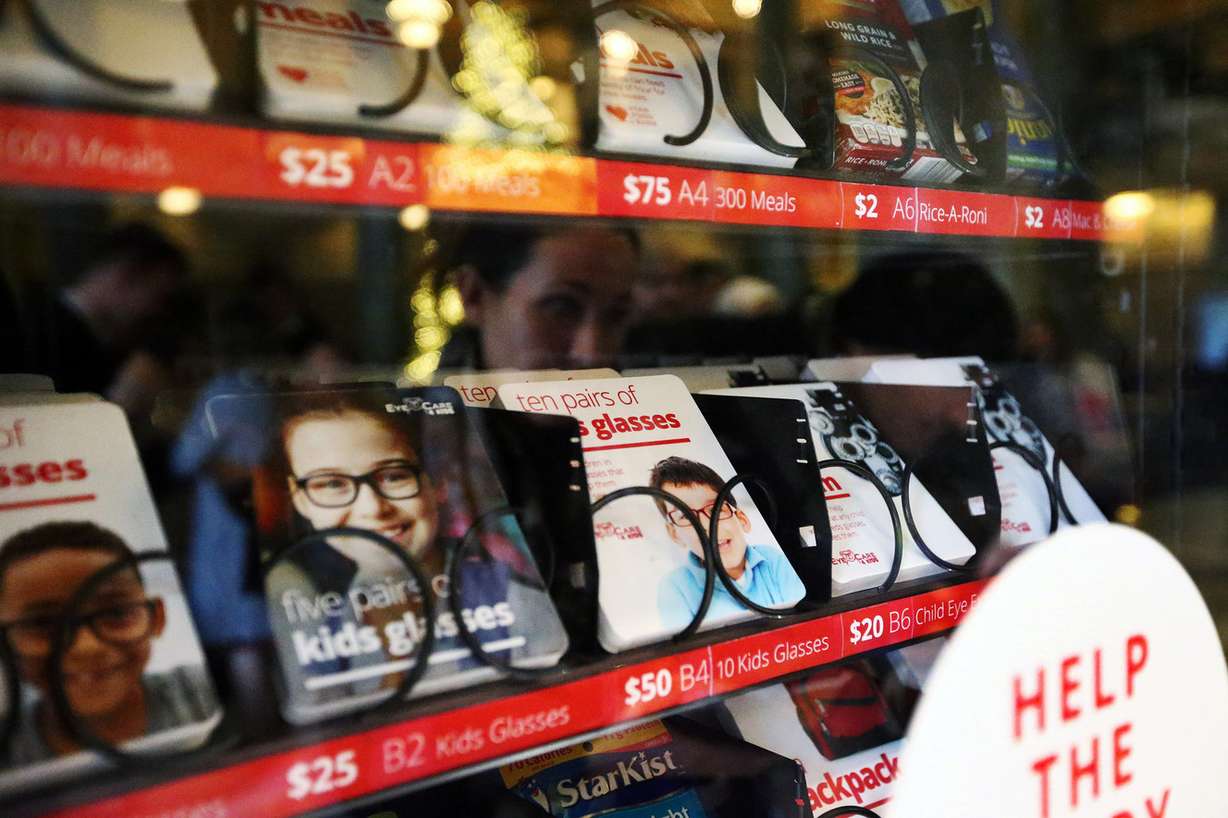 Water For People's director of principal gifts, Caitlin Warkentin, said the vending machines created a lot of buzz on their social media platforms. The money her charity will receive will provide flexibility in responding to natural disasters.
Water for People scaled back its operations a dozen years ago, narrowed its focus to nine countries and crafted the motto "everyone forever" to underscore its comprehensive approach to bringing safe water and sanitation to every school and every household in those nations.
LDS Charities has worked with Water for People for 18 years.
"We'd love to see the vending machine idea expand," Warkentin said. "It's the coolest idea. Our marketing team's going to be so jealous."
---
These vending machines signify how a small amount of money will make a real, significant impact to a family overseas.
–Fredrick Anyanwu
---
The other water charity involved in the Light the World vending machines, WaterAid, works with LDS Charities in Timor-Leste, Nicaragua and Bangladesh to provide water, sanitation and hygiene services, Haile said.
Woodruff, an LDS Church spokesman, said church leaders appreciate those who gave donated during the Christmas season to help others.
"We are thrilled with the participation of thousands of people who have visited the Light the World vending machines," said.
×
Photos
Related stories
Most recent Utah stories