Estimated read time: 3-4 minutes
This archived news story is available only for your personal, non-commercial use. Information in the story may be outdated or superseded by additional information. Reading or replaying the story in its archived form does not constitute a republication of the story.
SALT LAKE CITY — The National Retail Federation says on average, families will spend $900 on presents this year and maybe a little more if they're hosting a holiday party. That got the KSL investigators wondering how much of your money pays for government workers to attend holiday parties.
Records provided by 10 of the largest city and county governments show Utah taxpayers spent $266,000 on holiday parties for government workers since 2014. The records showed governments spent thousands on food, gift cards, and rental fees for their employees and, in some cases, their families.
Salt Lake City racked up the most holiday party expenses in the three years KSL reviewed. The records showed the city spent $61,302.76. The mayor's holiday lunch takes the biggest bite of that spending. Last year's receipt showed the caterer served turkey, honey glazed ham and enough pumpkin pie for 1,200 people.
The mayor declined KSL's interview request about the party spending. But city spokesman Matthew Rojas said, "We are a billion dollar organization with 3,000 employees, and we're obviously very cost conscious. We realize that we're always dealing with taxpayer dollars."
Records show Utah County came in second in our review of the 10 largest governments. The county spent $59,124 on holiday buffets since 2014 for its 1,400 employees.
Ogden City spent $53,807.62 on parties and gift cards for its workers, according to records. The spending excluded the fire department, which the city said funds its own holiday function through its fire association.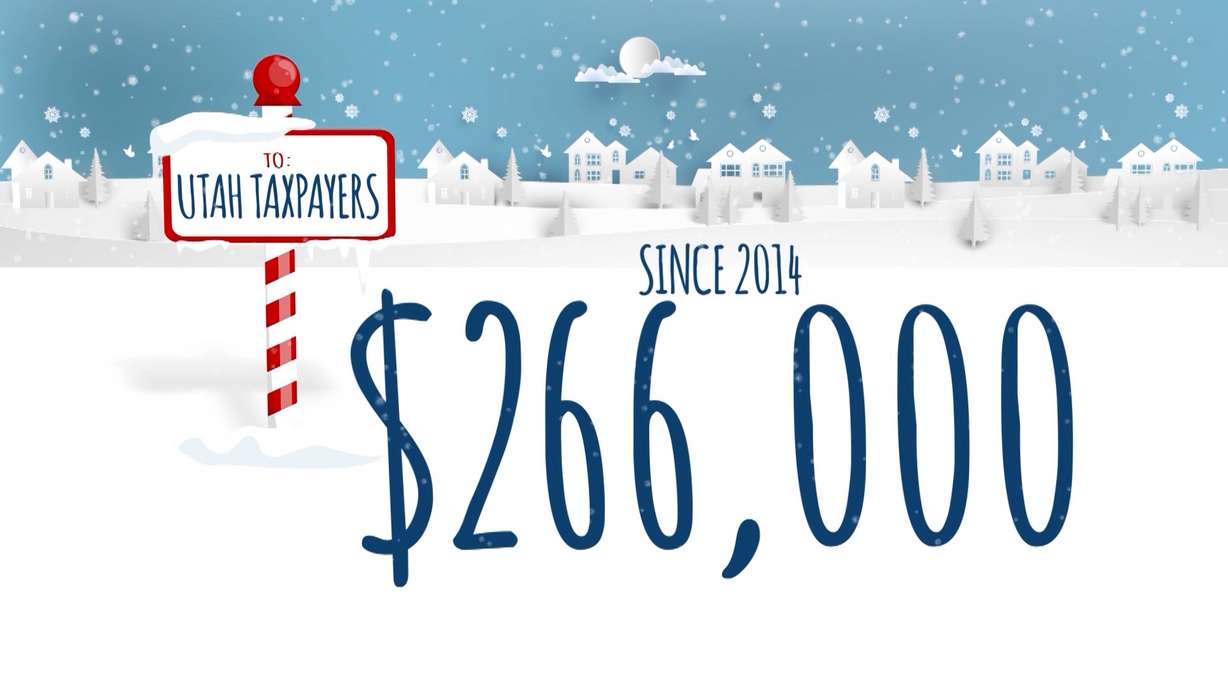 Provo officials increased their party spending after a 2014 reception was poorly attended. City records show Provo purchased $827.09 worth of brownies, hot chocolate, and apple cider from Brigham Young University in 2014. There was no party in 2015, but in 2016, Provo spent $3,490.
In the city's response to our records request, the mayor's executive assistant Tracy Orme said, "We think that since 2014's was so poorly attended we didn't have one in 2015 and then decided in 2016 if we were going to do it, we should serve lunch, which is why 2016's is so much more expensive."
We did find one city cutting down its party costs. Back in 2013, West Valley City employees munched on a buffet featuring chicken cordon bleu, stuffed pork loin, lasagna, and fajitas. A city receipt shows that buffet cost taxpayers $13,000. But the receipts provided through GRAMA show the following years party expenses were dramatically smaller.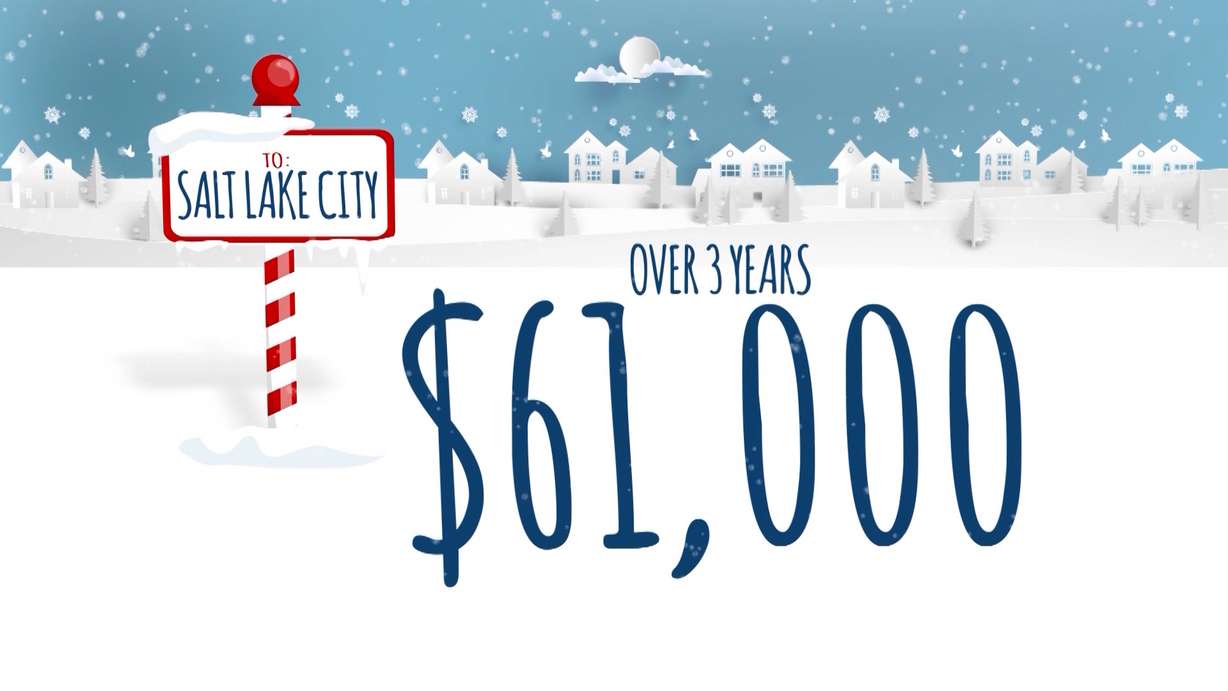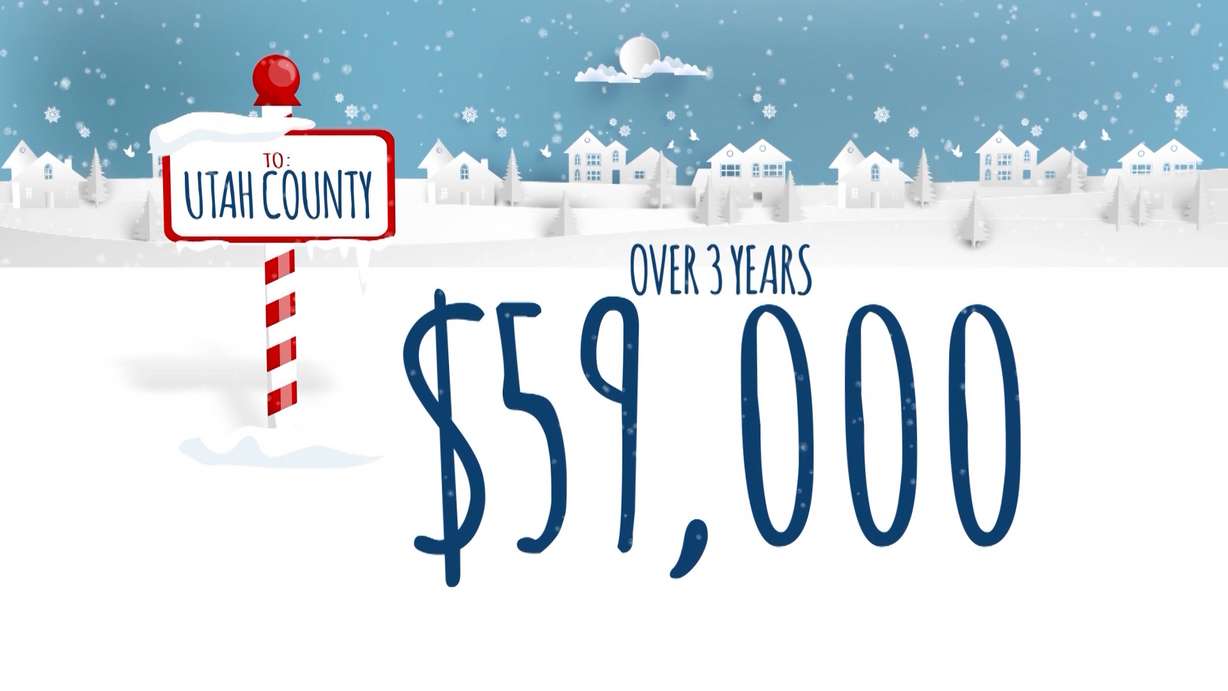 City spokesman Sam Johnson said in 2015 the city changed its holiday party from a large meal at the Utah Cultural Celebration Center to a holiday spread at City Hall to make it easier for employees to attend. Now, the city shops at the warehouse club for finger food. The 2016 West Valley City holiday party cost taxpayers $1,554.84.
For context, all of these holiday parties represented only a sliver of each government's multimillion-dollar budget. But Utah bars state agencies from spending tax dollars for Christmas parties. The federal government also has a similar ban in place. If its employees want to host a holiday party, they must pay for it themselves.
×
Photos
Most recent Utah stories