Estimated read time: 3-4 minutes
This archived news story is available only for your personal, non-commercial use. Information in the story may be outdated or superseded by additional information. Reading or replaying the story in its archived form does not constitute a republication of the story.
BIG COTTONWOOD CANYON — The crash that injured Brittany Kidd happened just two weeks ago, during one of the first winter storms of the season.
As a canyon patrol driver for the Utah Department of Transportation, Kidd rescues stranded drivers and helps maintain roads in Big and Little Cottonwood canyons.
During a snowstorm in Big Cottonwood Canyon on Nov. 17, she was following snowplows near the Donut Falls Trailhead when another driver steered around the plows, lost control of the vehicle and hit Kidd's truck head-on.
"It was pretty frightening, but it all happened very, very fast," she said.
Kidd suffered a concussion when her truck slammed into an embankment on the shoulder of the road.
The other car slid to the opposite side of the road, where the occupants jumped out of the vehicle before it rolled 250 feet down the mountainside into a creek.
The accident would've been avoided, she said, if the driver had obeyed tire chain laws.
Kidd shared her story during a news conference in the canyon Friday, warning drivers to follow state requirements for snow tires and chains in the winter.
"People don't take it seriously sometimes," she explained. "You never know what's going to happen on any point in this canyon."
Utah typically has at least 25 snowstorms every winter, according to UDOT statistics. Winter operations, such as plowing and salting roads, cost around $1 million per storm.
Jake Brown, UDOT roadway operations manager, said one of the best ways Utah drivers can stay safe during a storm is to take care of their tires.
"Rubber and ice don't mix," Brown said. "Brittany was hit, and good thing both parties were all right. But that could've been a lot worse."
In Utah, failing to follow requirements for snow tires and chains is a class B misdemeanor, punishable by up to a $1,000 fine or six months in jail.
But every winter, Brown and Kidd said they are constantly helping drivers who slide off the canyon roads without proper tires or chains.
"Tires are a lot cheaper than buying a new car," Brown added. "A pair of chains is a lot cheaper than having a tow truck come out and pull you out of a ditch."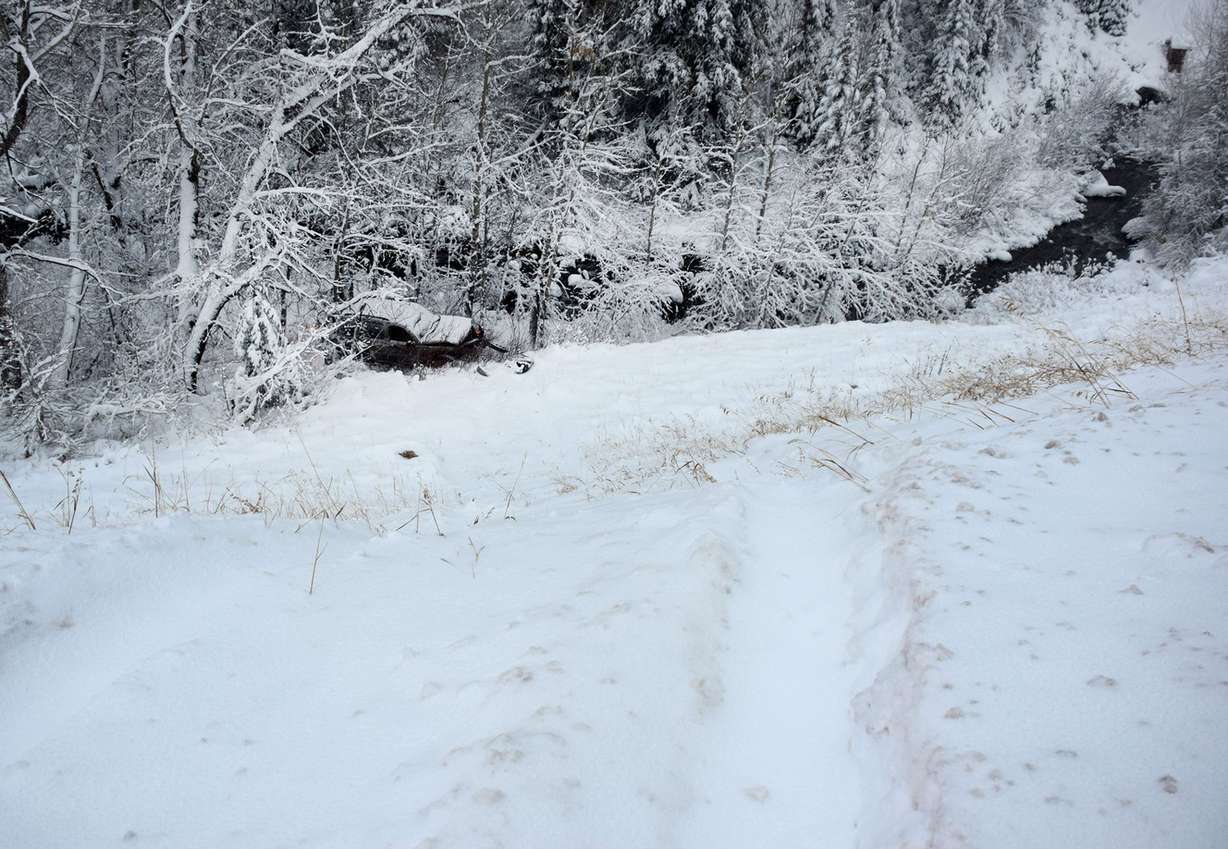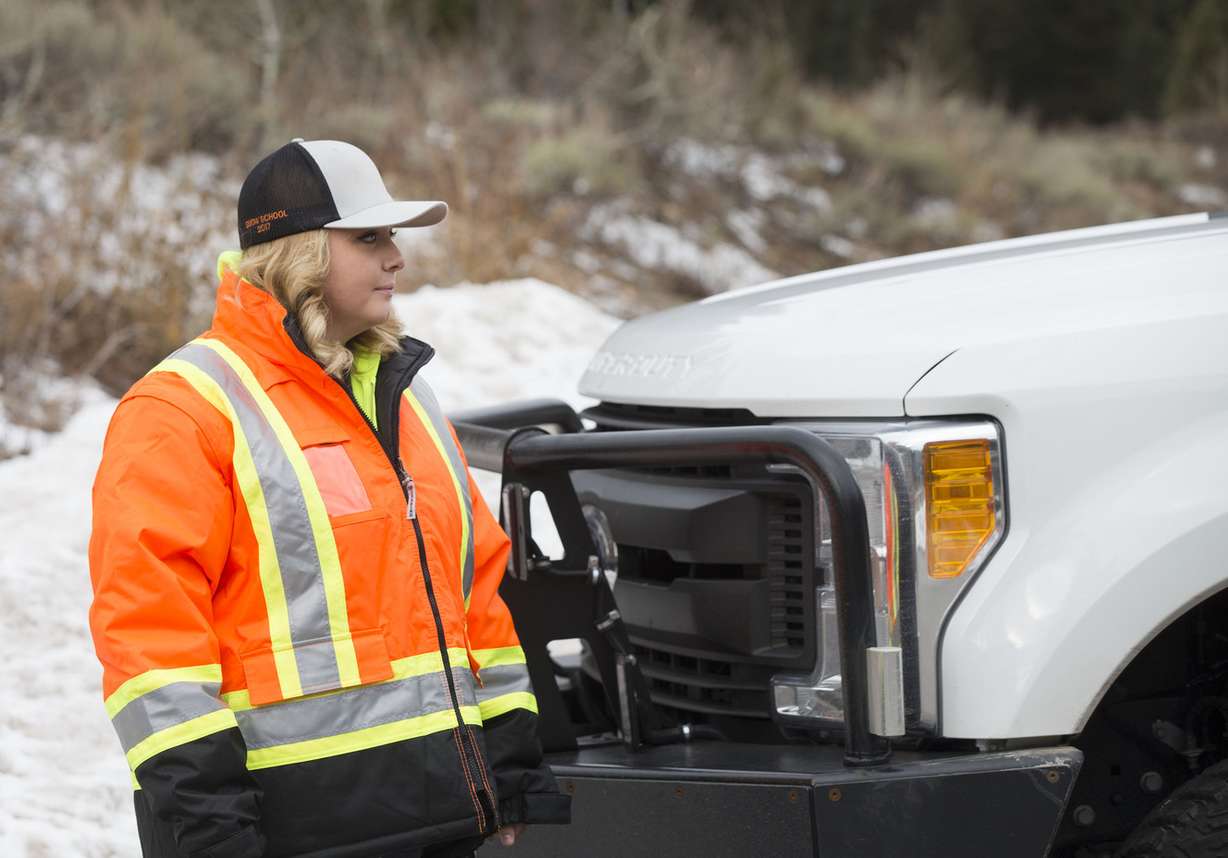 Utah's chain law is in effect whenever lights are flashing on the canyon highway signs, Brown continued. But once the roads are clear, UDOT lifts the restrictions.
"It's not a blanket thing all day," he said. "If we don't need restrictions, we don't put them in. But if the signs are flashing, you will need them."
In severe weather conditions, two- and four-wheel drive vehicles are required to have chains or snow tires on two wheels, while RVs and buses should have chains or snow tires on at least two wheels.
Commercial vehicles with four or more drive wheels should have winter chains on four wheels.
"Make sure you give yourself a refresher before you head out on the roadways," said Lisa Miller, UDOT traveler information manager.
UDOT also provides a map with the locations of highways and canyons where tire chains are required in bad weather.
"When people know what to expect, they can plan ahead," Miller said.
The next snowstorm is expected to drop an inch of snow on the Wasatch Front on Sunday afternoon, according to KSL-TV, and 4 to 8 inches in the mountains.
Ski resorts in Brighton, Park City, Alta and Brian Head are open, while Solitude and Deer Valley open for the season Saturday.
×
Photos
Most recent Utah stories