This archived news story is available only for your personal, non-commercial use. Information in the story may be outdated or superseded by additional information. Reading or replaying the story in its archived form does not constitute a republication of the story.
Editor's Note: This article is the fifth and final part in a series about Utah tech companies that may be on their way to unicorn-dom. The fourth part can be viewed here.SALT LAKE CITY — In the fantasy world, the unicorn is a rare creature. In the tech world, it's even rarer.
In corporate culture, "unicorns" are what techies and investors have started calling private startup companies valued at $1 billion. The term was first coined in 2013 by longtime tech venture capitalist Aileen Lee when she began researching the probability of discovering and investing in one of these companies.
After some research, Lee found that only 0.07 percent of venture-backed companies reach $1 billion (though now the percentage is slightly higher). There are currently only about 267 unicorns in the world, according to TechCrunch. Utah is home to at least four of those, including tech companies Domo, InsideSales, PluralSight and Qualtrics.
Thanks to Utah's rapidly growing tech economy, however, there are a few other startups that may be on the path to unicorn-dom.
Salt Lake City-based Health Catalyst has grown exponentially in the 10 years since its founding, hiring about 100 new team members each year since 2013 with a current total of about 525.
The company's data warehouse and analytics platform is designed to aid medical professionals in their day-to-day work and now provides service to more than 500 hospitals with over 90 million patients.
So how did that happen?
Health Catalyst founders Tom Burton and Steve Barlow were both working in healthcare IT with Intermountain Medical when they began thinking of the potential for data analytics in the health care sphere.
While health care used to suffer from a lack of data, now clinicians are often inundated with masses of data coming in from disparate sources. Burton and Barlow knew they could create a platform that could unify and analyze that data to offer medical professionals a simple way to improve patient outcomes and care.
After founding Health Catalyst in 2008, it wasn't until 2011 that the two founders hired a third employee and hit a growth spurt that's brought them to where they are today.
"That was when the company hit an inflection point and started to grow a lot more quickly," said Jeff Selander, Health Catalyst's chief people officer. "That's when we raised our first round of financing ... and from there it's been a pretty strong growth trajectory on a lot of fronts."
The company has since raised over $240 million in financing over the last five years.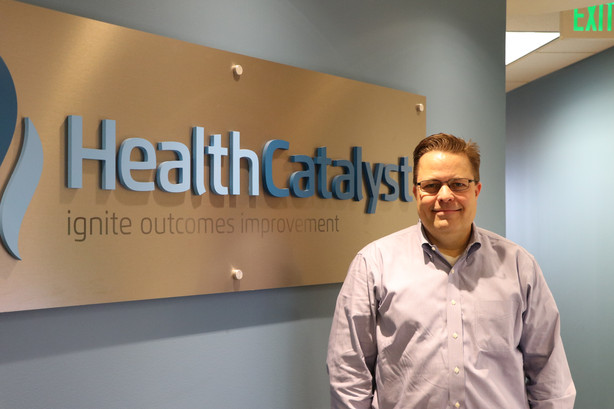 What makes Health Catalyst unique?
According to Selander, technology has just recently caught up to the inherent complexity of health care. While professionals have been using and analyzing data for years for everything from financing to manufacturing, the complexity of the human body makes Health Catalyst's platform different from other softwares.
"The way that it's really caught up is to quickly aggregate data from so many different data sources that are in constant flux," Selander said. "In health care, you're talking about a human being. It changes constantly. … Technology has been very good at dealing with discrete data sets, but it's just recently … with the advances in computer speed and database technology … (that we have) more nimble ways of managing data."
The company mainly serves clinicians, like doctors and nurses, who can use the data analyzation for insights into the best way to treat specific ailments and find a better outcome for their patient.
While Health Catalyst was one of the first to introduce analyzation into the health care data market, some of its biggest competitors have also been branching out. Electronic medical record providers, like Epic or Cerner, were some of the first to digitize the paper records and are now extending their reach to analysis.
Health Catalyst also faces the challenge of convincing health care professionals that there's a better way, especially since hospitals often have in-house data systems.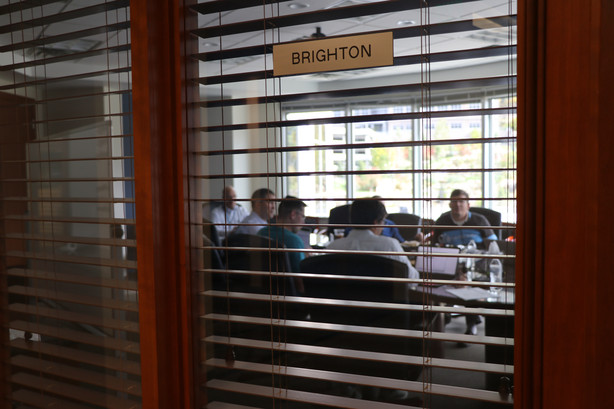 "What we're helping to change is the way that treatments are delivered to patients and that's essentially, at the end of the day, convincing a bunch of smart, data-driven, caring clinicians that doing something different is better," Selander said. "Essentially what we're doing is changing hearts and minds that there's a better way to do this."
And the company's offer has since convinced 50 discrete customers and over 500 hospitals that now use Health Catalyst's platform. Health Catalyst maintains a focus on employee well-being and strives to be the best place to work, Selander said.
The company has a 4.7 rating on Glassdoor and 95 percent of employee reviewers say they'd recommend working for the company to a friend, while 98 percent approve of the CEO, Dan Burton, who was awarded Glassdoor's Highest Rated CEO of 2017.
"Health Catalyst has a soul. The company exists to be an enabler of massive outcomes improvement in health care. That is a mission worth contributing to every single day," wrote one anonymous commenter on Glassdoor.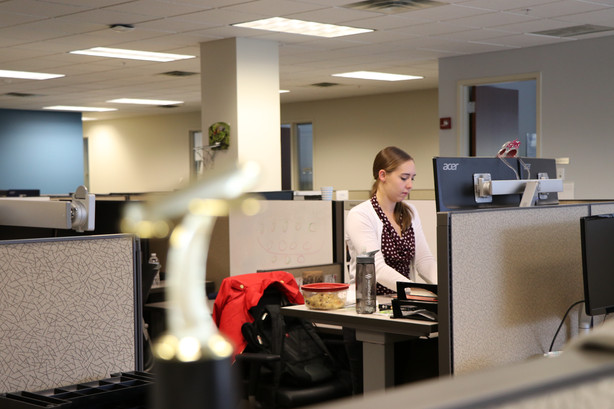 What's next for Health Catalyst?
Health Catalyst does not yet have a public valuation but has grown exponentially, with triple-digit growth year over year. In fact, the company's capital strategy over the next several years may be to look at a public offering, according to Selander.
"I think the market absolutely sustains one or two players in our space that would be defined as a billion-dollar company, and we hope to be one of them," Selander said. "I think we're on a great trajectory to be one of those companies as we continue to grow and get better and bring more customers on board."
And if Health Catalyst continues to grow at the rate it has, it may soon see that valuation come to fruition.
×
Related Stories