This archived news story is available only for your personal, non-commercial use. Information in the story may be outdated or superseded by additional information. Reading or replaying the story in its archived form does not constitute a republication of the story.
Editor's Note:This article is the third part in a series about Utah tech companies that may be on their way to unicorn-dom. The second part can be viewed here.LEHI — In the fantasy world, the unicorn is a rare creature. In the tech world, it's even rarer.
In corporate culture, "unicorns" are what techies and investors have started calling private startup companies valued at $1 billion. The term was first coined in 2013 by longtime tech venture capitalist Aileen Lee when she began researching the probability of discovering and investing in one of these companies.
After some research, Lee found that only 0.07 percent of venture-backed companies reach $1 billion (though the percentage is now slightly higher). There are currently only 262 unicorns in the world. Utah is home to four of those including tech companies Domo, InsideSales, PluralSight and Qualtrics.
Thanks to Utah's rapidly growing tech economy, however, there are a few other startups that may be on the path to unicorn-dom, according to TechCrunch.
Related:
Orem-based Jive — a business communications software company — disrupted the world of unified communications in 2006 with a cloud-based software system. Eleven years later, Jive is now the largest, privately-owned, unified communications system in the world with 600 employees and currently on track to reach an annual revenue of $100 million in the near future.
So how did that happen?
John Pope and Matt Peterson were two 20-something-year-old software developers working for separate companies connected by a software business called Agile Studios. Both businesses needed a phone system, but Pope and Peterson were shocked to find that all the available options were hardware-based and quite expensive.
As developers, both were confident they could create something much better.
"We decided to go for it and, within a few weeks, we had a pretty viable solution and some of our other customers had started inquiring about it. One thing led to another and we decided to launch Jive," Pope said.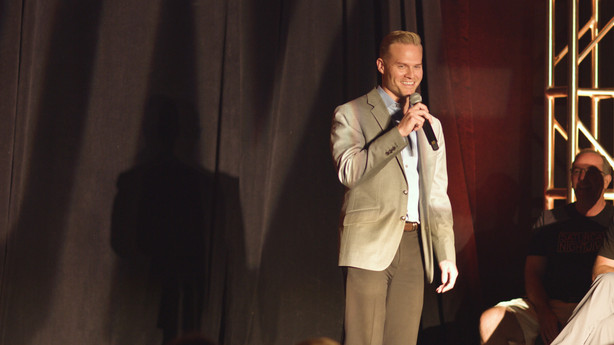 Pope and Peterson hoped their phone system would eventually become completely cloud-based, and the company currently offers Voice over Internet Protocol (or VoIP) service, which means the phone connects using internet lines rather than traditional phone lines, as well as unified communications.
"We were disrupting this huge industry," Pope said. "Business telecommunications is a $30 billion-plus industry, and we started by aiming at the small business sector. The bet that we made was that these phone systems would move to the cloud, and at the time, there were a lot of people that were hedging against that. … (But) that was our bet and it's turned out pretty well."
Like many other startups in Utah, Jive bootstrapped to where it is today, though it did take a small round of equity funding a few years in. While many Silicon-based competitors were taking billions in market capital and hundreds of millions in funding, Jive worked to grow organically, according to Pope.
"Fighting these Silicon Valley-based startups was definitely an uphill battle, but it also brought a lot of good fortune," Pope said. "Sometimes growing organically is the best way to truly know how to make money. We weren't just finding anything and everything, hoping that something would stick, we had to be surgical about the places we made investments and actually turn a profit. So that was a big challenge since we've only taken on about $20 million in primary funding, whereas our nearest competitors are in the $300 to $400 million range."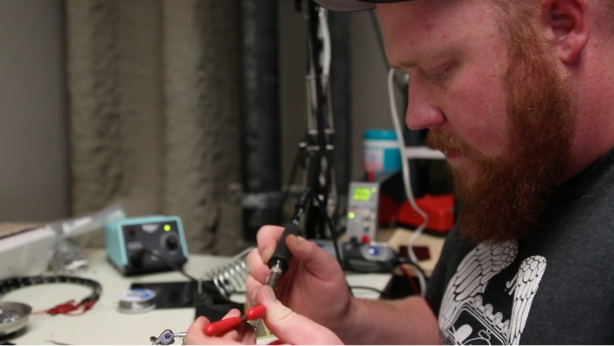 While competitors invested in Google AdWords, Jive went its own route and went into the public sector, allowing it to grow in an area without too much competition. Thanks to an emphasis on the education sector, Jive learned to manage large accounts and prepare for similar-sized business accounts.
Jive now has two offices in Orem, where the company is headquartered, and will soon be consolidating into a new office in Lindon in early February. They also have offices in Canada and Latin America where they've seen exceptional growth in Brazil.
"We honestly didn't even have a marketing department up until a few years ago," Peterson said. "We really went to market on the back of our technology and our salespeople, referrals, word of mouth, getting in and working hard. We took that little bit of growth capital and really did some great things with it."
Related:
What makes Jive unique?
Pope claims Jive's success is derived mainly from the company's reliability and their unique platform and product.
While it was easy for Jive to grow initially by adding smaller accounts, as the company acquired larger ones, their clients demanded greater and greater reliability, and Jive stepped up to meet that demand, according to Pope.
"When we did take some funding a few years back, we put a lot of it into our platform and that's really in the past year-and-a-half that it's really started to pay off. We have one of the only truly cloud-based systems in the entire industry, and that's just something that's expected in larger accounts," Pope said. "We've definitely got an advantage there. We're able to expand worldwide in a much easier way."
Jive also shines when it comes to customer service (unusual in the telecommunications industry), and their customer service earns them 98 percent retention with their customers, according to Forbes. Their Net Promoter Score — which measures the loyalty that exists between a provider and a consumer — is at 68, compared to Apple's at 72, Amazon's at 69 and Netflix's at 68.
"The telecommunications/VoIP industry is ripe for disruption through customer service," said Sterling Snow, Jive's marketing communications director.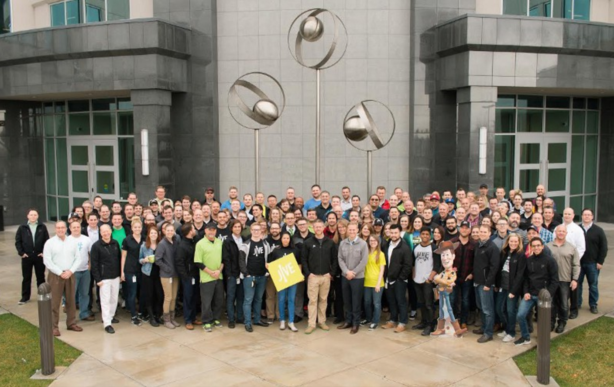 What's next for Jive?
Peterson believes the cloud-based telecommunications industry has just begun to achieve its full potential and will see enormous growth in the future as customers come to understand better the options that cloud-based services offer.
"We have to train these customers to really realize the value of what we're selling, and it's going to take some time," Peterson said. "We've seen the market come our way, but we really believe that 15 to 20 percent of the penetration that's going to happen has happened, but 80 percent of the market is going to switch over, and we really believe the cloud is how communications will develop."
Jive also plans on expanding, so features available to an office-based employee will be available to those working remotely, essentially allowing employees to set up a mobile workspace no matter where they go.
"We haven't realized the potential of unified communications quite yet," Peterson said, but Jive plans to.
Successful startups usually become unicorns when investors come in and value a company above a billion dollars, but the company isn't yet thinking about taking outside funding, though they're open to the conversation, according to Pope.
"Investors coming in and valuing a company as they put in a round of funding is really one way that you get the valuations," Pope said. "I think a lot of companies, like us, focus on execution versus hype. Growing a profitable, healthy business is definitely a way to grow your valuation. … We're starting to knock on the door of a $1 billion valuation, and we're well on our way."
×
Related Stories