This archived news story is available only for your personal, non-commercial use. Information in the story may be outdated or superseded by additional information. Reading or replaying the story in its archived form does not constitute a republication of the story.
SALT LAKE CITY — If you're local to Utah, then you know how quickly the Beehive State has grown.
The real estate market can barely keep up with the increasing population, and the tech and business scene is gaining some national attention as entrepreneurs flock to Utah or graduate from one of the local universities.
While several massive companies have chosen to settle in Utah, local companies have also been finding success in a unique way: crowdfunding.
Crowdfunding platforms like Kickstarter and IndieGogo have helped several Utah businesses get their feet off the ground without the help of deep pockets or venture capital funding. The platforms allow businesses to validate their new ideas and estimate how large the demand is in the process.
If a start-up doesn't have any financial capital — as most don't — crowdfunding platforms can help bootstrapping businesses earn capital without going into debt. To date, there have been 4,727 kickstarters from Utah alone and hundreds of millions of dollars raised.
Here are a few recent and local kickstarters showcasing Utah's innovation:
"About four months ago, I was sitting in the BYU library getting ready to study when I pulled out my MacBook charger (which had black electrical tape on it covering the frayed cables), and as I pulled out the cables everything else in my bag came with it," said Logan Bailey, Utah local and recent BYU graduate.
So Bailey set out to solve the problem of fraying and tangled chargers and created a reel called the Side Winder that allows users to wind, store and protect their MacBook chargers in under six seconds.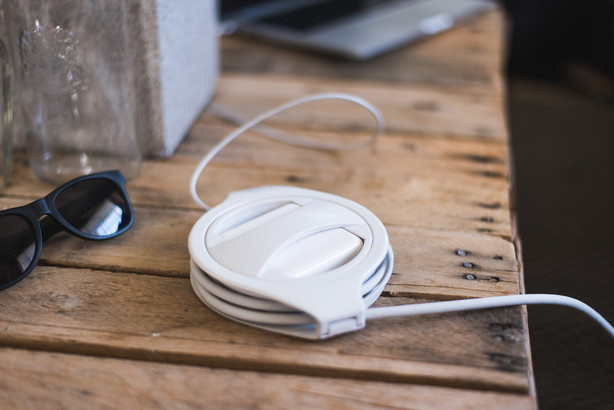 Simple, yet in-demand, the kickstarter has raised nearly $260,000 dollars as of Tuesday with the help of Funded Today, a crowdfunding agency based in Utah. The Kickstarter has blown away the campaign's original goal of $20,000.
The world's first collapsible shaker bottle was invented by Clearfield resident and Air Force veteran Brandon Charleson. Charleson has always had a passion for fitness, which led him to create the GoPucc.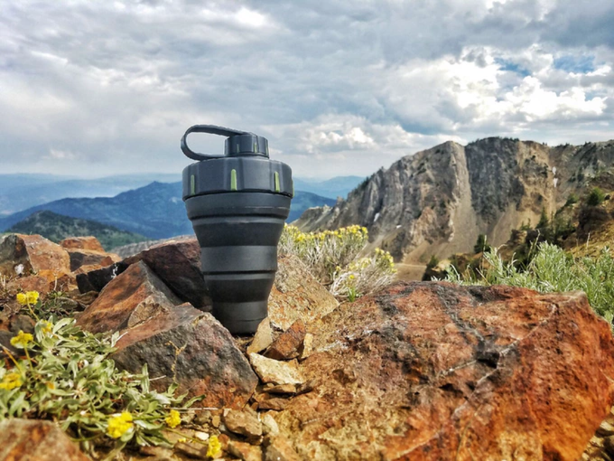 The canteen is designed to fit in a back pocket or cup holders of any size and can be attached to a backpack or collapsed to fit in a back pocket. The canteen and shaker bottle was created specifically to meet the needs of military, athletes, outdoors people and anyone else with an active life.
The Rezzimax Tuner is the brain child of University of Utah graduate, Utah local and physical therapist Sharik Peck. Peck was inspired to create the medical device while trying to help his wife with her severe chronic neck pain.
The vibrating tuner targets pressure points to relieve migraines, neck, shoulder and jaw pain by "tuning the body like a violin."
Peck says the Rezzimax tuner allows the user to relieve pain in a natural and more effective way, rather than turning to chemicals and pain pills.
Local company HOPii created a personal micro-brewery that allows buyers to make their favorite craft beer from home without any previous brewing knowledge.
"HOPii uses a closed loop, smart sensor system that monitors and controls the fermentation time, pressure, and temperature, combined with brewery-sourced ingredients, to enable the best quality taste, every time," the Kickstarter reads.
The system is oxygen-free, light free and has a one-touch sanitizing system to make brewing easy.
As of Tuesday, the Kickstarter had raised nearly $370,000 of it's $50,000 goal with 15 days to go.
The perfect entertainment for the Halloween season is a new board game funded by Kickstarter. According to the Utah creators, the game is "a disaster film on steroids," including everything from natural disasters and the collapse of society to working through conflicts and death.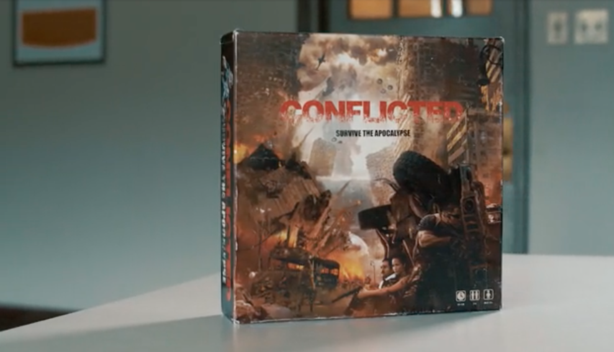 With so many concerned over the state of the world right now, this game might be a good dress rehearsal for the end of it all.
Created by Utah locals and cousins Jon Richards and Jacob Durham, Nomatic created an incredibly popular travel bag, complete with different compartments for everything a traveler might bring on vacation. The company exploded with the help of Kickstarter and was backed by over 9,000 people and raised almost $3 million.
Nomatic now offers quite a few other products as well, but it was the travel bag Kickstarter that helped bring this local business to life.
Coalatree started with a goal to raise $15,000 on Kickstarter and ended up raising over $420,000 for their waterproof, packable and adjustable pants. The Salt Lake City company has since seen even more success with the help of the crowdfunding platform.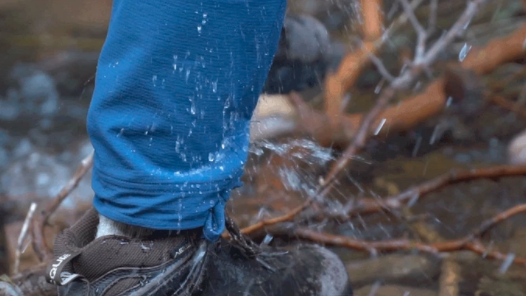 The Coalatree Trailhead Pants far surpassed their goal, and the Kachula blanket did the same thing in 2016, raising over $250,000 for the popular — and waterproof — blanket.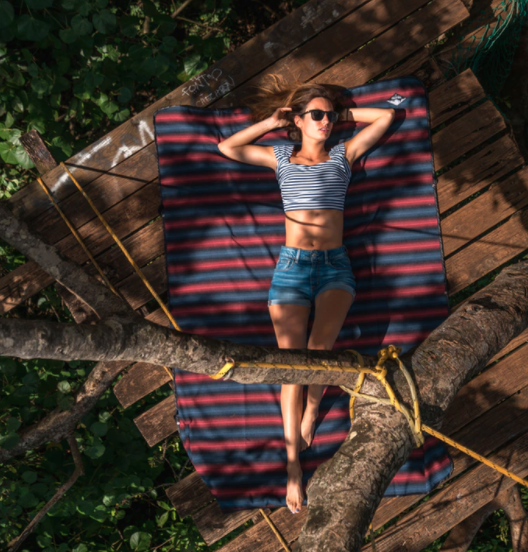 The Sparkr is the perfect companion for adventurers, camping lovers, Boy Scouts, Girl Scouts, canyoneers, hikers, mountain bikers and anyone who likes to get out into nature.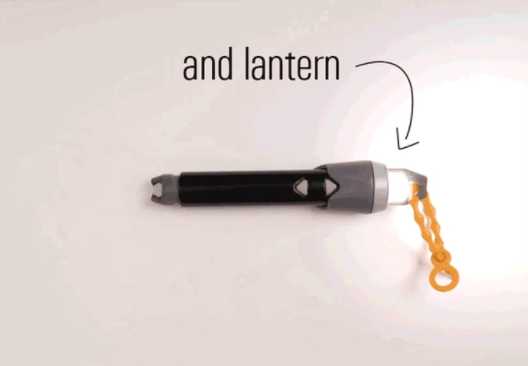 The water-resistant, light-weight device offers two ways to create light, with a flashlight on one end and a lighter on the other. The Sparkr was created by Salt Lake City company Power Practical and farsurpassed the goal on Kickstarter, raising over half a million dollars.
The Purple Pillow =================

Purple is a well-known local comfort technology company that's exploded in recent years. Known for their innovative mattresses, Purple has now branched out and offers other products, including seat cushions and the Purple pillow.
The Purple pillow Kickstarter was one of the top-funded Kickstarters in Utah, raising over $2.6 million. Purple calls the pillow "the bed for your head" and has seen continued success with the product since.
The Modern Day Briefcase ========================
Springville local Joseph May created "the backpack for modern professionals," a stylish yet functional bag that's a modern-day alternative to the briefcase. This pack was funded 605 percent, raising almost $300,000.
"The Modern Day Briefcase is designed with two leather handles, padded shoulder straps, a laptop sleeve with secure strap, pen and business card holders and eight internal pockets," the Indiegogo campaign reads.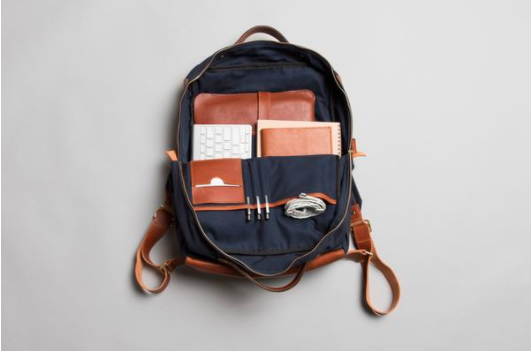 The BASICS Notebook: =====================
From the creator of the Nomatic travel bag comes the BASICS Notebook, which raised over $380,000 on Kickstarter in 2015. The notebook and planner was designed to "simplify and improve life" and can be purchased as a lined or blank notebook for doodling or writing, or as a planner with pages available to plan day-by-day and hour-by-hour.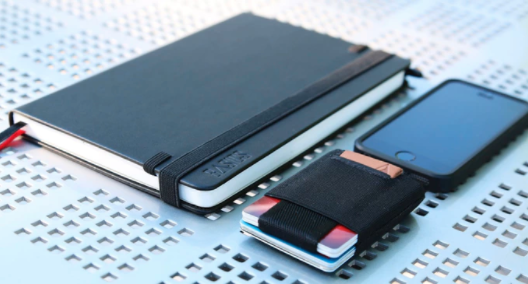 ---
Brooke is a Utah native and University of Utah graduate. You can contact her at brookelynnally@gmail.com or check out her food blog www.saltlakecityfoodie.com.
×