Estimated read time: 2-3 minutes
This archived news story is available only for your personal, non-commercial use. Information in the story may be outdated or superseded by additional information. Reading or replaying the story in its archived form does not constitute a republication of the story.
John Cluff is the manager at the Castle of Chaos on 120 W. 3300 South in Salt Lake city. Something has happened in his own life he wants to convey to the young people who come here.
Cluff, as always, tweaks and checks things out almost everyday before crowds celebrating Halloween arrive at about 7 p.m. As always, the castle with special effects will scare you just for the fun of it. But this year, for the first time, there's a message that will scare you for real. Cluff says, "It comes and goes at will and every time it does, it scars you up." He isn't talking about some monster or creature from the deep. He's talking about a real lung disease called sarcoidosis that's snuffing out his life.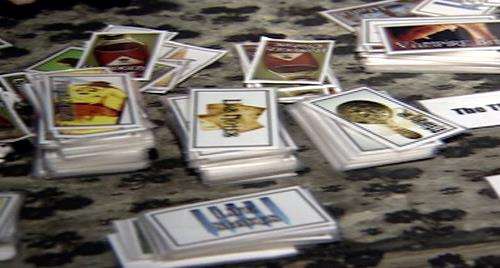 One of the eerie props this year is even a model of what damaged lungs look like. "It will most likely be the end of my life," he says. "At the rate it's going right now, I've probably got about 15 years or less."
While he doesn't smoke anymore, the slow, painful and progressive lung injury was triggered when he did smoke. When he sees young people doing the same, he says, "It saddens me to know what they're doing is so harmful. I didn't know. I smoked four to five packs a day. I was a stress smoker."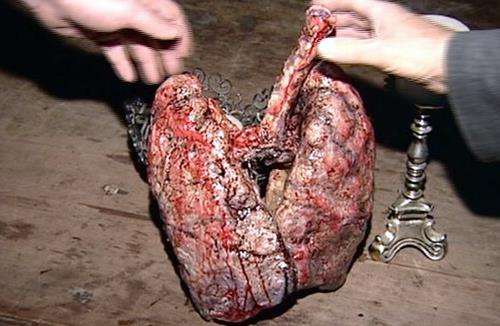 This year, young people coming to the castle will go on a quest to kill a fake vampire. In addition to mythological cards, others will show the harmful chemicals in cigarettes that when combined will also kill the vampire.
David Neville with the State Health Deparment says based on a recent survey, anti-smoking messages are needed now more than ever. He says, "We know that males, when they're asked if their best friend were to offer them a cigarette would they accept or take it, the percentage has gone up significantly."
Cluff's message is sobering! He says, "I have a 3-year-old son now, and it's sad to me that I will not be able to see his graduation."
John not only doesn't smoke anymore. He has to stay away from second-hand smoke from other smokers.
E-mail: eyeates@ksl.com
×
Most recent Utah stories