Estimated read time: 6-7 minutes
This archived news story is available only for your personal, non-commercial use. Information in the story may be outdated or superseded by additional information. Reading or replaying the story in its archived form does not constitute a republication of the story.
SAN DIEGO — There's no box score containing Brock Miller's three-year NFL career; rather, to this point, his professional football tenure fits in a box presumably collecting dust as it sits in a closet.
It's a collage of various shirts, shorts and other gear issued by NFL teams after workouts he's accumulated over the years that he hopes one day he can show his future children.
"That's something I think is kind of cool right now, but I guess down the line, it will mean something to me when I look back, and when this is all said and done, whether or not I've had a career or not. It's something I will never forget," he says of the memorabilia inside the box.
The former SUU punter collected all of it after signing with a few teams and trying out with about a dozen total. However, Miller also knows the reality of his situation: He's a punter, and, with the hundreds of potential options available for NFL teams to sign, there are only 32 jobs available.
---
Miller came to SUU as a scrawny California placekicker, Ronnie Pentz, who coached three seasons as the school's tight ends and special teams coach from 2010 to 2012, recalls.
But he came with a coachable mindset, making the transition to punter to fit the team's need at that position. Miller then built himself up to be one of the best punters by the time his collegiate career end in 2013, Pentz said.
Aaron Fernandez, Miller's special teams coach from his senior season, remembers Miller being the first to practice and last off the field, constantly working on his craft.
"He switched his whole life up to work his butt off to become a punter," Fernandez said. "As far as coaching a kid, he's a perfect example of constantly working at his craft, constantly hard times come his way."
Miller ended his college career averaging a little more than 43 yards per attempt and, as Fernandez says, was one of the best punters in SUU history.
However, only about 1.5 percent of approximately 73,660 college players land spots on with "major pro" teams, according to the NCAA. It's even more challenging for punters, kickers or long snappers. While teams carry multiple players at positions like lineman, receiver or defensive back, the three specialist positions account for 96 of 1,696 spots on current 53-man rosters.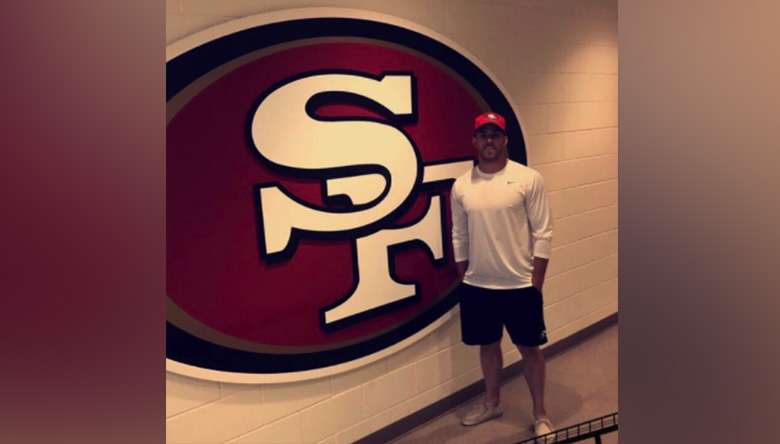 Teams rarely sign special teams players to practice squads, either, making the reality for those specialists simple: You're either starting, or you're a free agent.
That's where tryouts matter, and Miller has had to work for a spot.
---
Punters can easily become skeptical when an NFL team calls. A team may lure a free agent punter similar to one a team is facing that week to a team practice before the game to give their punt returners experience with what he'll see on game day.
Miller knows this routine well because he is left-footed and has found himself stuck in that realm, which he says can be disheartening at times.
He admires New York Giants punter Brad Wing, who, like him, begrudgingly accepted such free agent tryouts until one day it paid off. Miller has worked that schedule for years now without the same luck.
"I was discouraged from going because these teams are just bringing me in just so their (punt) returners can catch from left-footed punters," he said of the first few workouts of his career.
Then he adjusted the way he viewed these many workouts. As Miller now sees it, every tryout is an opportunity for him to showcase his talent, and, in turn, his name shows up on a team's radar when they need a punter.
That adjustment worked when San Francisco signed him to a contract in January, but it ultimately didn't work.
"He's close and I commend him for keep his fight and trying to fight through that barrier," Pentz said.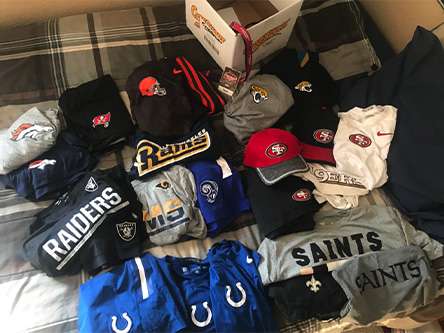 ---
There's a long-running joke in football peddled mostly by NFL Network host Rich Eisen that "punters are people, too." It serves as a reminder that punters are often overlooked on the gridiron.
But for free agents like Miller, the saying fits perfectly. He works at his father's startup, cataloging data for a company that provides up-to-date high school game scores and rosters. Miller spends any possible downtime practicing on his own.
That isn't uncommon for free agent punters and kickers. Others like him have found jobs driving for ridesharing companies, waiting tables or even working valet services to pay for expenses.
"You can't just wait by the phone seven days a week and go to the park and kick balls and just hope somebody calls you," Miller said. So, after graduating from SUU in spring 2014, he became a personal trainer to fit a flexible workload that provided income.
"That's a really common struggle with guys that are just saying, 'I think I have an opportunity and I think I can do this one day, but I just don't have the support right now. I need to hang it up just so I can afford rent or do whatever.'"
---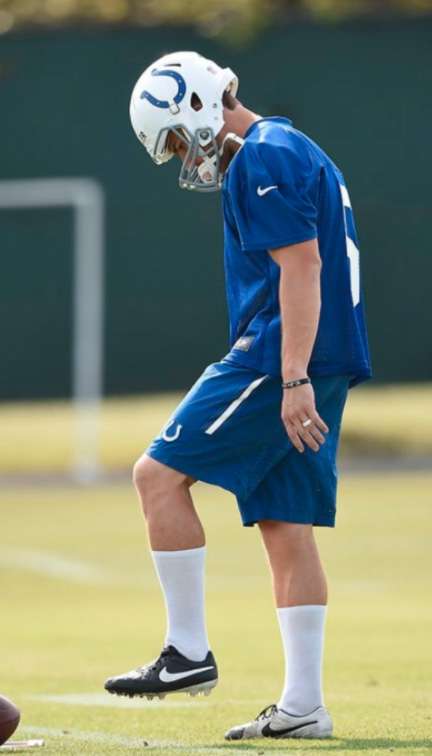 Miller was ready to end his football career when the 49ers called and wanted to sign him to a contract. When that didn't stick, he found himself in the same old carousel.
Miller is still finding opportunities to prove his skills, roaming around the NFL like a traveling salesman. He was in Los Angeles and Cleveland last week and back in San Francisco just before that.
A coach at the 49ers mentioned to him he had improved since they had last seen him. But, going on three-and-a-half years, Miller knows all too well that at some point he might be wasting time. Much like his previous promise to himself, he has set a potential retirement deadline: spring 2018.
He'll be 27 by then and, while that's still young, those thoughts of focusing on something else creep in.
"You can't do it forever. I mean, as much as you want to," he concedes. Miller pauses for a moment, collecting his thoughts. "It's hard, though. When do you call it quits? I think I have a lot left in the tank but at the same time, I think that's going to be my cutoff."
That's a topic he's not willing to think about. Instead, Miller will continue to plug away at his job, continue to spend free time training, and try to improve his craft for any potential future workout.
If his professional career ends without a single game appearance, it's something Miller doesn't worry about. He has a box full of memories to showcase the places he's traveled and the hard work he put into chasing his dream.
×
Photos
Most recent Utah stories