Estimated read time: 2-3 minutes
This archived news story is available only for your personal, non-commercial use. Information in the story may be outdated or superseded by additional information. Reading or replaying the story in its archived form does not constitute a republication of the story.
Government safety regulators are urging every parent with babies to check their cribs. They've launched the largest crib recall in U.S. history, prompted by the suffocation of two infants. Tonight, we have what to look for to Stay Safe.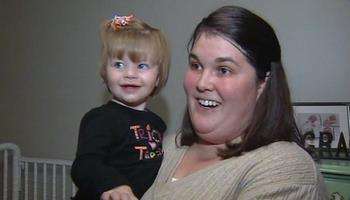 Veronica Tyler heard about the recall at work. "It's kinda scary," she said.
When she got home to check, sure enough, her baby's crib is one the Consumer Product Safety Commission urges parents to stop using because the movable side detaches.
"The first time it fell off the track it was annoying, but I never thought it was a danger to my baby," Tyler said.
Julie Vallese, with the U.S. Consumer Product Safety Commission (CPSC), explained, "If one of the brakes is actually missing, then the side can fall and actually become detached in one of the corners causing a hazardous gap of strangulation or entrapment for children."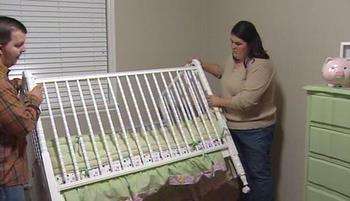 The recall involves 1.6 million Delta Enterprises cribs. They're no longer in stores, but Tyler has one, and so does her mother-in-law.
"You wonder how many are out there and how many people are basically endangering their baby," Tyler said.
In fact, there have been so many crib recalls -- five in the last year -- the CPSC believes it's time to explore new baby crib requirements.
As for the Tylers, now is a good time to move to a toddler bed. "You'd never forgive yourself if something happened," Tyler said.
To Stay Safe, first find out if you have this crib. If you do, stop using it and order a free parts-replacement kit.
You can order the kit online by clicking the related link to the right of the story.
But even if you don't have this crib, consumer advocates warn:
Inspect your cribs from time to time.
Make sure nothing is broken or loose.
Always check the crib for gaps where a baby could get trapped.
E-mail: dwimmer@ksl.com
×
Related links
Most recent Utah stories