Estimated read time: 3-4 minutes
This archived news story is available only for your personal, non-commercial use. Information in the story may be outdated or superseded by additional information. Reading or replaying the story in its archived form does not constitute a republication of the story.
We've had three bribery allegations on Capitol Hill in the past six months, all involving members of the House of Representatives.
One is now the subject of a criminal investigation. Another triggered the first ethics hearings in a decade, and the third investigation involved campaign money allegedly offered by a lobbyist to a lawmaker.
Outside the Capitol a pair of lions represents "fortitude" and "integrity." Both are now being severely tested.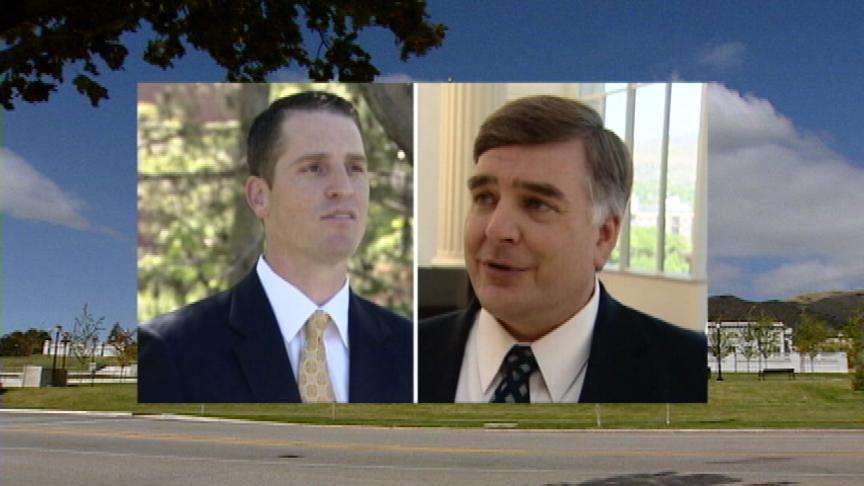 The trouble began in June. Shortly before the Republican primary for state treasurer, Richard Ellis accused his rival in the race Sandy R. Mark Walker of offering him a promotion and a $55,000 raise to drop out of the race.
Ellis won, and Walker resigned. A criminal investigation was handed off to prosecutors in Weber and Davis County. On Tuesday, they announced they were taking the case to a grand jury.
University of Utah law professor Paul Cassell said, "The fact that prosecutors have gone to the time and energy of doing this does make me think they believe there is a serious crime afoot here."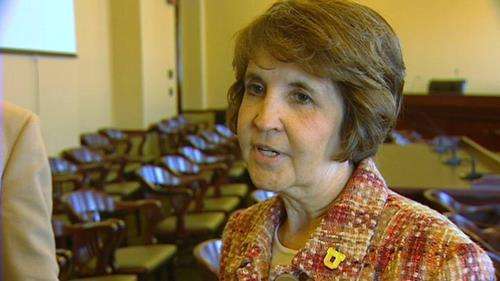 Two weeks ago another ethics controversy erupted, this time involving Draper Republican Greg Hughes. A complaint by three Democrats accused Hughes of a number of ethical violations. The first involved former GOP lawmaker Susan Lawrence. She said Hughes offered her about $50,000 in campaign money if she'd drop her opposition to school vouchers and vote for it during the next session.
Lawrence said, "I did feel that it was inappropriate, but the statement is what it is. It was one part of a larger ethics complaint."
Hughes denies doing anything wrong. He said, "At no point did I ask her, or infer, that she should change her vote specifically for filthy lucre, for a certain amount of money, or that she should go against her conscience or anything like that. We didn't even have a bill printed."
The day KSL obtained and aired a story about the complaint, Hughes was involved in a shouting match in the Capitol garage with Chris Bleak, chief of staff of House Speaker Greg Curtis, over its release.
The House Ethics Committee launched hearings about those accusations and one other, that Democrat Phil Riesen had leaked documents in the case, something he admitted. Riesen said, "They're serious charges. They need to be addressed seriously."
This week another bribery allegation surfaced.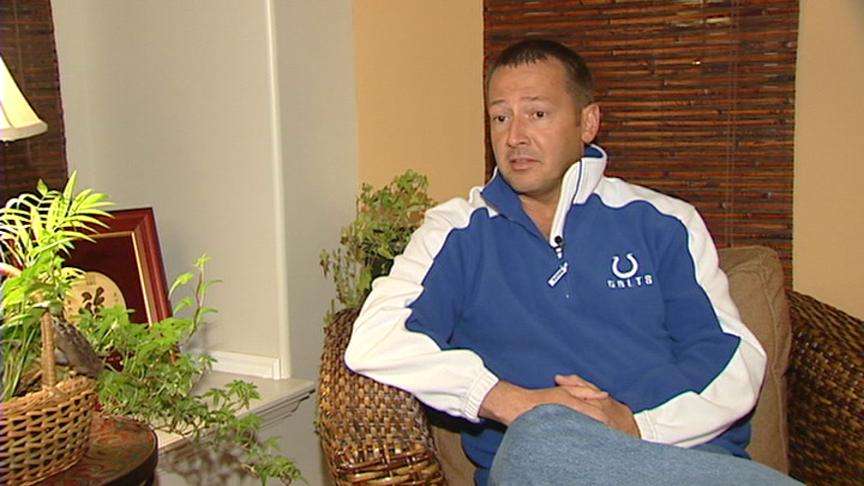 Clearfield Rep. Paul Ray said just days before the 2007 House vote narrowly passing a bill funding school vouchers, an unnamed lobbyist offered to cover the costs for his entire campaign if he'd vote for it. "It was a veiled bribe," Ray said. "It wasn't a bribe to me. It was a promise for a campaign contribution. I guess to me that does follow as a bribe."
A grand jury is expected to be convened soon in the case involving the race for state treasurer. The House Ethics Committee, which is meeting in closed hearings, has finished with three of six charges against Greg Hughes but made no announcements about what it has decided.
It has yet to hear allegations against Phil Riesen who has admitted leaking documents to KSL
E-mail: jdaley@ksl.com
×
Related links
Most recent Utah stories