Estimated read time: 1-2 minutes
This archived news story is available only for your personal, non-commercial use. Information in the story may be outdated or superseded by additional information. Reading or replaying the story in its archived form does not constitute a republication of the story.
OGDEN — Brent Atwood believes one simple thing draws people to the Mona Lisa.
"The story of Mona Lisa is a love story," Atwood explained. "I believe (Leonardo) Da Vinci fell in love with the Mona Lisa, and that's why he carried the painting with him for the rest of his life."
This is in large part why he decided to start his latest work with the Da Vinci classic. Atwood said it will take him over 100 hours to finish the mural, which will feature multiple Da Vinci re-creations along the 1700 block of Washington Boulevard in Ogden. He's doing it all for free.
"A mural can change a neighborhood," Atwood said. "A hundred dollars in paint can somehow turn a worthless wall into a cherished icon."
As he paints throughout the day, people often honk and wave, Atwood said. Some even pull over to take pictures and pay him a compliment.
"I just get so much love from the community," he said. "And not only do I build them up, but they build me up at the same time."
Atwood said his drive to start with the Mona Lisa is personal.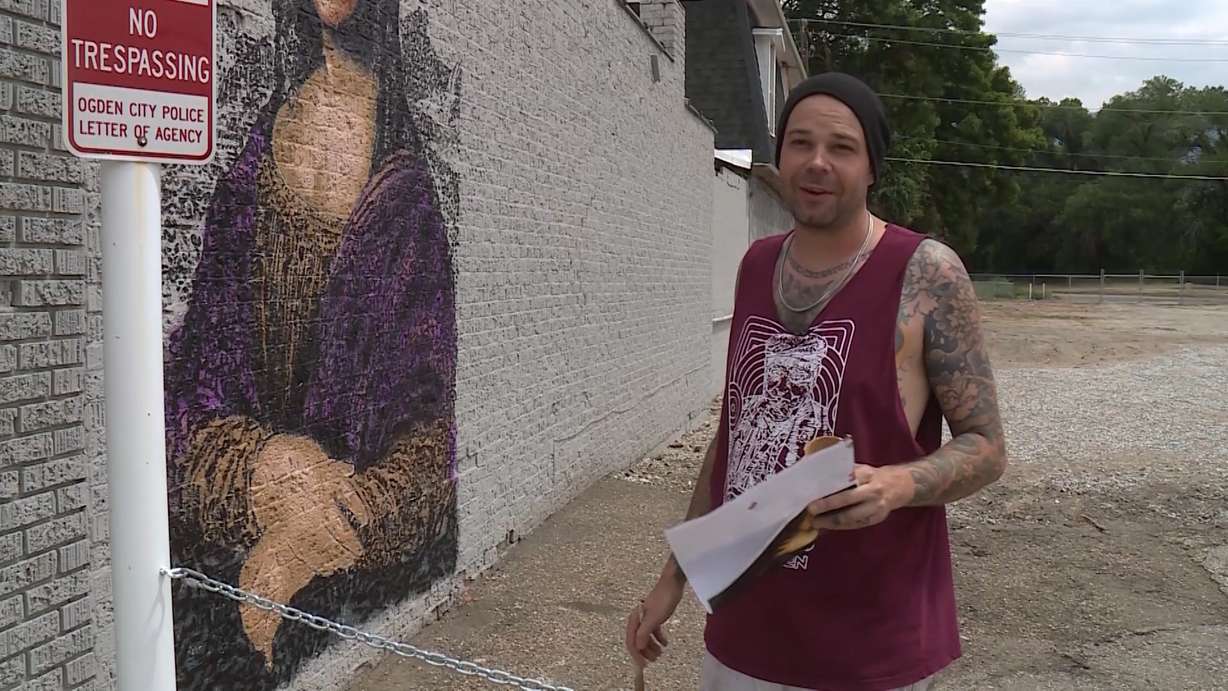 "I met a woman that looks exactly like her and we have an insane connection," Atwood said. "Like all good stories, it's about a girl."
Once he finishes the Mona Lisa, Atwood plans to recreate what's known as "The Lost Da Vinci:" The Battle of Anghiari. Atwood is also known for painting a mural of Jazz legend Joe McQueen at 443 27th Street in Ogden.
×
Photos
Most recent Utah stories