Estimated read time: 2-3 minutes
This archived news story is available only for your personal, non-commercial use. Information in the story may be outdated or superseded by additional information. Reading or replaying the story in its archived form does not constitute a republication of the story.
SALT LAKE CITY — The Church of Jesus Christ of Latter-day Saints announced the completion of its new Missionary Training Center in Accra, Ghana, and released photos of the facility Monday.
The new structure — located next to the church's Accra Ghana Temple — replaces the original Ghana MTC built in 2002 in the town of Tema. That MTC could house only 90 missionaries. The new MTC can accommodate 320 missionaries with room to add 500 more if needed, according to a news release from MormonNewsroom. org.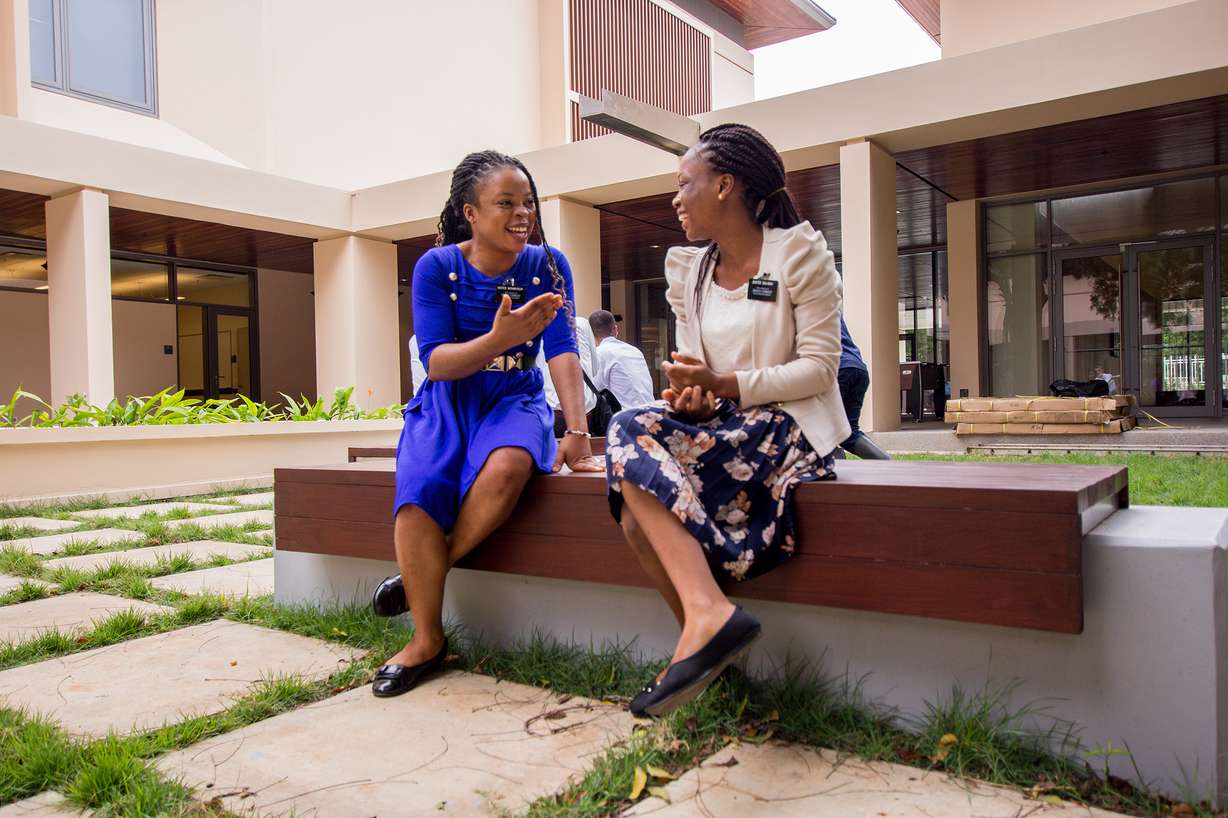 The MTC includes four structures: a training building, a multipurpose building, a residential building and a kitchen and dining hall. It shares the same design features of the newly opened MTC in Provo, Utah, such as the artwork, color scheme and architectural design.
It was designed with many windows and open spaces.
"These principles are intended to really invite natural light into the spaces," said Kelly Mills, administrative director of MTCs. "In the middle of all that is this beautiful protected courtyard space that's protected from the sounds of the street, and it's just a beautiful outdoor space where missionaries can contemplate and study and be in God's creations."
The same design principles will be used in future MTC projects.
This is one of 15 MTCs, with others located in Argentina, Brazil, Chile, Colombia, Dominican Republic, England, Guatemala, Mexico, New Zealand, Peru, Philippines, South Africa, Spain and Provo, Utah.
Church and government leaders recently toured the Ghana facility.
"As we walked through the halls and went into the classrooms, we sense already a real profound spirit that comes from those that have planned and built it," said Elder Dale G. Renlund, an LDS apostle, after touring the facility. "It will be a phenomenal place for missionaries to learn about the Savior and to learn how to share His gospel."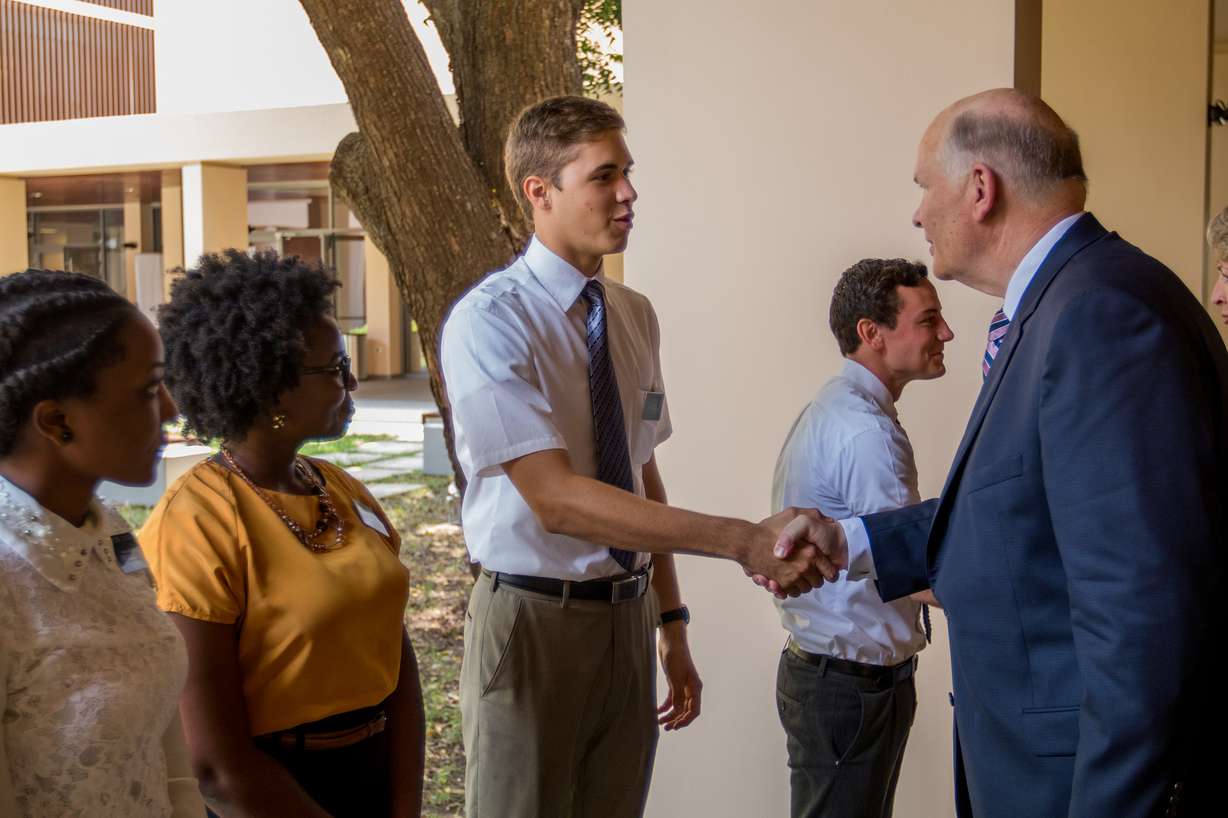 "The architecture, the landscaping, the organization — everything is done orderly," said Adjei Sowah, the mayor of Accra. "And once you walk in, you know that you walked into a very disciplined and spiritually filled place that will guide you throughout your tour."
Nene Sakite II, the paramount chief of Manya Krobo, said, "When you get young men and women coming around here, for the teachings, … by the time they leave here, their experience will be certainly good, because of the environment."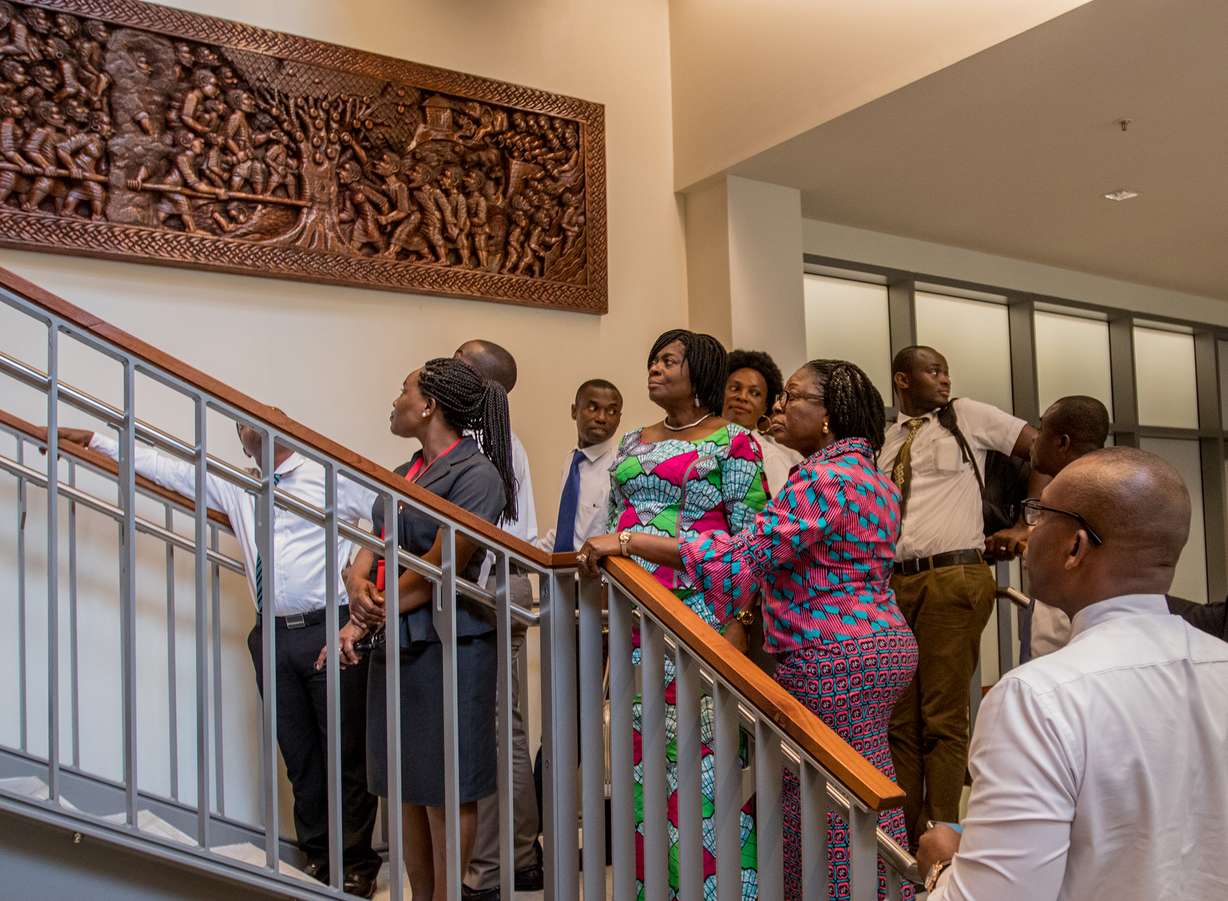 The public is welcome to tour the new facility through Aug. 12. Tours run from 9 a.m. to 4 p.m. and tickets are not required. The building will be dedicated Oct. 24, according to Mormon Newsroom.
If you can't make it to the #Ghana MTC open house, watch video highlights of the new building right here: pic.twitter.com/UqPsI1yji7

— Mormon Newsroom (@MormonNewsroom) August 8, 2017
Editor's note: The content of the article was taken from a press release sent out by Mormon Newsroom. This is not information gathered by KSL.com reporters.
×
Photos
Related Stories