Estimated read time: 3-4 minutes
This archived news story is available only for your personal, non-commercial use. Information in the story may be outdated or superseded by additional information. Reading or replaying the story in its archived form does not constitute a republication of the story.
MURRAY — Nathan Christensen said he feels "very lucky and fortunate to be alive," after he was involved in a serious motorcycle accident two years ago.
Christensen, 39, of Murray, was riding down Auto Mall Drive when a driver made an illegal U-turn in front of him, causing him to crash into her car, which launched him off his motorcycle and landed him 30 feet away.
After sustaining six broken ribs, a broken shoulder blade, a broken collarbone, a punctured lung, a concussion and other injuries, he said he was shocked when the staff at Intermountain Medical Center told him he would live, and he attributes his survival to the protective gear he was wearing.
"The trauma surgeon afterward told me that had it not been for my gear, they wouldn't have been able to save me at the scene," he said, mentioning the full helmet, riding jacket, long pants and sturdy shoes he was wearing.
His scraped-up helmet and ripped riding jacket were on display Wednesday at a news conference discussing motorcycle safety.
Christensen, along with Dr. Dave Morris, an Intermountain Medical Center trauma surgeon, and Marques Varela, motorcycle safety program manager at the Utah Department of Public Safety, shared statistics and cautions about riding motorcycles.
According to the department, 19 motorcyclists have died on Utah roads so far in 2017, and 12 of them were not wearing helmets. Similarly, in 2016, 20 of the 41 motorcyclists involved in fatal accidents were not wearing helmets.
Morris said he hopes to emphasize that the medical community does not advise against riding motorcycles, rather it strongly encourages riders to wear helmets, long pants, sturdy shoes and durable jackets.
"We're not trying to say don't ride motorcycles, we're just saying to prepare for the worst," he said.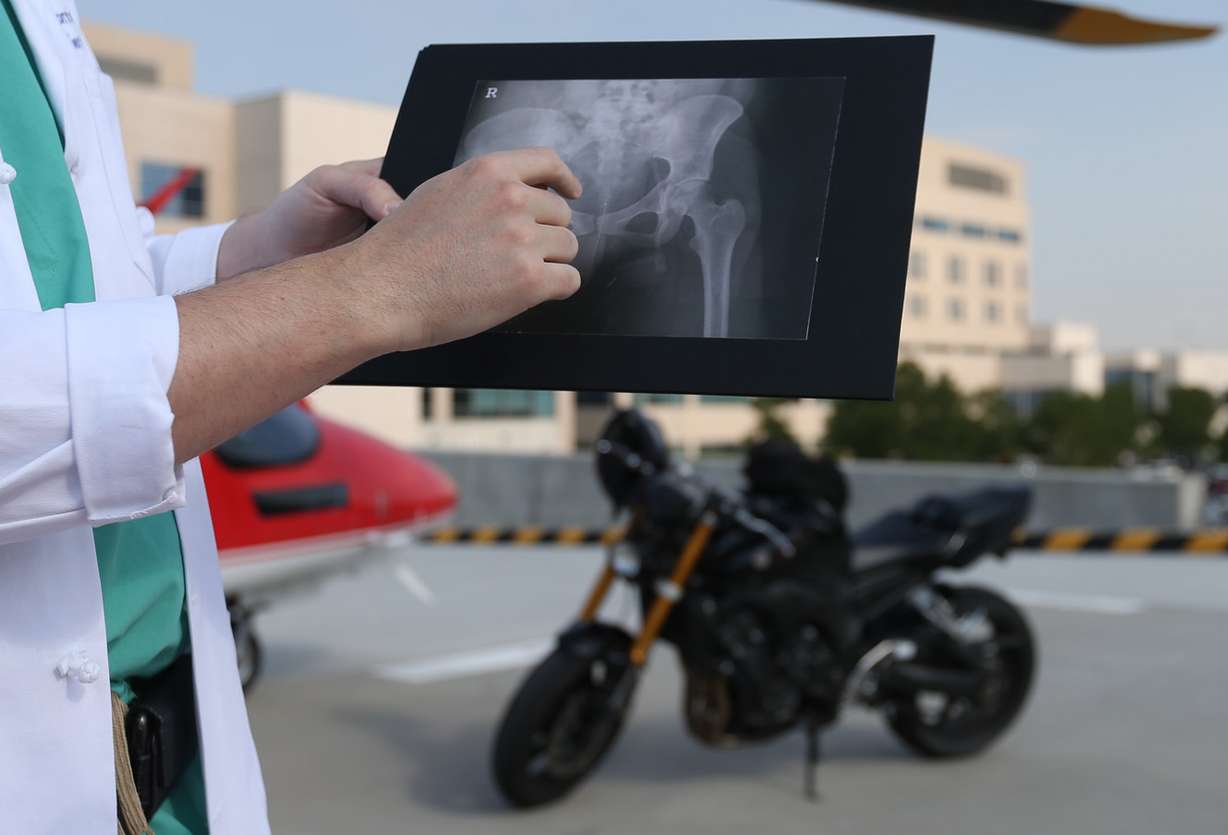 Morris added that he often sees motorcyclists who believe they're skilled enough to not wear protective gear. But the problem with that line of thinking, he said, is "you can't control what the other driver is doing."
Because of this, he said, motorcycle accidents are bound to happen. "What we're really trying to emphasize is that the difference between life and death is often a good helmet."
Kent Harrison, a 14-year Life Flight pilot who has been at Intermountain Health Care for three years, said the most important piece of safety apparel is a helmet, which he encourages motorcyclists to wear no matter how far or how fast they're traveling.
---
We're not trying to say don't ride motorcycles, we're just saying to prepare for the worst.
–Dr. Dave Morris, Intermountain Medical Center
---
"There's definitely, definitely more injuries without the helmet," he said. "The results of the accident are greatly reduced by wearing a helmet."
Harrison said the next most important apparel is a sturdy pair of shoes, an abrasion-resistant jacket and sturdy, long pants.
"There's a lot of people that fall over and slide, and just the sliding alone scraped off enough skin that they have to go to the ER," he said. "We all know that riding motorcycles is inherently dangerous anyway, but if you want to mitigate that risk, have those safety things."
Taylor Brody, marketing director of Harrison EuroSports, a Sandy motorcycle shop, emphasized the importance of riding a properly equipped motorcycle.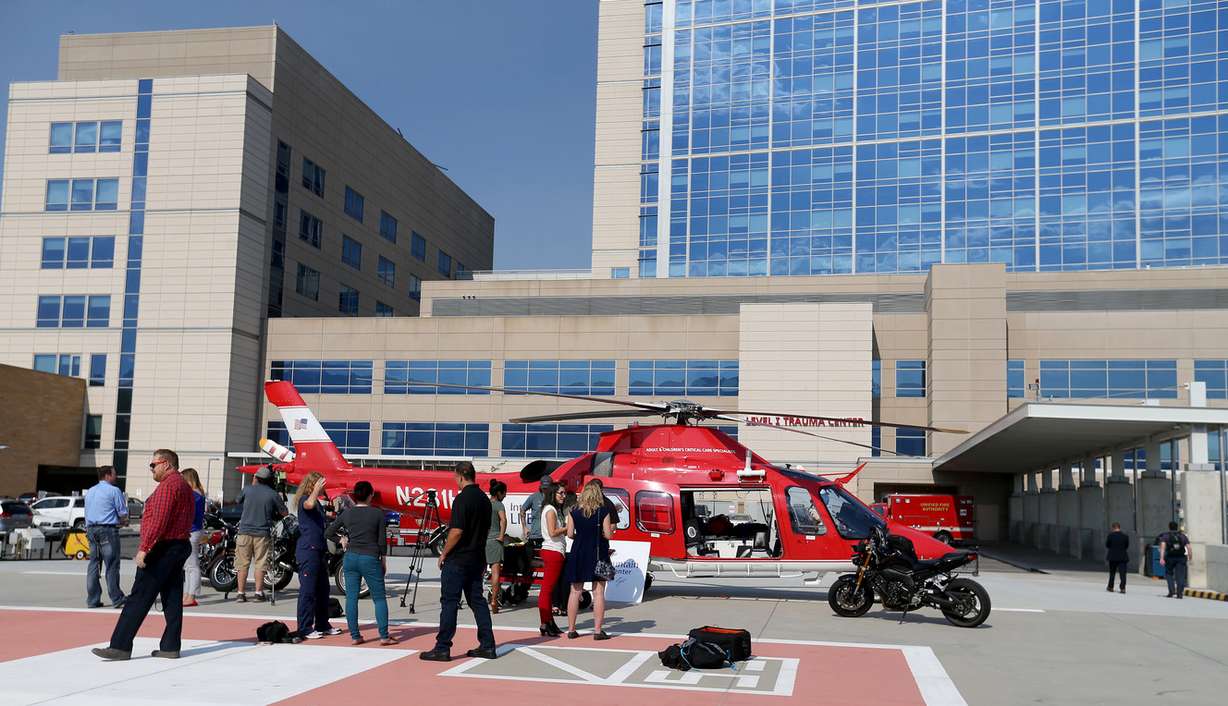 All motorcycle riders, he said, should make sure their bike has anti-lock brakes to prevent from sliding if the rider needs to slam on their brakes, traction trills so "if it starts to rain, you won't slide out your back tire," bright LED lights and bright reflectors to keep the rider safe in the dark.
"It's super important to have a proper motorcycle," he said. "We want everyone to be safe."
Harrison believes he has seen an increase in riders wearing protective gear.
"We're seeing a lot more protective vests and a lot more protective pants, so people are getting the message, but it's slow," he said.
×
Photos
Most recent Utah stories