Estimated read time: 7-8 minutes
This archived news story is available only for your personal, non-commercial use. Information in the story may be outdated or superseded by additional information. Reading or replaying the story in its archived form does not constitute a republication of the story.
SANDY — In April, Jefferson Savarino was playing professional fútbol in his native Venezuela, a country in turmoil. Four months later, he was starting for a squad in a foreign country, facing off against one of the biggest clubs in the history of the sport.
Savarino, who does not speak English, is getting accustomed to a new country, culture, language and team.
He relies on his faith, his family's support, and his belief that his future and his homeland's future is in the hand's of a higher power.
Welcome to Utah
On May 9, Real Salt Lake announced the loan-signing of Savarino. Prior to arriving at RSL, Savarino scored 22 goals and 12 assists in 48 matches for Zulia FC in Venezuela's Primera Division. Upon his arrival, RSL head coach Mike Petke said the club is "looking at the long-term prospect of a young kid who is doing very well right now and we hope and expect him to make the next step."
Savarino was born in Maracaibo, Venezuela, and has been playing first-division soccer since 2013. Joining Real Salt Lake is another step in the 20-year-old's development, and he said he's glad to be a part of the team.
"I feel real good, happy," he said. "I'm adjusting as fast as I can with the help of my teammates."
Savarino said he likes Utah and Salt Lake City, and hopes to explore more of the city as time goes by.
"It's a lovely city, a beautiful city," he said. "I haven't been able to enjoy it as much as I'd like to perhaps due to matches. But I'm sure I'll have time to enjoy it."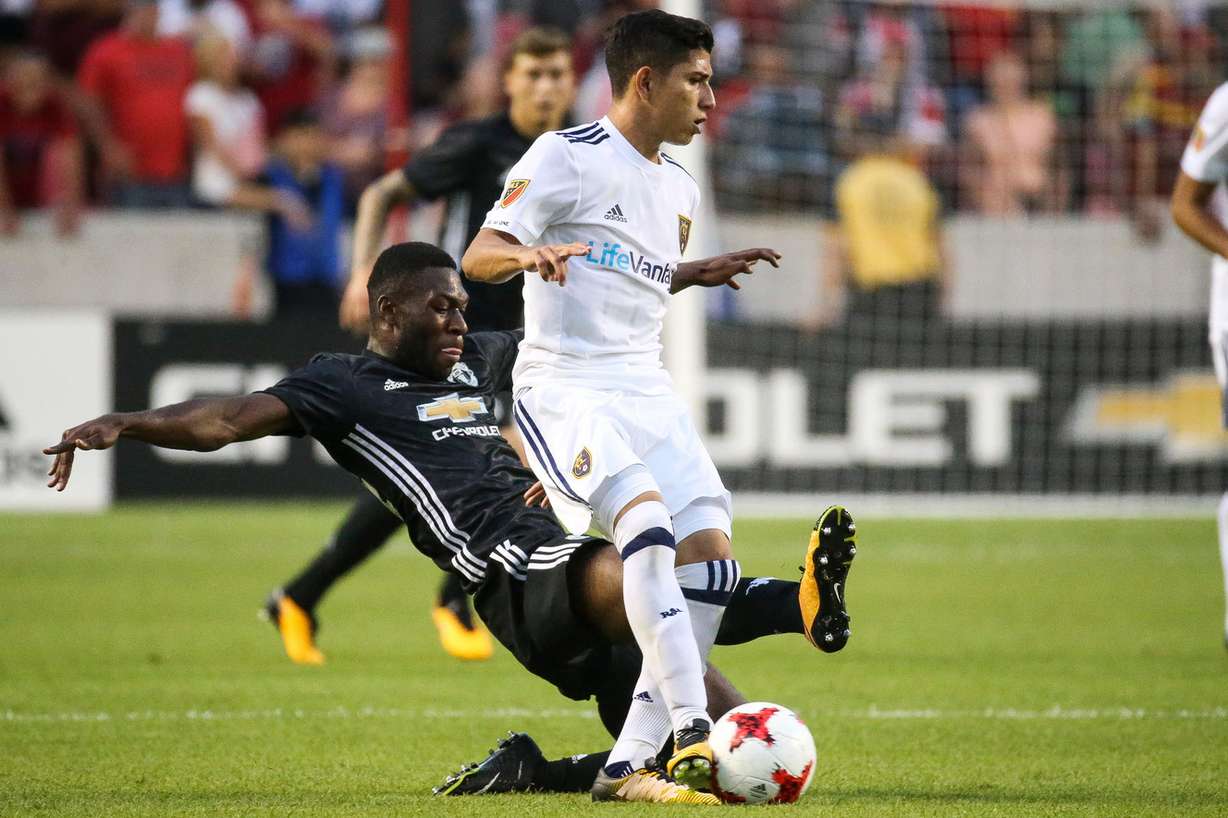 Culture shock is something many foreigners experience when either visiting or relocating to a new country. For Savarino, he said he hasn't had too much of that in America.
"Nothing surprises me," he said smiling.
Savarino is adjusting to a new country, language and league, and said his Real Salt Lake teammates have been a big help in making him feel more comfortable.
"My teammates have helped me a lot adjusting to the team, both those who speak and don't speak Spanish," Savarino said. "I communicate well with them. I don't have a lot experience in soccer; I'm only 20 years old. But I have played in many matches as a professional and that experience has helped me adjust better on the pitch."
When asked what differences he has noticed between Major League Soccer and the Venezuelan first division, Savarino said it's the speed and strength.
"Over here, the league is stronger, quicker," he said. "You can notice it in the physical more than the speed. Little by little, I'll get accustomed to the league and adjust better to it."
Leaving Venezuela amid national turmoil
When Hugo Chavez was elected president of Venezuela in 1998, many Venezuelans thought he'd bring a needed change to the country. But Chavez and his "Revolución Bolivariana," named after the country's most famous and important military leader, Simon Bolivar, was not the change many citizens previously desired. For over a decade, Chavez and his revolution brought inflation, economic crisis and political turmoil, and allegedly imprisoned many political opponents.
After Chavez's death in 2013, Nicolas Maduro, then vice president, took over and has been in power ever since. Maduro continued Chavez's policies, and hard times continue to plague the country.
Amid all of the turmoil in his homeland, Savarino had to make arguably the toughest decision of his young life: leave his wife, family, friends and Venezuela for an opportunity in the United States.
"I came here to the United States because God gave me the opportunity to come here," he said. "I didn't do it — to leave Venezuela — because I was a coward to leave, because if it were up to me, I'd be there facing everything every other citizen is facing right now. It was an opportunity that God gave me, and I came here to take advantage of it."
Since Savarino has been in America, the crisis in Venezuela has only worsened.
On Sunday, a special election was held in Venezuela to vote on a new constituent assembly that will be able to rewrite the country's constitution, giving Maduro the ability to override any other branch of the Venezuelan government.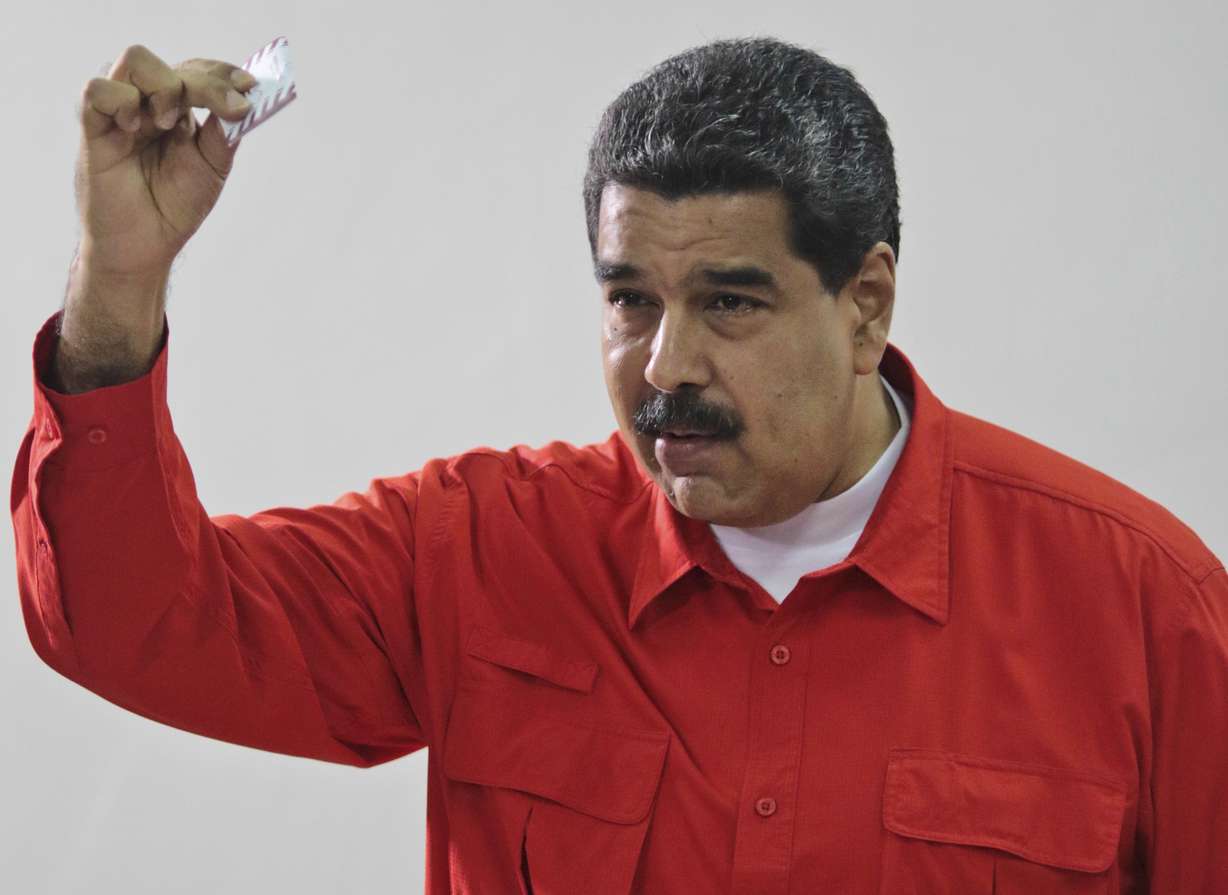 On Monday, the Trump administration slapped financial sanctions on Maduro, freezing any assets he may have in U.S. jurisdictions and barring Americans from doing business with him. To add to the Venezuelan crisis, government opposition leaders, Leopoldo Lopez and Antonio Ledezma, were removed from their homes in the middle of the night on Monday and taken to military prison, accused of violating the terms of their house arrest.
"I know God is in control"
Jefferson Savarino is a man of faith and believes his homeland's future is in the hands of a higher power.
"I know God is in control of Venezuela and everything will change," he said.
Savarino said his family informs him on what is happening in Venezuela when they speak over the phone. Savarino said the faith he shares with his family continues to give them hope for their country.
"We talk about it calmly," he said. "Personally, I'm a Christian and I believe that God has the power to change all things, to change our country. My family is also Christian and they believe God can make a miracle happen."
With political and social turmoil, financial crisis, protests and deaths on the streets of many Venezuelan cities, Savarino can't help but think of his wife, family and his country's citizens on a daily basis. But for Savarino, the pitch becomes his escape — to not think about the worries he may have — and simply focus on helping his team win.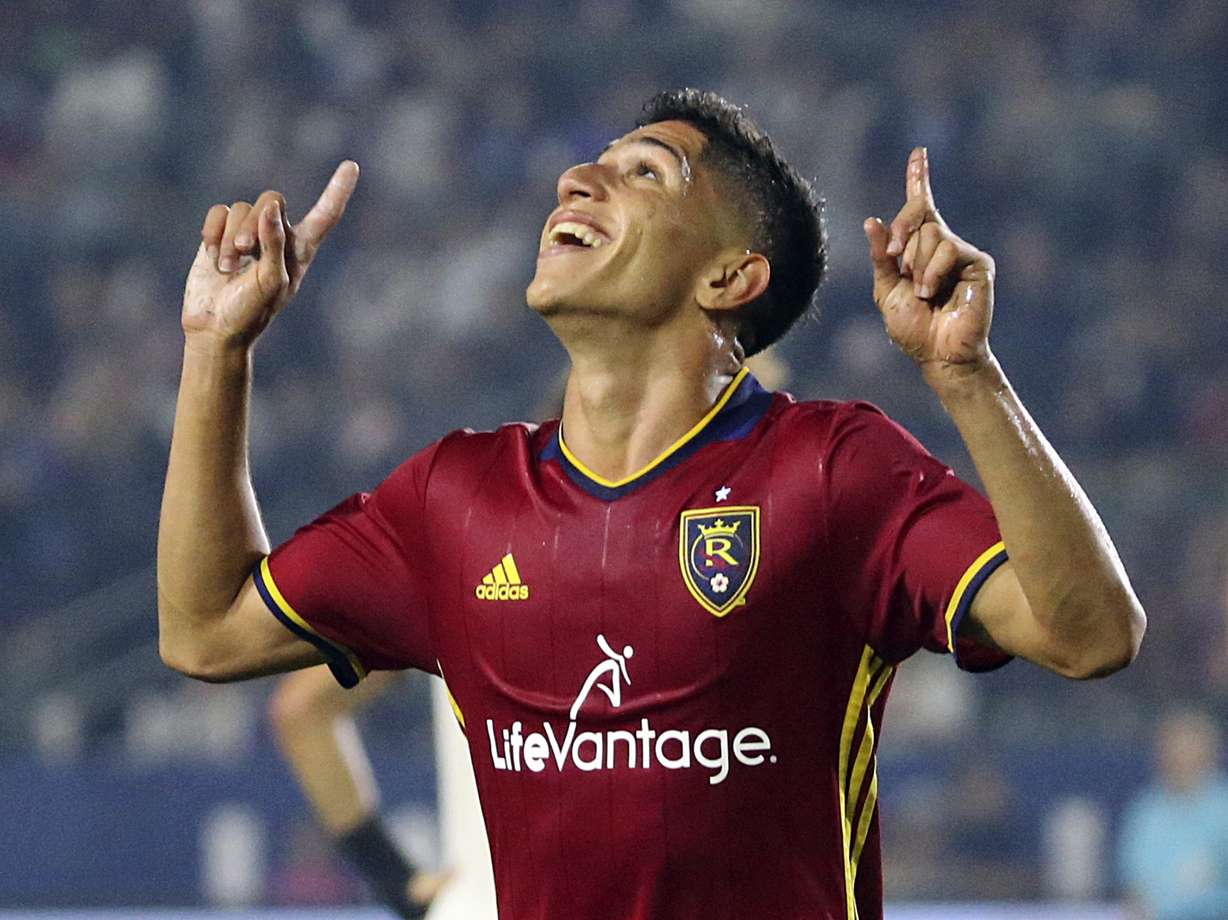 "On the topic of my country, I leave it all in God's hands," he said. "On the pitch, I never think of those things. I don't think of my family. I don't think of my wife. I don't think of anyone. I simply focus on what I have to do inside the pitch. After the match, yes, of course I do miss my family, my wife, all my loved ones."
---
"I know God is in control of Venezuela and everything will change." - Jefferson Savarino
---
Venezuela is never too far from Savarino's thoughts, and that also includes playing for the national team. He's been called up once to the senior team, playing against the United States in a friendly at Rio Tinto Stadium, and despite being more than willing to represent Venezuela on the pitch, Savarino says he knows he must remain patient until being called up to "La Vinotino" once again.
"I think a player always wants to be on their national team — is always available to play on their national team," he said. "When you get called up, you always have to take advantage of it."
Savarino measures success and looks to the future
Against Manchester United on July 17, Savarino arguably put on the best performance by any RSL player, dishing out an assist, showing great speed and not displaying any intimidation against one of the world's biggest clubs. For Savarino, playing against United was not necessarily a dream come true, but more of a moment he'll use to help him become a better player.
"Of course any player wants to play in those kinds of matches," he said. "The 30 minutes I played I took advantage of it. It was a great experience. I take it as an experience for my career and with it, one continues to learn."
---
"I came here to the United States because God gave me the opportunity to come here. I didn't do it — to leave Venezuela — because I was a coward to leave, because if it were up to me, I'd be there facing everything every other citizen is facing right now." - Jefferson Savarino
---
When asked how he measures success at Real Salt Lake, Savarino said he doesn't believe in measuring success via goals scored or assists. He just concentrates on working hard every day, something Savarino has done since his childhood days in Venezuela and continues in America.
"I haven't achieved success here yet," he said. "I'm someone who focuses on the day-to-day work and gives my best every match."
It may be overwhelming, but for Jefferson Savarino, he takes all of the potential stresses in his life — the political situation of his Venezuela, missing home and missing his family — one day at a time with help of faith, family and hard work.
×
Photos
Most recent Utah stories