Estimated read time: 4-5 minutes
This archived news story is available only for your personal, non-commercial use. Information in the story may be outdated or superseded by additional information. Reading or replaying the story in its archived form does not constitute a republication of the story.
GOSHEN — For the past two years some residents in a small Utah County town have been stuck with dangerous drinking water, and it seems there's no end in sight.
Five residents in the town of Goshen were issued a boil-water advisory on July 28, 2015. Since then, nothing has changed.
"Out of sight, out of mind," resident Richard Wolf said. "They don't care about us up here or they'd had something done quicker."
For the majority of the townspeople, the tap water is perfectly fine. But for Wolf and his neighbors, up the 'hill' toward Goshen Canyon, their water is contaminated and has been for 24 months.
The spring that supplies drinking water to the town was considered "unacceptable for human use" in 2015 after water samples returned to the Department of Environmental Quality tested positive for E. coli and other bacteria. The DEQ then issued a mandatory boil-water advisory on July 28 of the same year, alerting residents the boil order may be in effect for months.
"What can we do other than boil the water and keep doing what we're doing?" Wolf said.
According to Goshen Mayor Fred Jensen, the five households living under the boil order "ought to be happy they've got water at all."
In an interview with Jensen on July 19, KSL asked when the water situation is going to be fixed. "If I knew that, I'd be in heaven now, wouldn't I?" the mayor said.
Jensen, blamed the state officials for the delay, saying, "If the state is mad at what I say to you, that will be a delay."
He also blamed the media: "Every time someone brings in the media that puts us off."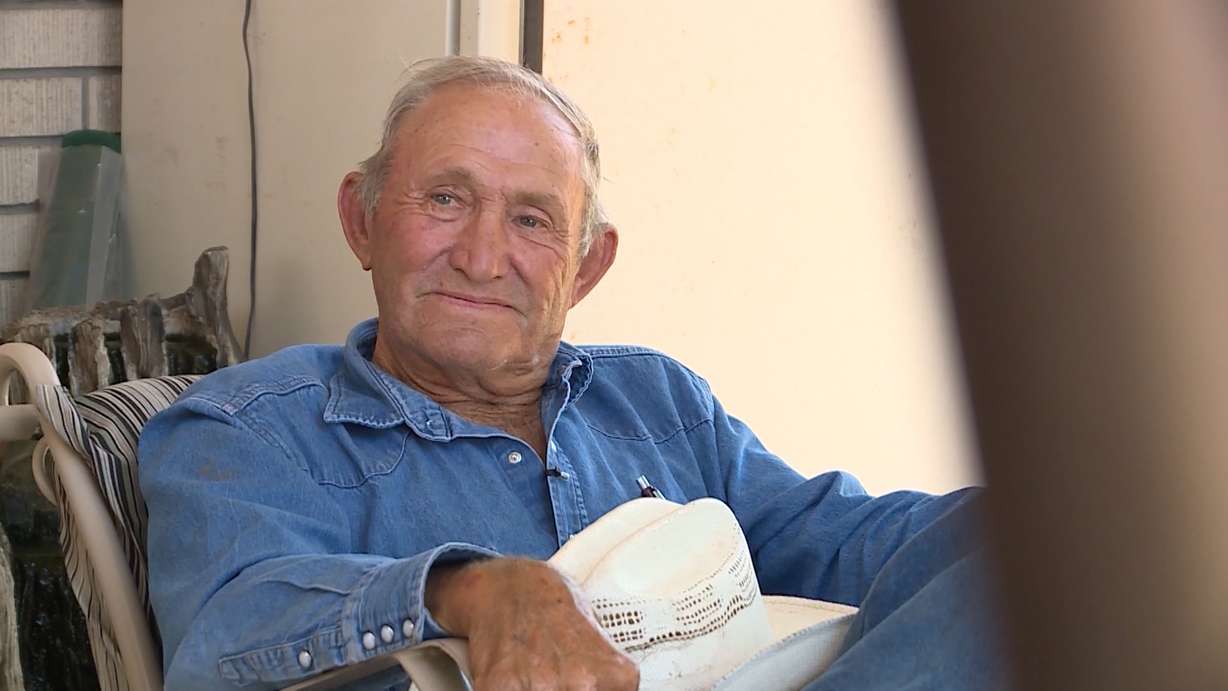 Jensen even blamed the residents who are living under the boil order. "The people themselves are causing the delay, a lot of it," he said. "We do not have to supply the drinking water up there at all. By law, we don't have to supply them with it."
"The water is clean and fit to use if they boil it," Jensen added. "We don't have to furnish them water. We're doing it to be good."
However, officials at Utah's Department of Environmental Quality sees things much differently.
"Our perception is those homes are customers of Goshen and they deserve clean drinking water," said Maria Owens, with DEQ's Division of Drinking Water. "It's detrimental to their well-being to have to be on a boil order for that long."
Since 2015, water samples from the spring above Wolf's home have sporadically come back contaminated. Tests show traces of rat waste, fecal coliform and E. coli.
To fix that, Owens said one option is for Goshen officials to fund and install a water chlorination system at the spring source above the homes in question. However, DEQ records indicate it took Goshen officials nine months to submit an initial plan to the state — a plan that fell short and the spring still tested positive for E. coli.
In June 2016, a different plan was submitted that didn't work either. On July 21 of this year, two days after KSL's interview with Jensen, the state received a third plan from Goshen.
"They keep trying the cheapest way to resolve the problem, to be fiscally responsible to their residents, but it's not solving the problem," Owens said.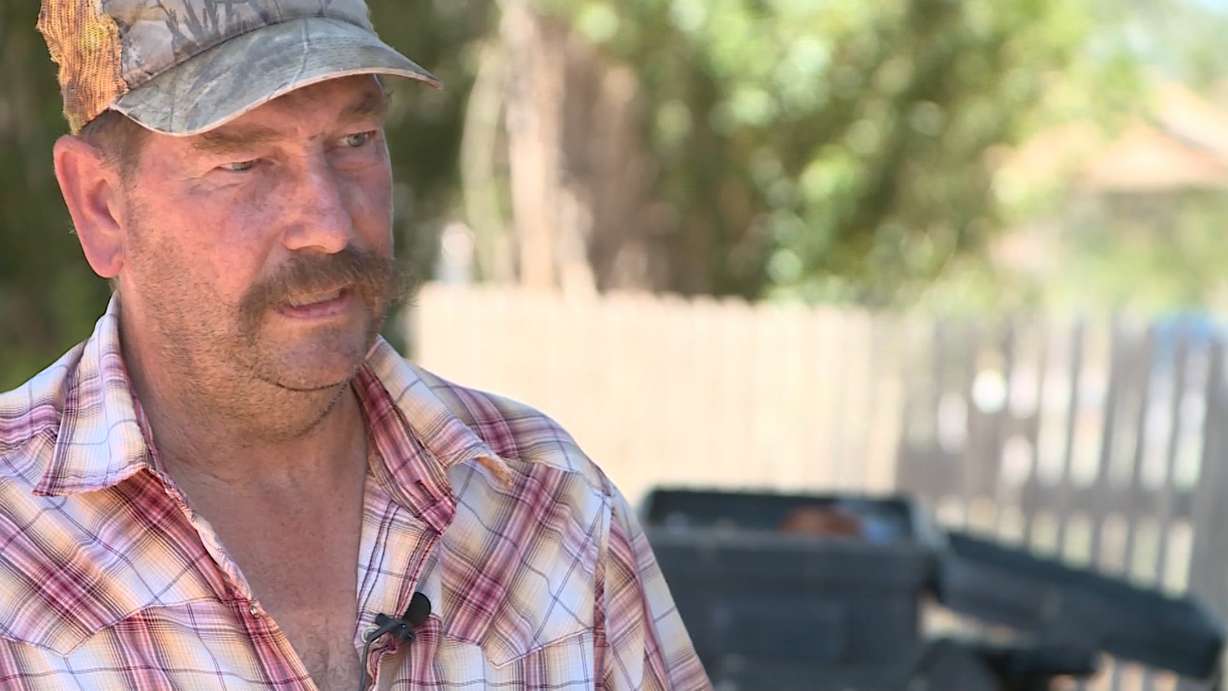 After 24 months, DEQ critics point to politics, penny-pinching and procrastination. Owens said Goshen officials need to move forward with a feasible fix.
"At this point, they have approval from us to proceed with their plans. They just actually need to proceed with their plans," Owens said.
KSL uncovered funding isn't really the problem. An award letter from the U.S. Department of Housing and Development dated March 19, 2015, indicates a grant in the amount of $125,000 was given the town of Goshen for "an infrastructure and water line upgrade" — four full months before the 2015 boil order was issued.
"We have got enough money to proceed with it, yes," Jensen said.
It was federal funding allocated to install a chlorination system. It's money the issuer of the grant, Mountainland Association of Governments, said has "not been used."
Asked about this, Jensen laughed as he said, "Chlorination is just a poison anyway."
In 2015, the Goshen Town Council voted to provide water to residents of the five households until the water war is resolved. However, the bottled-water supply was recently cut off.
"Because they've been mean to us," Jensen said. "Payback's a son of a bugger."
Meanwhile, residents like Wolf are still waiting for a fix.
"When one person can take into their own hands the lives of other families up here, that's not right," Wolf said.
Only July 26, 2017, the DEQ kicked back the plan Goshen officials submitted on July 21, citing they have some "comments that need to be addressed."
DEQ officials also explained they won't be able to collect good water samples until after 2018's spring runoff season, which means the boil order for the five households in Goshen likely isn't ending anytime soon.
However, late Monday night, Lt. Gov. Spencer Cox tweeted @KSL5TV saying he "heard this today and I'm looking into it."
×
Photos
Related stories