Estimated read time: 3-4 minutes
This archived news story is available only for your personal, non-commercial use. Information in the story may be outdated or superseded by additional information. Reading or replaying the story in its archived form does not constitute a republication of the story.
SALT LAKE CITY — For years, Salt Lake County and Salt Lake City leaders have discussed the best way to unite the various arts and cultural activities downtown.
Cue the creation of the Cultural Core Action Plan. In 2010, the city and county agreed to set aside sales tax revenue from the area bordered by South Temple, 400 South, 200 West and 200 East, including City Creek Center.
The money was to be used for marketing, branding and developing the "cultural core" in the downtown area. The hope was to bring the isolated arts events together into one grand downtown experience.
Now, after six years of planning and gradually collecting funding, Mayors Jackie Biskupski and Ben McAdams have announced that the joint project will be spearheaded by Downtown SLC Presents.
"We must ensure the arts and culture are promoted, protected and are accessible to all people," Biskupski, Salt Lake City's mayor, said at a news conference Monday.
Downtown SLC Presents is a subsidiary of Downtown SLC Alliance. The organization heads several signature projects, including the Downtown Art and Craft Market, the holiday-themed Jingle Bus and the EVE WinterFest.
"I'm so proud to be part of a community and work for an organization that values the arts and understands that it improves quality of life and brings a positive economic impact," said Kristen Beck, managing director of Downtown SLC Presents and Cultural Core executive director.
The first step, Beck said, is to hire an artistic director to lead the Cultural Core plan and leverage the downtown arts and culture in creative place-making.
"That holistic experience downtown, that's what we're looking for, and the creativity to build it," she said.
Since the Cultural Core was established in 2010, it has been accumulating funds and holding community conversations, said Lia Summers, senior adviser for arts and culture in the Salt Lake City Mayor's Office.
"It was a big undertaking to get all of those same people back together again to start talking about this initiative once again, and then grab the new people," Summers said. "What's really wonderful about Downtown SLC Presents is that group has been involved since the very beginning."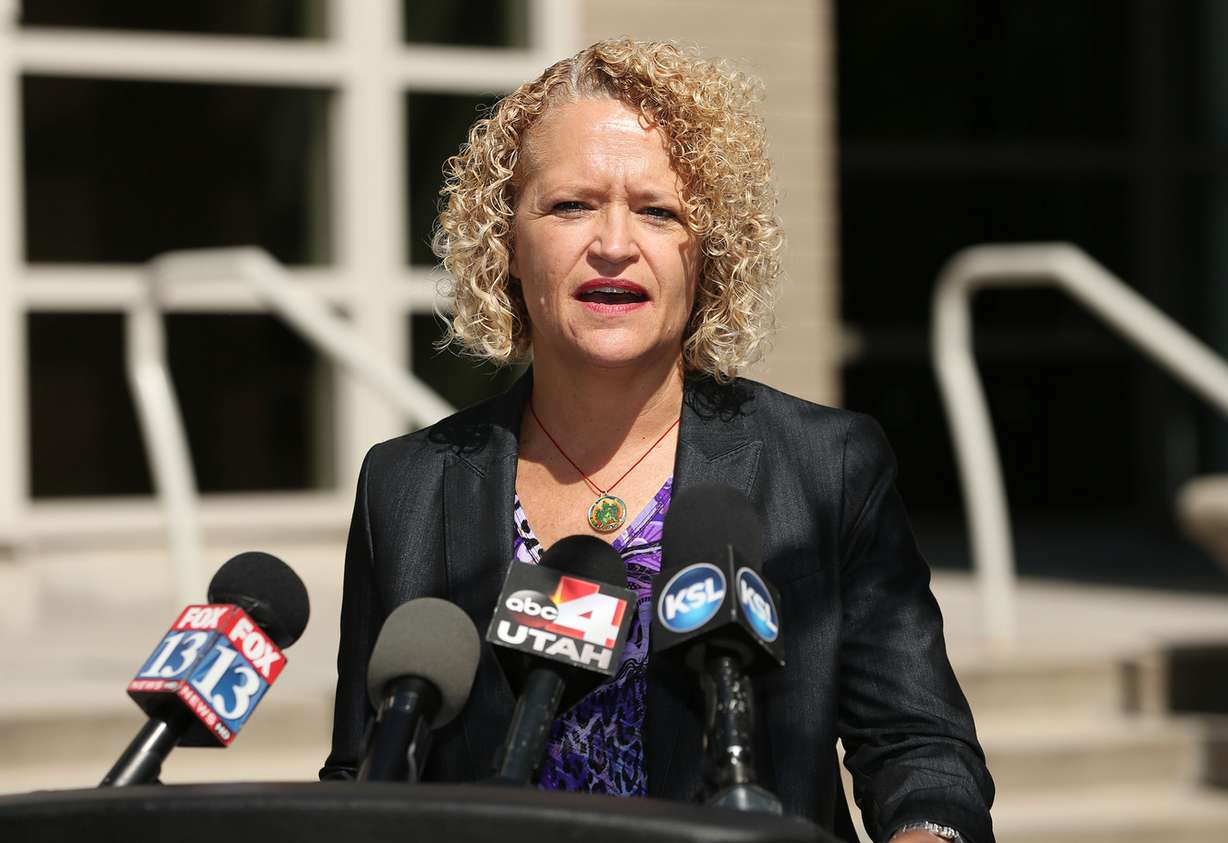 Downtown SLC Presents released an implementation plan on Monday. The plan includes several diverse projects the organization wants to launch during the Cultural Core plan's first year.
One project is a holiday arts and crafts market at Abravanel Hall. Another is an urban paint-by-numbers mural project.
Downtown SLC Presents also has the state's largest database of buskers, or street performers. The planned Busker Armada project will place street performers and local artists downtown for seemingly spontaneous entertainment.
"We don't want people to come to an oasis, to see a performance and then leave," said McAdams, mayor of Salt Lake County. "We want to activate the streetscape with public art on the streets and performances in some of our plazas."
In addition to bringing art venues together under a marketing plan, the Cultural Core project will increase public arts, revamp underutilized spaces and encourage community participation in the downtown area.
"It really is to enhance the downtown experience, to make it all connect, and to help these incredible world-class organizations not just be silos, but be part of a fabric of arts and culture," McAdams said.
"People come and experience the downtown, experience the cultural core and the arts, and we better blend the suburban with the urban as a destination in downtown Salt Lake City," he said.
×
Photos
Most recent Utah stories