Estimated read time: 3-4 minutes
This archived news story is available only for your personal, non-commercial use. Information in the story may be outdated or superseded by additional information. Reading or replaying the story in its archived form does not constitute a republication of the story.
SALT LAKE CITY — Here are 10 stories you may have missed this weekend. As always, click on the headline to read the full story.
1. Utah protestors gather to support embattled Venezuela
With tears, chants and songs, about 100 protesters gathered on the steps of the state Capitol Sunday, joining a nationwide chorus in support of Venezuela citizens and their protests against their government.
2. Search continues for missing American Fork man
Hundreds of people — friends, family members, police officers and other volunteers — continued searching the streets Saturday for Paul Heiner Swenson, 30, of American Fork.
Police say Swenson may have been experiencing a medical or other condition when he left home in a family vehicle about 3 p.m. Thursday, bound for an appointment in Salt Lake County.
3. Woman carjacked at gunpoint in Layton
Police are searching for a man who allegedly stole a woman's vehicle at gunpoint Saturday evening. The woman told police she was approached by a man displaying a handgun as she was leaving a conference at Davis Conference Center, 800 Heritage Park Blvd.
The gunman made her drive to a bank and withdraw money from her account. The gunman then had her drive to a nearby neighborhood, get out, and stole her car.
4. Valley Fair food court employee stabbed while handing out samples
A food court employee is in critical condition after he was stabbed repeatedly while he handed out food samples to mall-goers Saturday evening.
Responding officers learned a food court employee, who was outside offering samples to customers entering the mall, was approached by three individuals who stabbed him approximately nine times in the back. The victim was taken to IMC in critical but stable condition.
5. Elizabeth Smart finally ready for a movie to tell her story
Elizabeth Smart said it required years for her to participate in a movie about her kidnapping ordeal.
Smart said Friday that she couldn't have done so immediately after her abduction from her Salt Lake City home in 2002 at age 14. She was rescued nine months later, and said Friday she was eager to "run away" from the experience.
Sports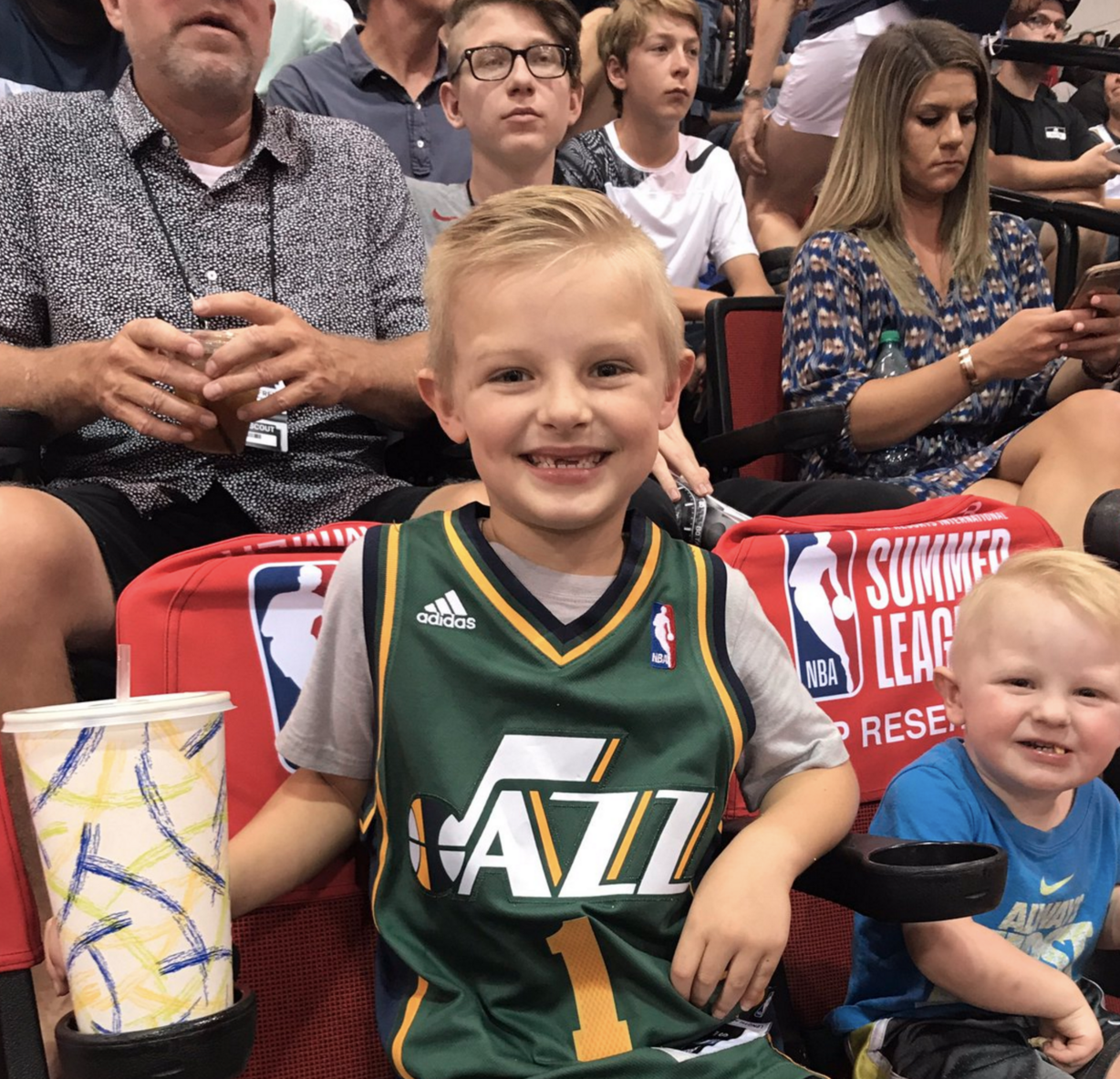 1. Legendary Jazz guard JP Gibson's cancer is back; Utah shows incredible support
Remember JP Gibson, the 5-year-old baller who signed a one-night contract with the Utah Jazz as he begun his battle with acute lymphoblastic leukemia?
2. CFB preview: Utes consistent in Pac-12, but looking to take next step
Expectations are high as the University of Utah was picked to finish second in the Pac-12 South behind Southern California at the league's annual media days in Hollywood.
3. BYU passing game showing strides in 2nd day of fall camp
By the end of the 2016 season, Jonah Trinnaman has confidence in the prediction by offensive coordinator Ty Detmer that several of the Cougar wide outs "will be household names."
4. Real Salt Lake draws Columbus 2-2 with Petke suspended
Two goals in the first eight minutes of the second half weren't enough to give Real Salt Lake a home win Friday without its head coach.
5. Former Bees pitcher Scribner earns victory in Angels debut
Former Salt Lake Bees pitcher Troy Scribner's major league debut was already done by the time the nerves set in. When they did, it was because his first shot at a victory was on the line.
×
Most recent Utah stories