Estimated read time: 5-6 minutes
This archived news story is available only for your personal, non-commercial use. Information in the story may be outdated or superseded by additional information. Reading or replaying the story in its archived form does not constitute a republication of the story.
SALT LAKE CITY — Mickey Ibarra's improbable journey from foster care in Utah to working at the White House is a lesson in dreaming big, the Latino leader and author told attendees of Latino Leaders Network luncheon Thursday at Grand America.
"Only in America could a Mexican kid from Salt Lake City, Utah, who grew up in Utah foster care end up being a witness to history, working alongside the president of the United States," Ibarra said.
Ibarra, a government official, author and advocate for the nation's Latino community, said it wasn't until later in life that he had the emotional wherewithal to share his story.
He said he was inspired by former President Bill Clinton, who had introduced himself to the nation via a video that told his personal story, which started in Hope, Arkansas.
After Clinton was elected president in 1992, Ibarra served as an assistant to the president and later, White House Intergovernmental Affairs director.
"My experience at 1600 Pennsylvania Avenue for nearly four years observing reactions to President Clinton's story triggered my desire to help others by sharing mine," Ibarra said.
"Our stories are powerful and need to be told. When we do, it gives others confidence, motivation, inspiration and hope that they, too, can succeed," he said.
Ibarra's latest book, which was released last week, "Latino Leaders Speak: Personal Stories of Struggle and Triumph," features 33 keynote addresses delivered at the Latino Leaders Luncheon Series by leaders from a wide variety of occupations, including government, sports, entertainment, education, journalism and other fields.
Ibarra's personal story starts, in part, in Oaxaca, Mexico, the home of his father, a Zapotec Indian.
He came to the United States in 1945 under the Bracero Program, a federal initiative that brought millions of Mexican guest workers into the country primarily as agricultural laborers.
"His first job was picking fruit in Spanish Fork, Utah. He eventually left the fields and landed a job at Kennecott Copper Mine working on the demolition crew, which was a union job," Ibarra said.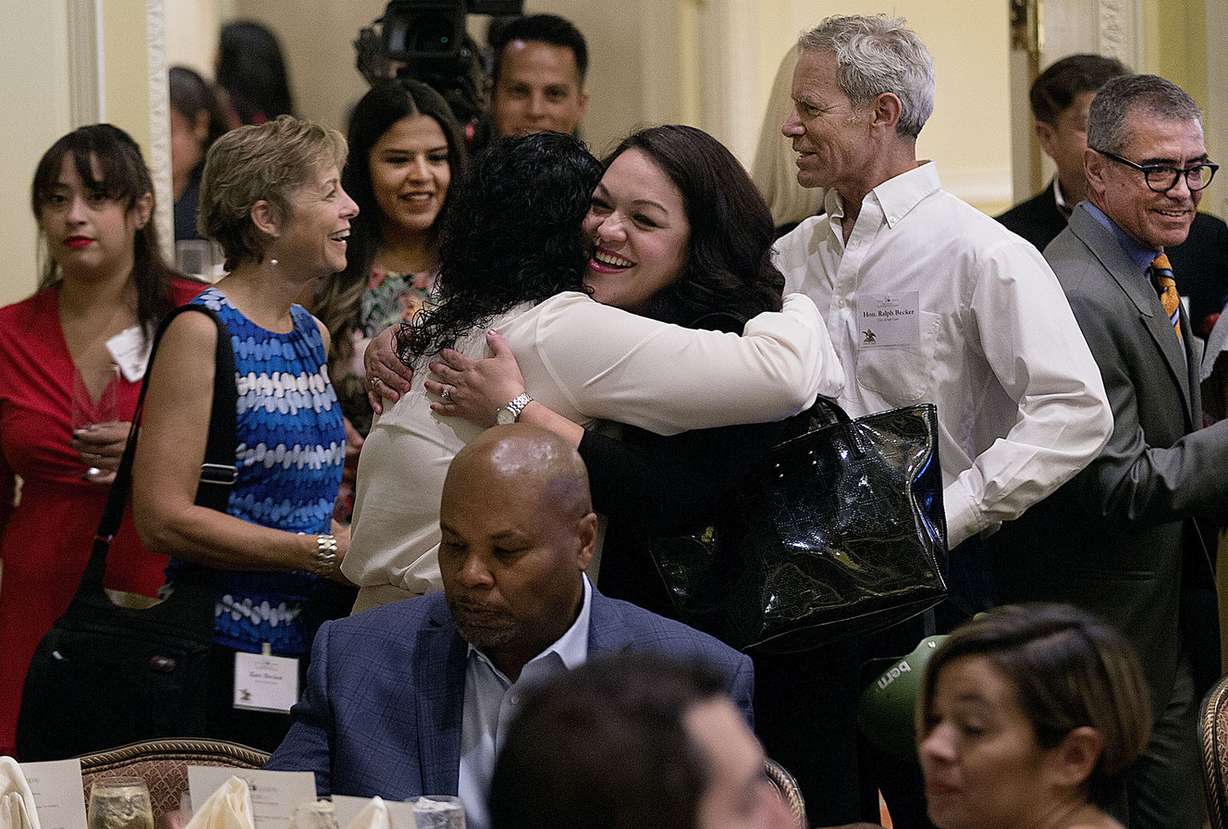 He met and later wed a woman who was "much younger, white and Mormon," Ibarra said.
"In the early 1950s in Salt Lake City, that was not a socially acceptable thing to do," he said.
By the time Ibarra was 2 years old, "the predictable happened. My parents divorced and soon after, my mother, who was 18 years old, relinquished custody of my younger brother David and me to the Children's Service Society of Utah. We were placed together in foster care," he said.
To hear David Ibarra tell it, it was Mickey Ibarra's first role as an advocate, always sticking up for his kid brother.
While Mickey was a peacemaker and negotiator, his brother was withdrawn, shy and "so angry," Mickey Ibarra said.
The boys ended up in the care of a Provo couple, Cecil and Ila Smith. They took good care of the boys, but as mixed-race children, living in Utah County was difficult, particularly for David. He had darker skin than his brother and "was confronted with racism and discrimination frequently," Mickey Ibarra said.
Eventually, the boys had the opportunity to reconnect with their father, who had moved to Sacramento after attending beauty school and had opened his own business. Their foster parents discouraged the move because an earlier reunion with their father had failed after his second marriage ended and the boys landed back in foster care.
---
"If it happened to me, it can happen to you. Always remember to dream big."
---
Mickey Ibarra had his own reservations because he had just completed his freshman year at an elite private high school and was excelling in athletics.
"But in the end, I knew David wasn't going to make it in Utah," Mickey Ibarra said.
That was in August 1966. The boys boarded a bus and moved to Sacramento, mailing their belongings to their father's home.
Moving to California and reuniting with their father was a game-changer for both boys, Ibarra said.
"We had the opportunity to spend time with our father and learn from him. I've never been around a harder working man in my life or anyone who is more proud of his Mexican and Indian heritage," he said.
Both boys attended Luther Burbank High School in Sacramento. Mickey Ibarra was elected class president and chosen as the student most likely to succeed. His kid brother, who had overcome his shyness and felt more at ease in the diverse California community, was voted junior class president.
Mickey Ibarra returned to Utah for college, attending Brigham Young University on scholarship and once again living with the Smiths, who offered him free room and board.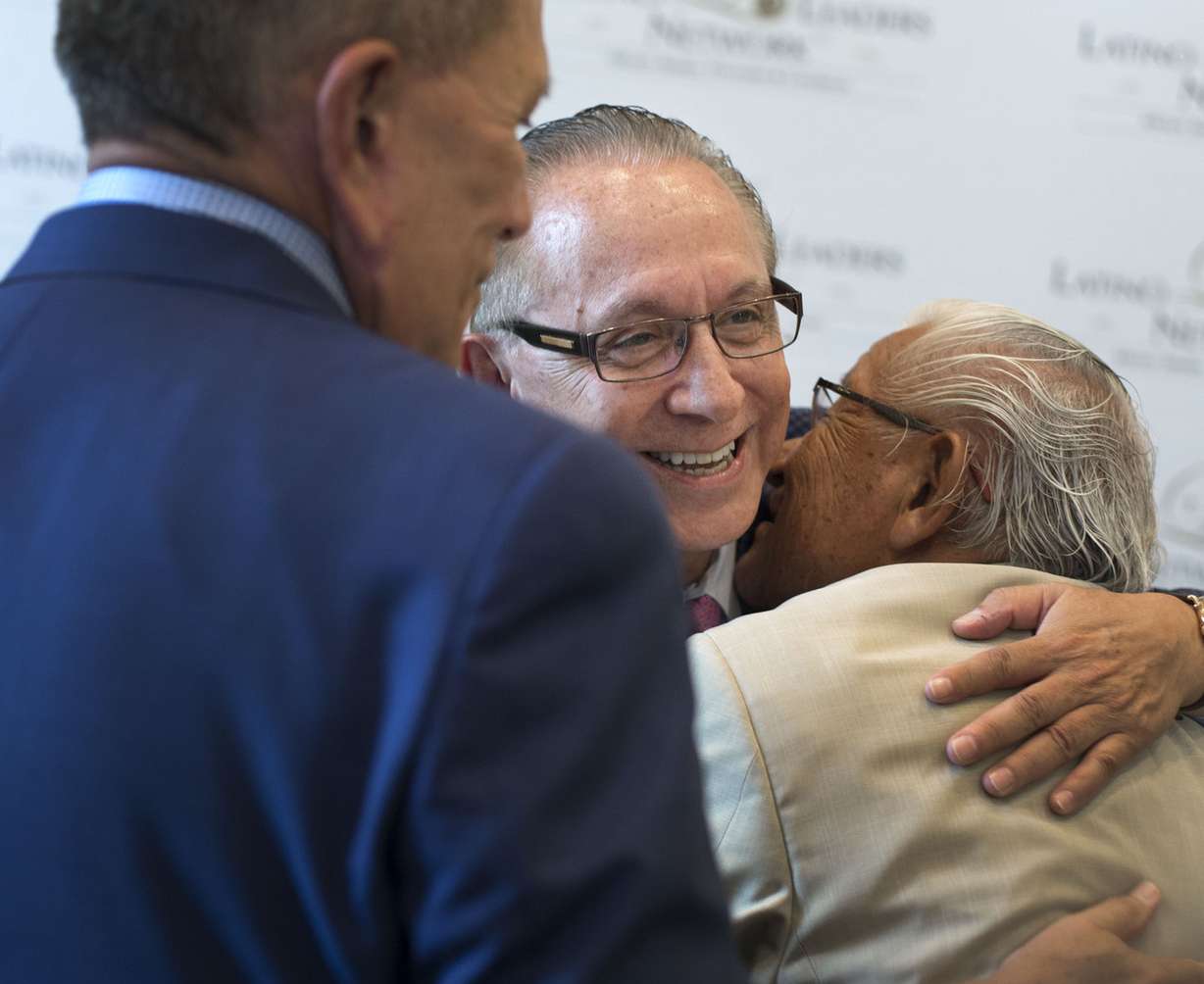 He earned a bachelor's degree in political science from BYU, and later, a master of education degree from the University of Utah.
He helped form the Nebo School District's alternative high school and taught special education at Hillcrest High School. He later worked for the National Educational Association, during which he lobbied and worked with the National Governors Association, the National Association of Counties and the U.S. Conference of Mayors.
Presently, he is president of the Ibarra Strategy Group, a government relations and public affairs firm in Washington, D.C., and is founder of the Latino Leaders Network.
The organization is dedicated to bringing leaders together to establish relationships, build unity, and share personal stories, a press release states.
Ibarra's latest book is a compilation of keynote speeches of Latino leaders who have addressed the network's luncheon, sharing their personal stories. Latino leaders from the nation, Utah state government and local communities attended Thursday's event.
The luncheon marked the first time that Ibarra shared his story in a public forum in his hometown.
"If it happened to me, it can happen to you. Always remember to dream big," he said.
×
Photos
Most recent Utah stories