Estimated read time: 7-8 minutes
This archived news story is available only for your personal, non-commercial use. Information in the story may be outdated or superseded by additional information. Reading or replaying the story in its archived form does not constitute a republication of the story.
WEST HAVEN, Weber County — Two weeks before they died in a tragic and shocking plane crash onto I-15, Layne Clarke and Perry Huffaker took an unplanned moment to share their love for their wives and children with a youth group from their church.
The two men were helping lead a pioneer trek for youths from their LDS Church congregations, reenacting part of the journey early members of the faith made to Utah pulling handcarts.
At one point, the teenage boys from the group were taken aside, waiting while the women and girls pulled the carts up a long hill in remembrance of pioneer women who had carried on alone after being widowed or separated from their husbands on the journey.
As they met at the top of the hill, Ben LaRose watched on in awe with his 14-year-old son as Clarke and Huffaker used the spontaneous, emotional moment to tell the youths of their admiration for their wives, Diana Clarke and Sarah Huffaker, and profess their committment to their faith.
It was not the first time LaRose said he had been inspired by the two families, and as he learned Wednesday of the loss of both couples, he realized he would always cherish the lessons he had learned from them.
"I honestly will never forget knowing any of them. They have been so impactful," LaRose said. "They're incredible people. They're obviously going to be so incredibly missed, and their void cannot be replaced."
Layne and Diana Clarke, ages 48 and 46, of Taylor, and Perry and Sarah Huffaker, ages 45 and 42, of West Haven, were killed when the Beech A36 Bonanza that Layne Clarke was flying plunged headlong into the median of I-15 moments after the plane took off. The two couples had planned to travel together to Island Park, Idaho.
The cause of the crash remains unknown.
The crash brought a flurry of frightened 911 calls and backed up traffic in both directions for hours. The Utah Department of Public Safety made crisis counseling available at the Weber County Building, 2380 Washington Blvd., throughout the afternoon Thursday for anyone in need.
LaRose remembered the Clarkes and the Huffakers on Thursday as unfailingly generous, deeply spiritual and committed to their children.
Both couples leave behind four children, he said, noting that the Clarkes currently have a daughter who is a month away from being married and a son serving a mission in Germany for The Church of Jesus Christ of Latter-day Saints.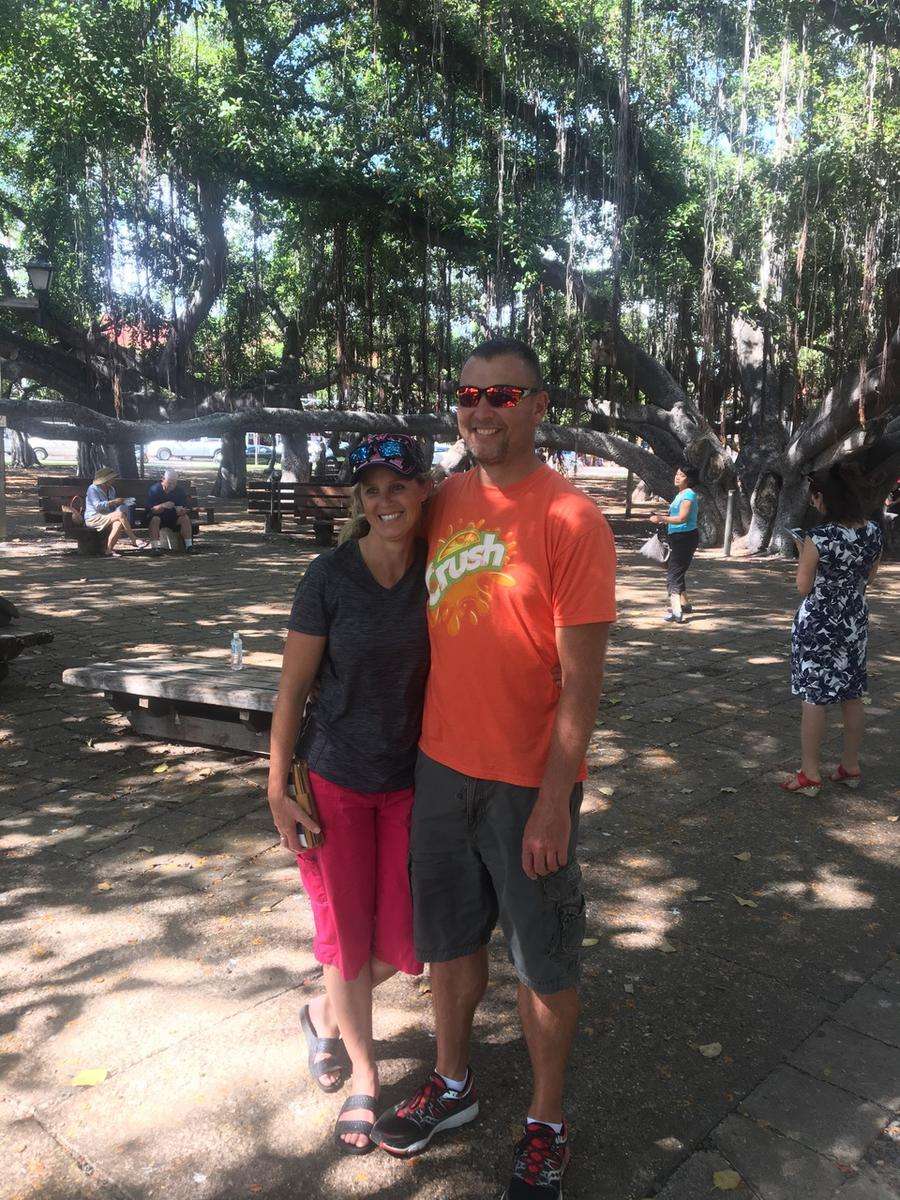 The Huffakers' two oldest children, a daughter and a son, are serving LDS Church missions in Australia and Florida. The youngest children in both families are teenagers and live at home.
Layne Clarke was the owner of Automotive and Industrial Supply, a paint supply company in West Haven, LaRose said, and the couple used the business' success to offer jobs to many people in their community, provide clothing for youths in their church and help those in need.
While LaRose had met the couple more than a decade earlier, their families grew close last summer after the Clarkes planned a camp for young men in their church. LaRose attended with his son, and both felt invigorated from the balance of exciting activities including a zip line and waterslide, and personal moments that left them spiritually strengthened.
"Layne put so much time and effort into that camp. It was incredible. He truly affected so many young men's lives," LaRose said.
Perry Huffaker worked as the Ogden City Public Ways and Parks manager for seven years, according to a statement from the city, a role that allowed him to connect with many city employees through the years.
"Our hearts are heavy with the grief from this tragic event, and city employees are tasked with moving forward under an umbrella of sadness," the statement read.
"The contributions Huffaker made to the Ogden area has made a lasting impact. He is already missed. His work will not be forgotten; his easy laugh and laid back demeanor will be remembered always," the statement continued.
Flags in Ogden will be flown at half-staff in Huffaker's honor, according to the statement.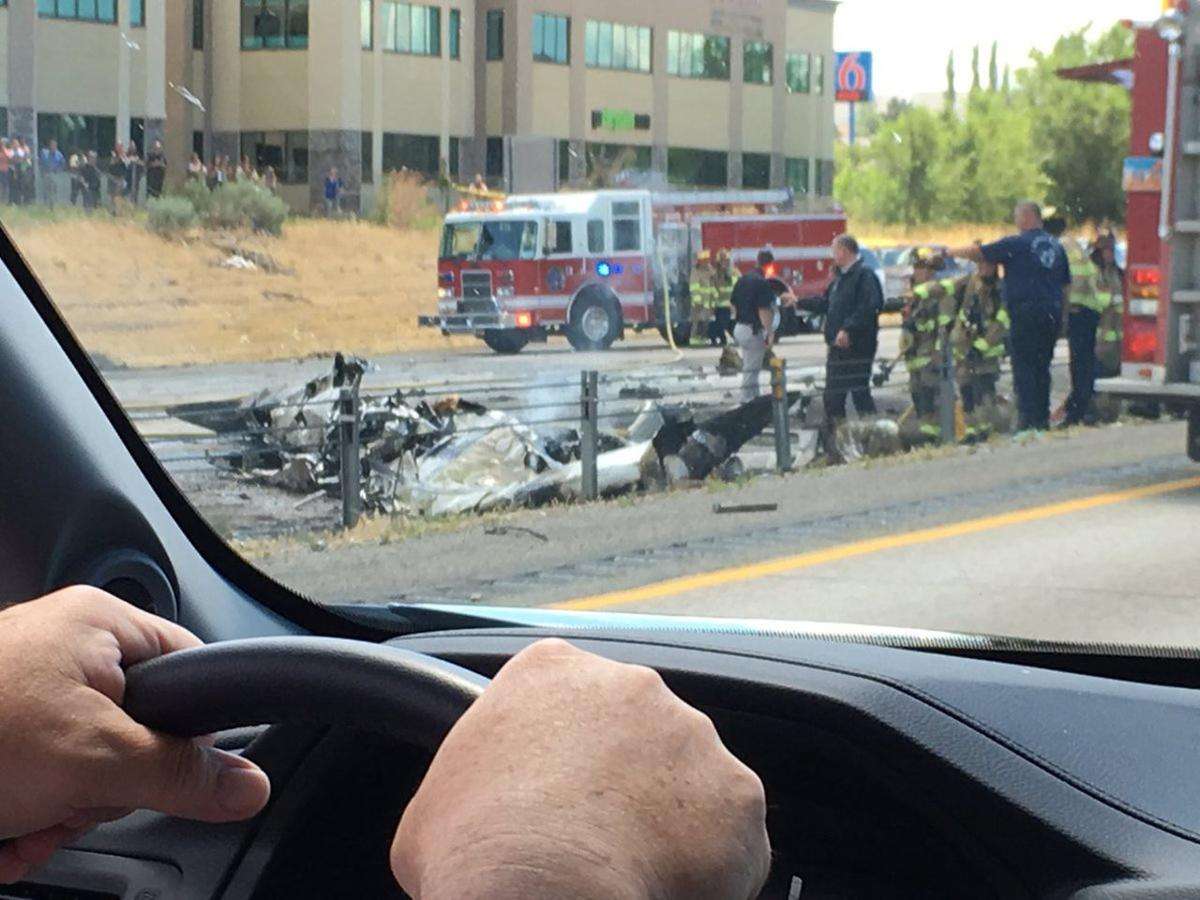 Huffaker's job also led him to the city's famous Pioneer Day celebration and rodeo, which wrapped up Monday. The organization shared a message on its Facebook page mourning Huffaker, his wife and the Clarkes late Wednesday.
"Perry was a vital part of our organization, and we'll miss him tremendously. Our thoughts and prayers are with his loved ones today, tomorrow and beyond. Until we meet again, friend. You'll be in our hearts," the post read.
Angela Pontius, a friend of Sarah Huffaker, said she met the Huffakers four years ago when she moved into their neighborhood and sat down in the row in front of them at church. Sarah Huffaker reached out to greet them, Pontius said, and soon the families were sitting by each other each Sunday and talking to each other daily.
"Sarah and Perry raised an awesome family. They're an example to many around this community, and they're a couple we all strive to be like. Everyone adores them," she said.
The tight-knit family always worked and played together, Pontius said, and especially enjoyed being outdoors together. Sarah Huffaker especially enjoyed yardwork, gardening and growing food for her family.
The plane crash occurred on Pontius' birthday. Because she had known she would be traveling that day, Huffaker had made sure that she, Pontius and their daughters celebrated Pontius' birthday a day early, going out together for key lime ice cream, their favorite.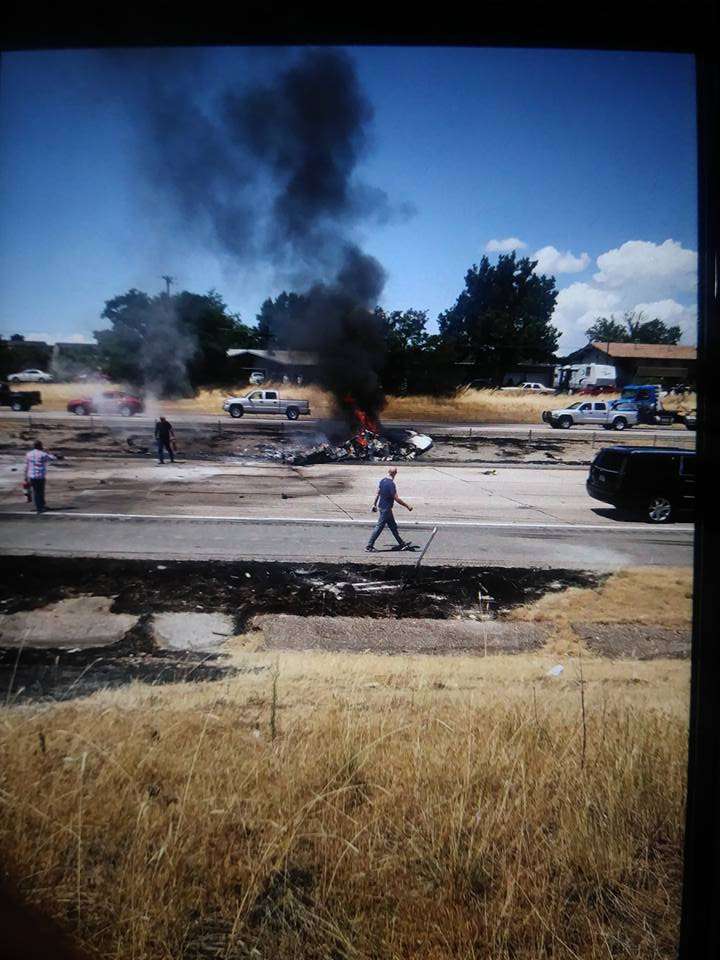 "That's just the kind of person she was, always thinking of others and always putting others first," Pontius said.
At the end of the night, Pontius recalled saying goodbye to Huffaker, promising to get together when they both returned from overlapping vacations.
"She just looked at me, she told me she loved me, I told her to be careful," Pontius said, fighting emotion. "She sent me a text as the clock rolled over to the 26th telling me happy birthday, have a fabulous day, and that she would see me on the seventh when I was back."
She added, "There's something very special about Sarah Huffaker, and I'm honored to be her friend."
LaRose and his wife met the Huffakers, who live a neighborhood over, about five months ago as they were brought on to serve as adult leaders for the pioneer trek.
As the couples sat next to each other at that first weekly planning meeting, LaRose said he was instantly drawn to Perry Huffaker's sense of humor. The next week, Perry Huffaker drew a huge laugh as he strolled into the meeting in full pioneer dress, ready to get to work.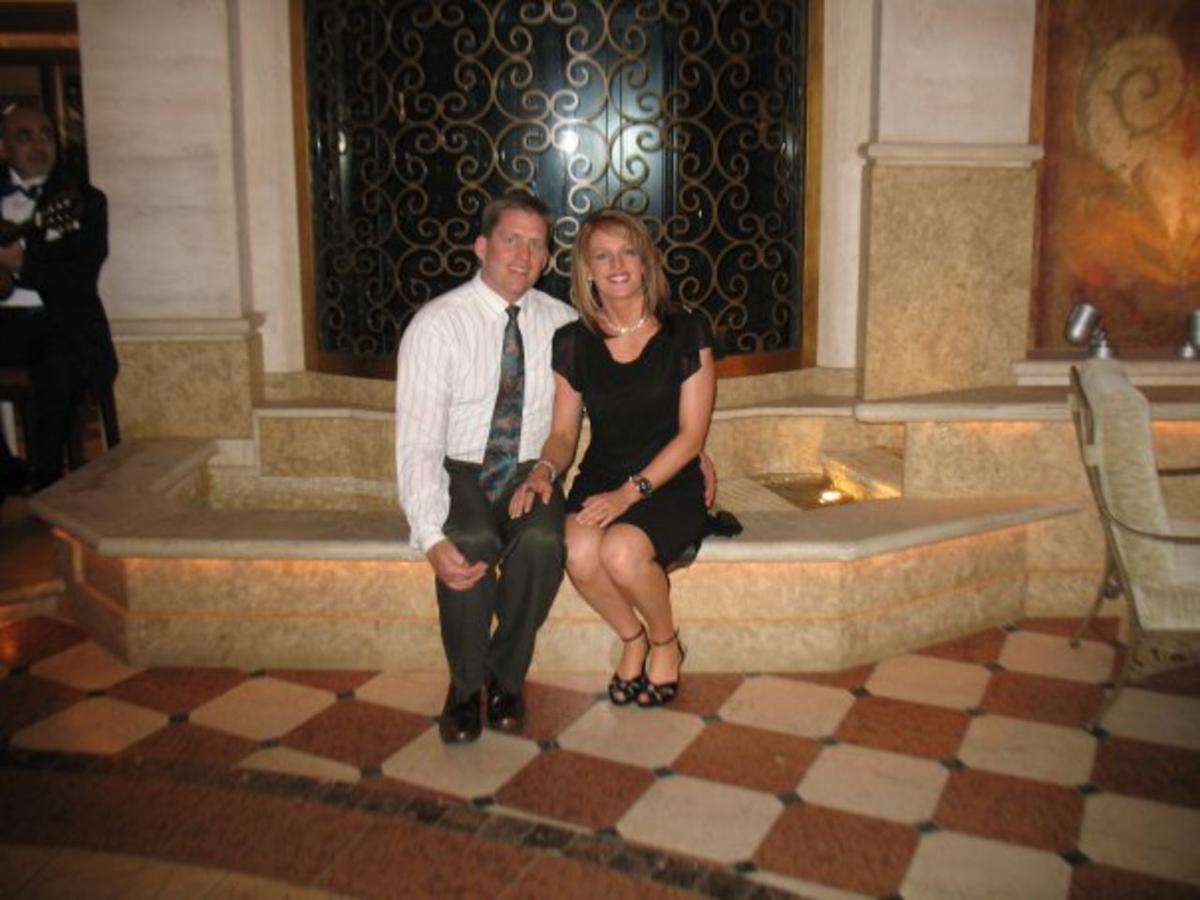 "He's everybody's friend. He's got a funny comment for nearly everything that's said, and he's just a generous, kindhearted man," LaRose said.
Both LaRose and Pontius shared their grief for the Clarke and Huffaker children Thursday, as well we their confidence that thanks to the examples of their parents, the siblings will eventually be able to heal.
"I hurt so much for them, just like everyone else, but know without a doubt that those are going to be fine in the end … just because of the parents that they have," LaRose said. "They will be successful, they will be kindhearted, they will be humble, they will be hardworking, and they will always know that their parents love them."
Pontius said the lasting faith the Huffakers instilled in their children will give them strength moving forward.
"I know that's one thing that Sarah really tried to do. She was preparing her kids to be the best that they can be," she said. "Those kids have been brought up to be just like (their parents)."
Our hearts are heavy with the grief from this tragic event, and City employees are tasked with moving forward under an umbrella of sadness.

— Ogden City (@OgdenCityUtah) July 27, 2017
Our thoughts and prayers are with his loved ones at this difficult time. Flags in Ogden will fly at half-mast in his honor.

— Ogden City (@OgdenCityUtah) July 27, 2017
×
Photos
Related stories