Estimated read time: 1-2 minutes
This archived news story is available only for your personal, non-commercial use. Information in the story may be outdated or superseded by additional information. Reading or replaying the story in its archived form does not constitute a republication of the story.
RICHFIELD — One of Richfield's most beloved residents hit a significant milestone Friday.
Joe Gentry, whose voice has been heard on his weekly radio show for more than 50 years, celebrated his 100th birthday.
"Years ago, I never dreamed that this would happen, that I would reach 100, but you never know."
Gentry began recording his program this week by announcing: "Again, it is a pleasure to welcome you to the one-hour musical variety program of 'Musical Masterpieces.'"
Gentry said he couldn't be happier to be on the air. Station managers think he might be the oldest radio host still on the air in the country.
Gentry got his start in 1956 when Art Tucker, the station manager at the time, asked him if he could do a 15-minute program.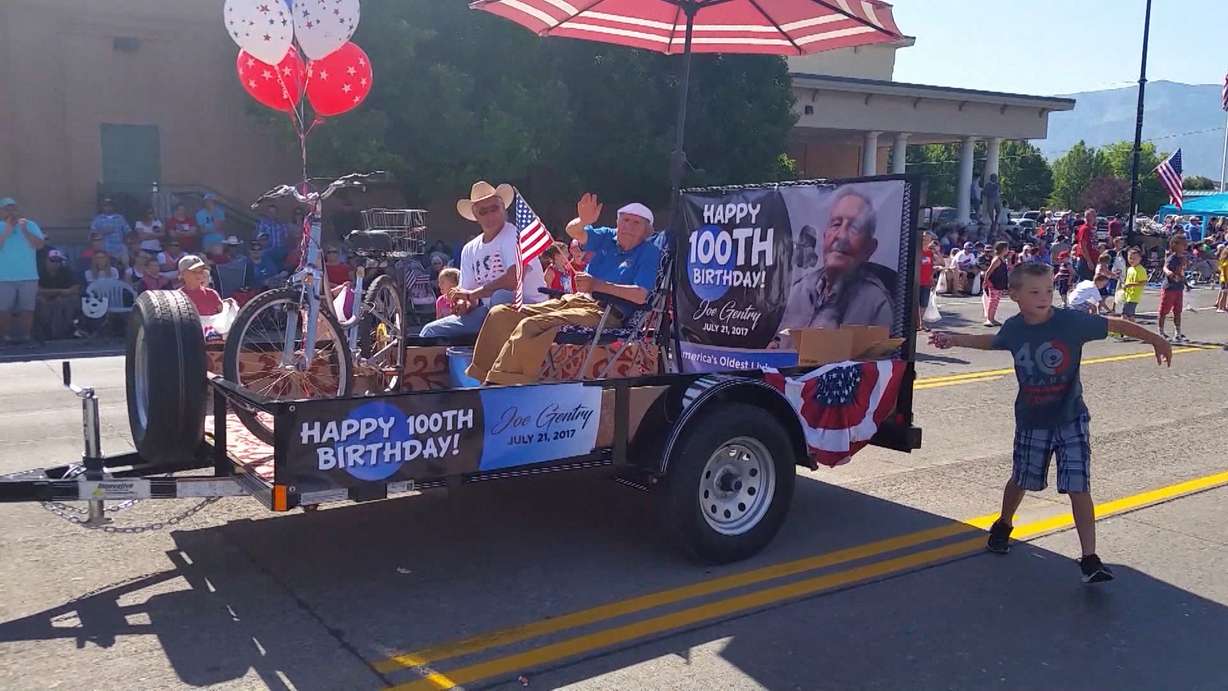 In 1972, Gentry took a break from radio, but came out of retirement 10 years later.
"(Art Tucker) called me back here in '82 and I have been here ever since."
Gentry still types out his script at home and brings in his vinyl records with the songs he wants to play to the radio station each week.
"It makes me feel good if I can bring a little bit of happiness to the listeners for my program," Gentry said.
Gentry's program airs each Sunday morning from 9 a.m. to 10 a.m. on KSVC 980.
×
Photos
Related stories
Most recent Utah stories