Estimated read time: 3-4 minutes
This archived news story is available only for your personal, non-commercial use. Information in the story may be outdated or superseded by additional information. Reading or replaying the story in its archived form does not constitute a republication of the story.
LAYTON — The mother of a Layton girl said the quick actions of a restaurant employee likely saved three young girls from a terrible situation.
Kimmi Smith said her 10-year-old daughter and two friends noticed they were being followed on Sunday by a man as they walked from the Smith's on Fairfield Road to the Subway across the street. Smith said her daughter recognized the man right away.
"My daughter had told me that some guy has been following her for a couple of weeks," she said. "She is always outside playing so that had to be where he had seen her."
The girls ran into the Subway restaurant crying and approached employee Rachelle Lucero.
"All of a sudden they came up walking and said 'Can you help us? I'm scared'," Lucero said.
Lucero said she would help protect them from the man and asked them to call their parents.
"Then I see them run straight back to the bathroom and they were freaking out," Lucero said. "I was like 'Oh my gosh, what is going on?' and this guy came walking in as they were running to the back."
Lucero jumped the counter and followed the man, who went to the single bathroom next to where the girls were hiding.
"When I walked back in the bathroom he was there and the door was cracked," Lucero said. "The light was off and he was peeking through."
She called police and stayed with the girls as the man left the store in a hurry. She grabbed his license plate and gave that information to police.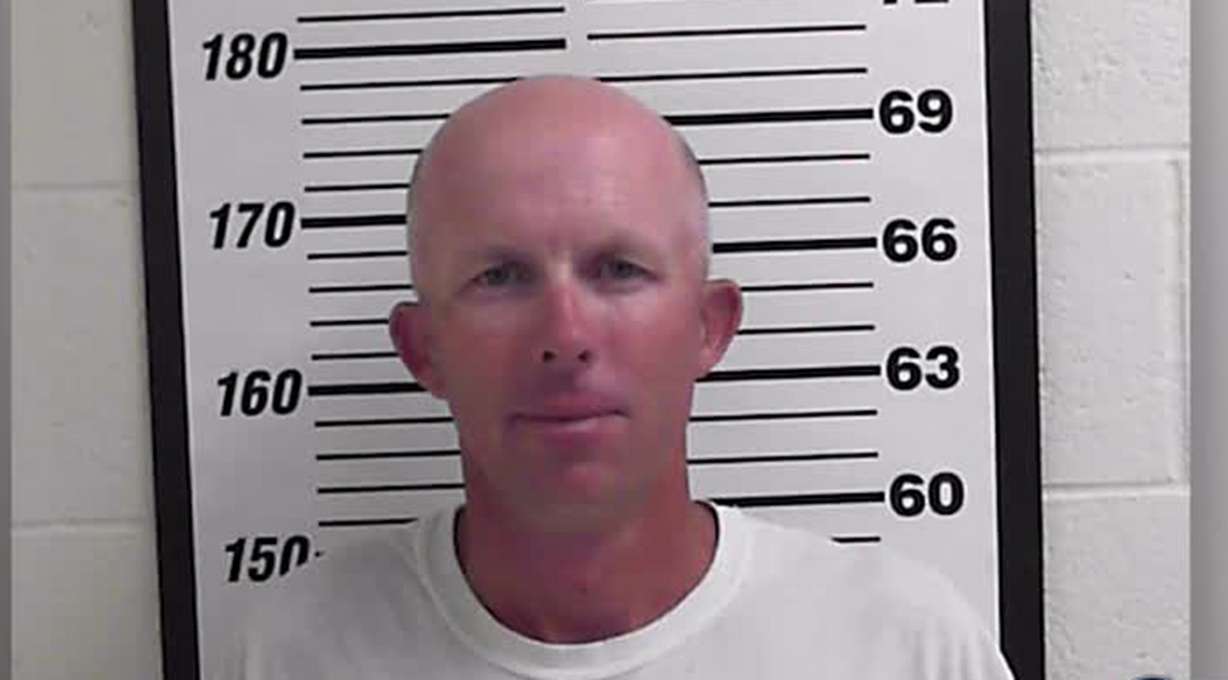 Layton police ended up locating Chad Dee Flitton Sunday night. He was arrested and booked into jail for investigation of stalking, a class A misdemeanor. He posted bail on Monday.
According to a probable cause statement, Flitton admitted to following the girls and doing it to others in the past. Flitton is a "known sexual offender," according to the probable cause statement, and has a lengthy criminal record, including charges from voyeurism to sexual battery.
For Smith, the most alarming fact was that Flitton is not on the sex offender registry. "The fact that he gets to bail out of jail and this has been continually, like it's happened multiple times," she said. "It's disgusting. He's a creep and he needs to be put away for it."
Lt. Travis Lyman of the Layton Police Department said he is concerned with Flitton's behavior. "It's extremely alarming to us," Lyman said. "Somebody who, after having been confronted and arrested for something like that, that has not been a deterrent apparently in any way to continuing that type of behavior."
Lyman added that it falls to the prosecutor and the judge to take into consideration a person's history and previous convictions.
Flitton told police he followed the girls because "he felt empty" because he "could not see his own children anymore," according to the probable cause statement. He added that he often follows people around on Fairfield Road.
Smith said she hopes something like this doesn't happen again and that the family plans on filing a stalking injunction.
"He is not going to get away with this because he does not need to do this to any other little kids," she said.
A court date for Flitton is set for ‪Aug. 15.‬ Contributing: Brianna Bodily
×
Photos
Most recent Utah stories