Estimated read time: 2-3 minutes
This archived news story is available only for your personal, non-commercial use. Information in the story may be outdated or superseded by additional information. Reading or replaying the story in its archived form does not constitute a republication of the story.
Two amateur attorneys are battling a proposal in Sevier County for a massive coal-burning power plant.
In a case yesterday, the Utah Supreme Court ordered the power plant issue onto the Election Day ballot in Sevier County. Today, the court heard two more power-plant cases back-to-back involving global warming and a battle of expensive lawyers versus two beginners.
Two guys from Sevier County made a trek to the State Supreme Court. One is a retired engineer; the other a former teacher and firefighter who relies on oxygen tubes.
"What got me interested in this issue, number one, my wife has asthma extremely bad," James Kennon said.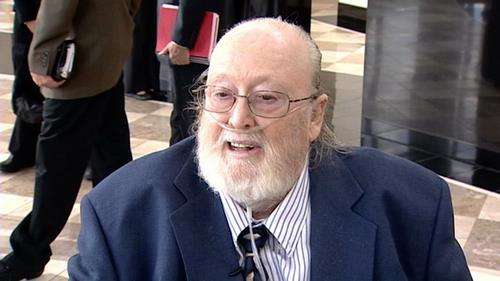 Years ago, they took on the fight against a coal-burning power plant in Sevier County. They made rehearsal trips to the court to watch how lawyers behave. They've had six years experience in public hearings.
"With a large number of lawyers deployed against us, we've learned how to do this. It's a career that I never deliberately pursued, but here we are today," Dick Cumiskey said.
Kennon and Cumiskey found an obscure federal rule requiring construction to start within 18 months after the state issues a permit. The permit for the power plant was issued four years ago.
"It's impossible for the company to comply because we have been in constant litigation since 2004," said Fred Finlinson, attorney for Sevier Power.
The high court seemed to take the two amateurs seriously as they argued fine points of law.
"We've learned that the argument you present is a very basic, straightforward one in layman's language," Cumiskey said.
And what if the court sides with Kennon and Cumiskey? "If the court says the permit's invalid, then we have to decide whether we want to start over again," Finlinson said.
"I made a commitment to myself and to the people when we first started this that I would not quit until the plant was not going to be there," Kennon said.
In a completely separate case, the Sierra Club argued the state permit should have included regulations for greenhouse gases.
Joro Walker, attorney for the Sierra Club said, "Well, it matters because it's the cause of climate change, and that's one of the most important issues facing our time."
"This is still one of the cleanest coal-fired plants in the country," Finlinson said.
The court will rule later on both cases. As we said, yesterday the court ordered the issue onto the ballot in Sevier County.
Last night, new legal troubles arose over a proposed dump site for waste ash. Sevier County put that issue on hold.
All in all, it's been a tough week for the proposed power plant.
E-mail: jhollenhorst@ksl.com
×
Related links
Most recent Utah stories