Estimated read time: 8-9 minutes
This archived news story is available only for your personal, non-commercial use. Information in the story may be outdated or superseded by additional information. Reading or replaying the story in its archived form does not constitute a republication of the story.
COTTONWOOD HEIGHTS — On a scorching Sunday afternoon in July 2014, 7-year-old Sacir Mehanovic entered a crowded public pool.
At some point, a detailed investigation never determined when, Mehanovic slipped underwater and never resurfaced. By the time anyone realized what had happened, it was too late.
His death left many baffled as to how, in a pool full of 700 people, the boy could drown without anyone noticing.
Years later and after a wrongful death lawsuit and subsequent settlement, Mehanovic's family and Cottonwood Heights Parks and Recreation Service Area officials have a common goal: to make sure an incident like this never happens again, especially as a new summer season begins.
The drowning
Mehanovic drowned on July 6, 2014, a crowded holiday weekend. The boy arrived at the Cottonwood Heights Recreation Center with his father that afternoon.
Emergency crews received a call shortly before 2:30 p.m. and learned a boy had been pulled out of the water, unresponsive.
Before the call, the 7-year-old had entered the shallow end of the facility's large outdoor swimming pool and, at some point, moved toward the center of the pool where an incline separates the shallow and deep ends, according to a report filed as part of a lawsuit against the recreation center. He then became submerged.
There were lifeguards at the pool; however, the family said the guard stationed near the boy was not wearing the proper uniform and could not be identified as a lifeguard. Eventually, a pool guest found a uniformed lifeguard stationed nearby and told her that a child had been underwater for a while.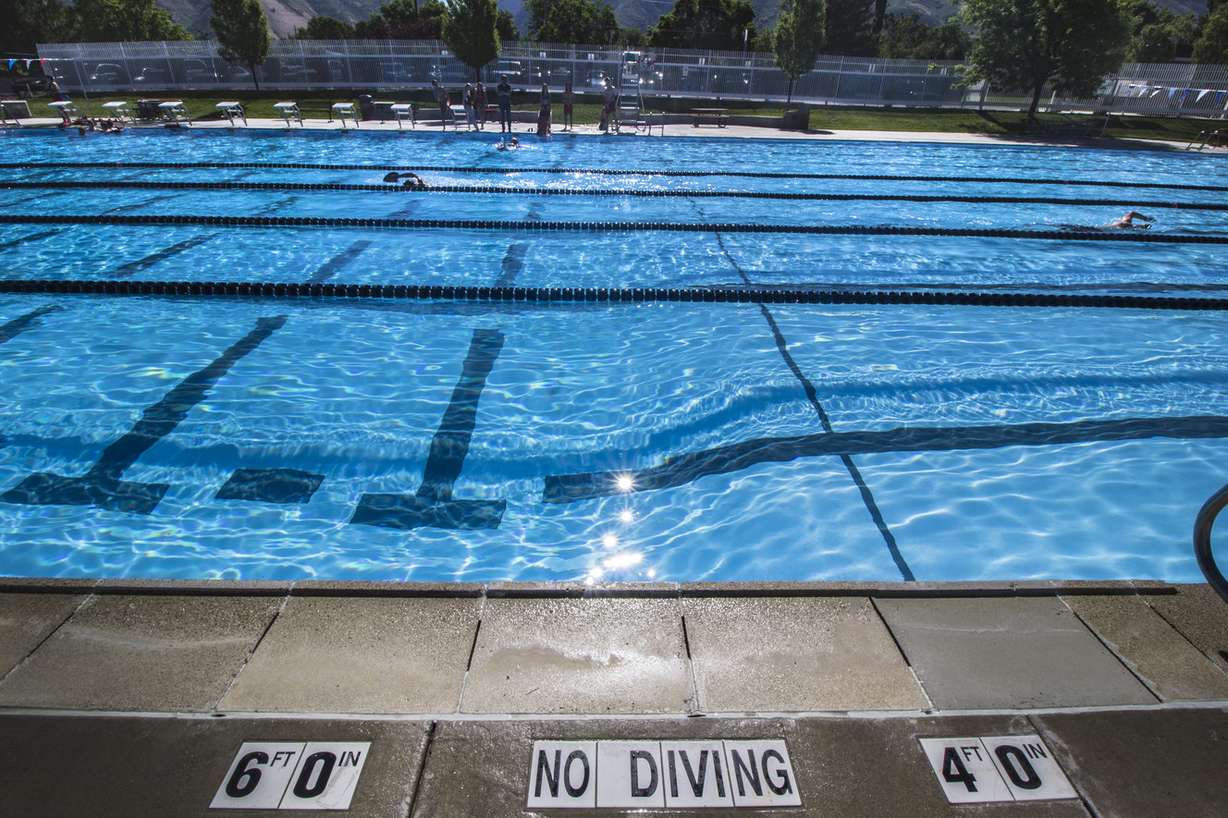 Three lifeguards lifted the boy out of the water, but it was too late. He was pronounced dead at the pool.
Ten drownings occur each day in the U.S. and 20 percent of those are children ages 14 and younger, according to the Centers for Disease Control and Prevention. It's the fifth most common cause of unintentional death in the country.
What happened at the Cottonwood Heights Recreation Center was rarer. Lyse Durrant, the center's former aquatics manager and current administrative manager, said she recalls just two major CPR incidents in her roughly 25 years of working at the pool.
The lawsuit
Attorneys discovered that lifeguards had violated some of the American Red Cross rules — which are the gold standard in the lifeguarding industry — during the recovery of Sacir Mehanovic, according to Aida Neimarlija, the Mehanovic family's lawyer and spokeswoman. In addition to this, there was no documentation available to show that lifeguards on staff were being regularly assessed and trained to address any of the employee's potential weak areas.
In Neimarlija's mind, the drowning was only a matter of time. "It was just waiting to happen," she said.
The main complaints in the lawsuit included the amount of time it took lifeguards to notice and then pull the boy out of the water and what the family said was an understaffing of lifeguards that day. Ben Hill, director of the Cottonwood Heights Parks and Recreation Service Area, disputed this and said the pool was fully staffed the day of the drowning.
Attorneys for the Cottonwood Heights Recreation Center officials argued that Sacir Mehanovic's father stepped away from the pool briefly minutes before the drowning, which they said contributed to the death. But the jury agreed with the family and awarded them millions in December, noting that the father complied with the rules at the pool.
---
"It was just waiting to happen." - Aida Neimarlija, the Mehanovic family's lawyer
---
The two sides eventually settled for an undisclosed amount in March after an appeal by the recreation center.
"We really hope the recreation center will take (the lawsuit) to heart and make it a safer place for the community," Neimarlija said.
Mehanovic's family also felt sympathy for and had no ill will toward the teenage lifeguards involved that day who were also haunted by what happened.
"They will be traumatized for the rest of their lives," she said.
Hunter O'Neal was the supervisor at the recreation center the day of the drowning and said it did impact those working that day.
"I know some of them felt guilty over what happened, although they shouldn't. It was something that we can't point fingers," O'Neal said. "I wouldn't say it was unavoidable, but I don't know if it was avoidable either."
Prevention
Well-trained lifeguards are an important part of preventing drownings at public pools; however, even they may not be enough. A rescue requires immediate reaction because it only takes a minute or two for a child to drown.
"If a lifeguard could watch just one person, that person would be very safe," Hill said. "When you've got to watch a whole pool and you've got a lot of lifeguards doing this, it gets challenging, That's why they go through this intense training and testing."
Hill took over as director in April 2015 — roughly nine months after the drowning. His job, in part, is to ensure the safety of the pool's patrons and make sure lifeguards are properly trained.
---
"If a lifeguard could watch just one person, that person would be very safe. When you've got to watch a whole pool and you've got a lot of lifeguards doing this, it gets challenging, That's why they go through this intense training and testing." - Ben Hill, Cottonwood Heights Parks and Recreation Service Area director
---
Although Hill wasn't employed by the center in 2014, he said he was troubled by allegations made against the staff at the time of the drowning during the trial. While the recreation center's lifeguards — mostly made up of high school and college students — had a reputation for being well-trained in the past, the incident exposed vulnerabilities.
"Since the incident, we've had to look at everything we do and say 'what's wrong? Is there something we possibly missed?'" Hill said. "We've relooked at everything. We're still in the process of still getting a consultant in post-trial to do a third check to make sure everything is operating the way it should be. We have no doubt that it is, but we want to give our citizens the insurance that we're even going above and beyond to find a third-party consultant to come in and evaluate the process."
The Mehanovic family said they hope that Hill will implement positive changes, Neimarlija said in March.
Training
Every lifeguard is required to attend training and be certified before they are allowed to patrol a pool — most through the American Red Cross certification process. Achieving certification requires rigorous testing of physical endurance and learning to recognize signs of drowning and proper rescue techniques.
Hill said his lifeguards go beyond the Red Cross training requirements.
"If the Red Cross requires a 300-yard swim in a certain amount of time, we're going to do a 500-yard swim and make sure our lifeguards here are the top-of-the-line lifeguards we can get," he said.
Lifeguards at the pool also go through in-service training twice each month during the summer and once a month during the winter. During one of these trainings, groups of lifeguards did drills such as pulling a victim out of the water, performing chest compressions on dummies and working with automated external defibrillators.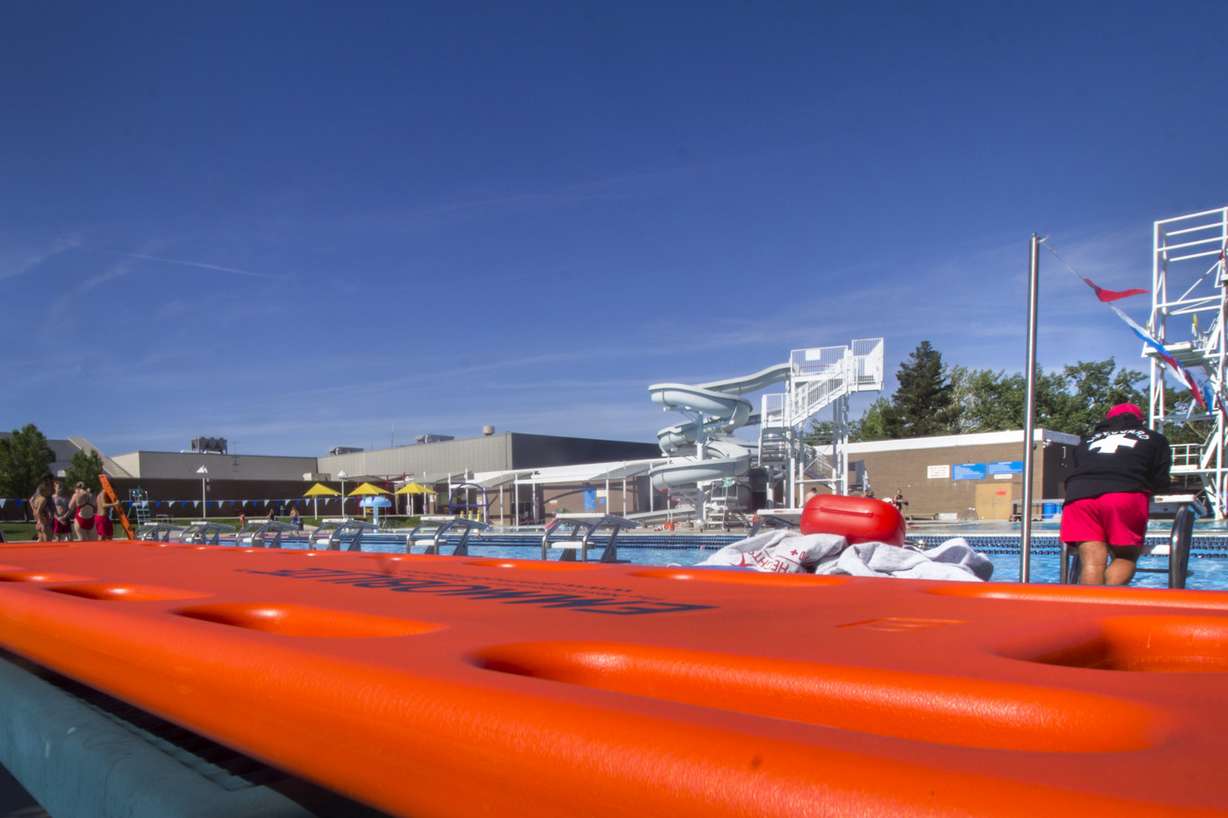 The training is akin to an athletic practice with each supervisor overseeing a specific knowledge area much like an assistant coach of a sports team. In one instance during the training, a lifeguard performed a technique incorrectly. Durrant steps in at one point and halts a drill, points out a mistake a lifeguard makes and has the lifeguard restart from the beginning.
"We keep them practicing so that in the event of an emergency they will be able to handle whatever situation they come across," said Xavier Blackhurst, who served as the recreation's aquatic coordinator until June. "You're swimming with a completely other person's bodyweight, which is a lot more difficult than people would realize. So they have to be fit, they have to keep up and stay healthy."
The pool's auditing system has also received an overhaul.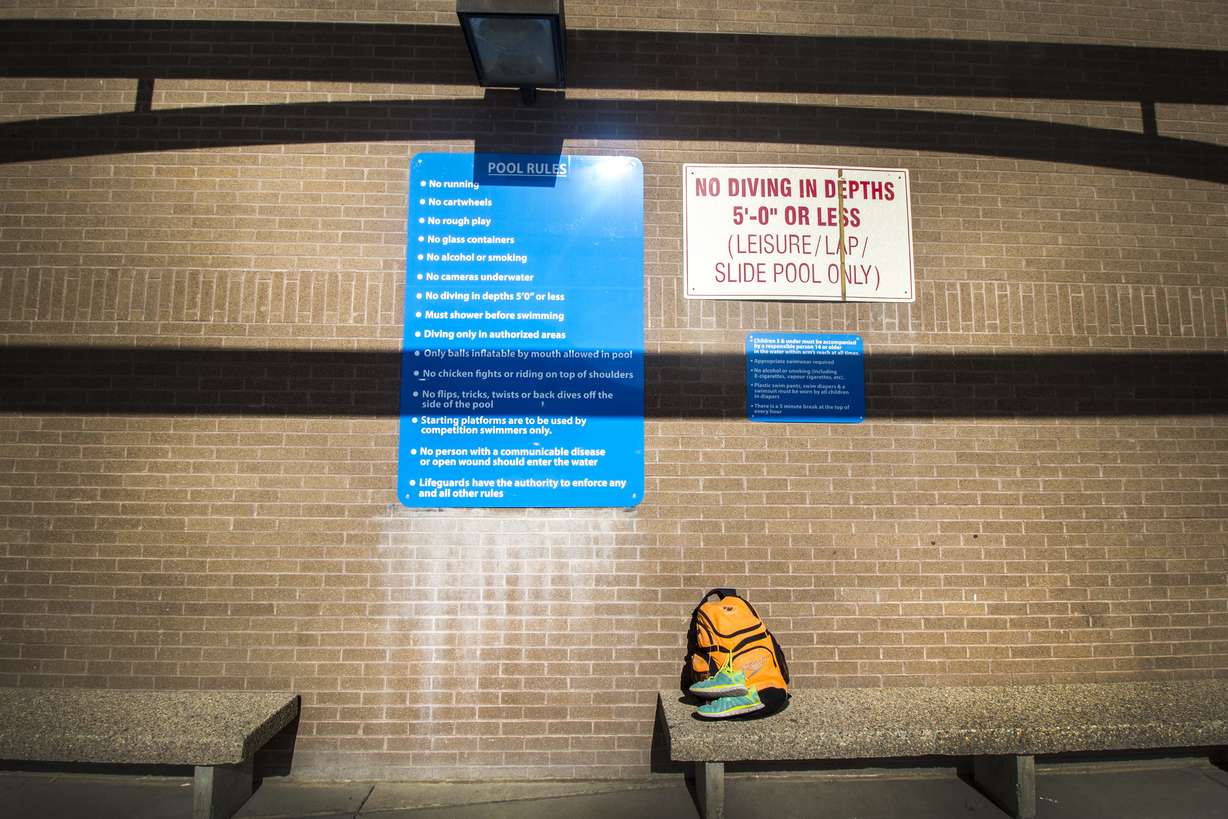 During an audit, a supervisor observes a lifeguard to see what skills the lifeguard is doing right and wrong, which would then lead to extra training to address that lifeguard's weak areas. Hill said before the drowning, the pool failed to document audits. The lack of documentation meant that there was no proof that supervisors were addressing problems with their lifeguards.
The audits are now documented and more frequent than before. If there is a skillset a lifeguard needs to improve on, they might be asked to come in 30 minutes early or stay 30 minutes after an in-service training to work on it.
There have also been changes to zones or vision pockets for each lifeguard. These zones are the area of the pool that a certain lifeguard oversees. Hill said these zones will overlap zones of other lifeguards.
"We relooked at our zoning and where we placed lifeguards," he said. "We've made subtle changes to maximize where those lifeguards are."
Starting this year, an independent service will also complete three unannounced audits of the pool and provide feedback to those in charge.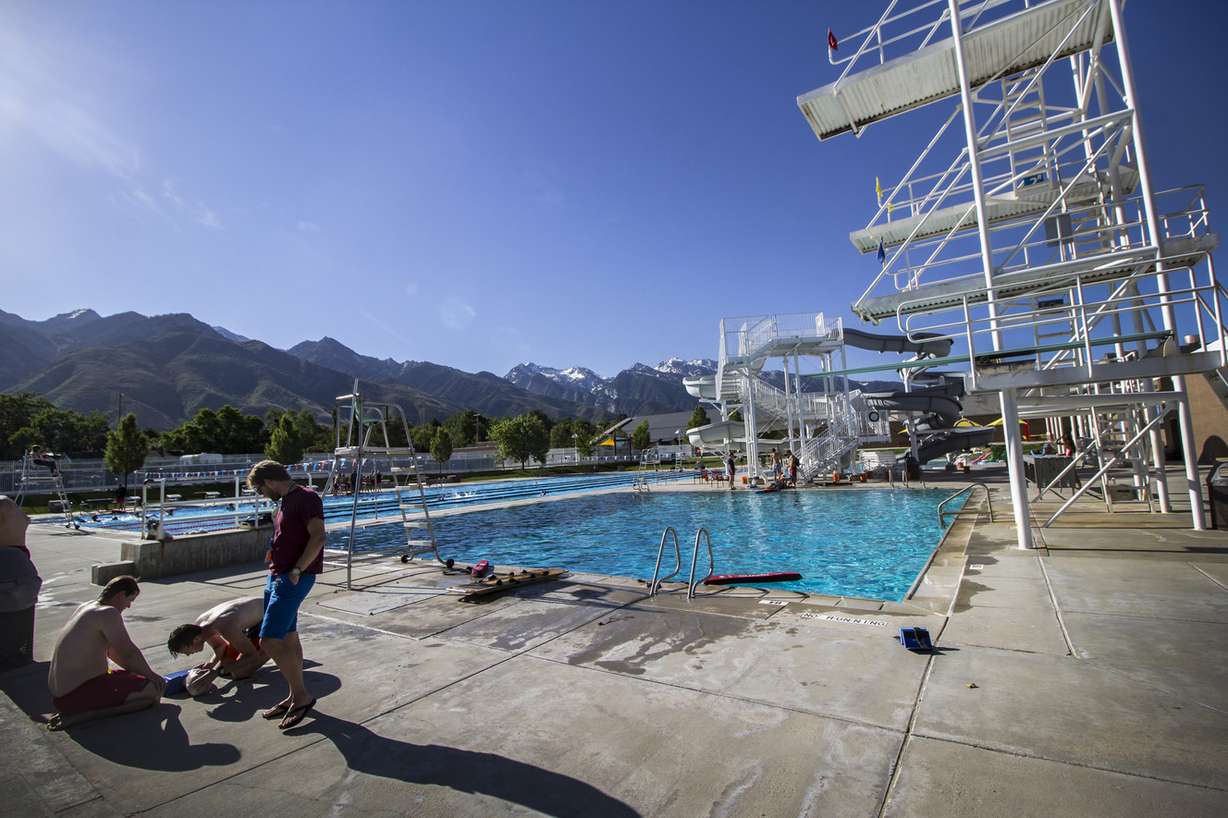 The recreation center is training its lifeguards to be in compliance with new American Red Cross guidelines, as well.
Aside from those changes, there was also a change in mindset. Although the drills at in-services are routine for many lifeguards, those few who are still around from 2014 remember that worst-case scenarios are real and have a face and a name.
"I know for our management and supervisors, (Mehanovic's drowning) did give us a real wake-up call that we need to be much more on top of keeping up on our training and making sure our guards feel very comfortable," O'Neal said. "It also made us re-evaluate our training and everything we do generally as a facility."
O'Neal recently took over Blackhurst's job as aquatic coordinator. He'll be in charge of training all of the staff's lifeguards.
Sacir Mehanovic's death, he said, changed his perspective.
"While we're trained for this sort of thing, you go a few years without anything happening and all of a sudden it does," O'Neal said. "It's jarring, to say the least."
×
Photos
Most recent Utah stories