Estimated read time: 2-3 minutes
This archived news story is available only for your personal, non-commercial use. Information in the story may be outdated or superseded by additional information. Reading or replaying the story in its archived form does not constitute a republication of the story.
AMERICAN FORK — An apparent summer prank involving water balloons turned out to be more dangerous than funny. A Utah County couple was showered with glass, nearly crashed their car, and four teens were cited with criminal mischief.
Kris Messersmith drove up American Fork Canyon with his wife and brother to do some fishing Wednesday night, when suddenly a Jeep Cherokee with its bright lights on was driving toward them.
"Just before they passed us, they flip their brights off. On the driver's side, one of them threw something out the window," Messersmith said.
His car's window shattered.
"It was so loud it almost sounded like a gunshot going off, or a brick," he explained. Glass shards showered Messersmith and his wife.
"We immediately just locked up the brakes because the river is right here; and I (didn't) know where they were, just because it's so dark up the canyon," he said.
Messersmith regained control of his car, turned it around and followed the Jeep. He reported a vehicle description to police, who pulled the Jeep over and cited the 17- and 18-year-olds inside with criminal mischief.
"Four teenagers just out having a thrill," Messersmith said.
He didn't know what had broken his car's windshield until he found a piece of a balloon stuck on the window.
Some people may be surprised that a water balloon can cause that much damage. However, University of Utah physics professor Adam Beehler said teenage pranksters should pay more attention to physics.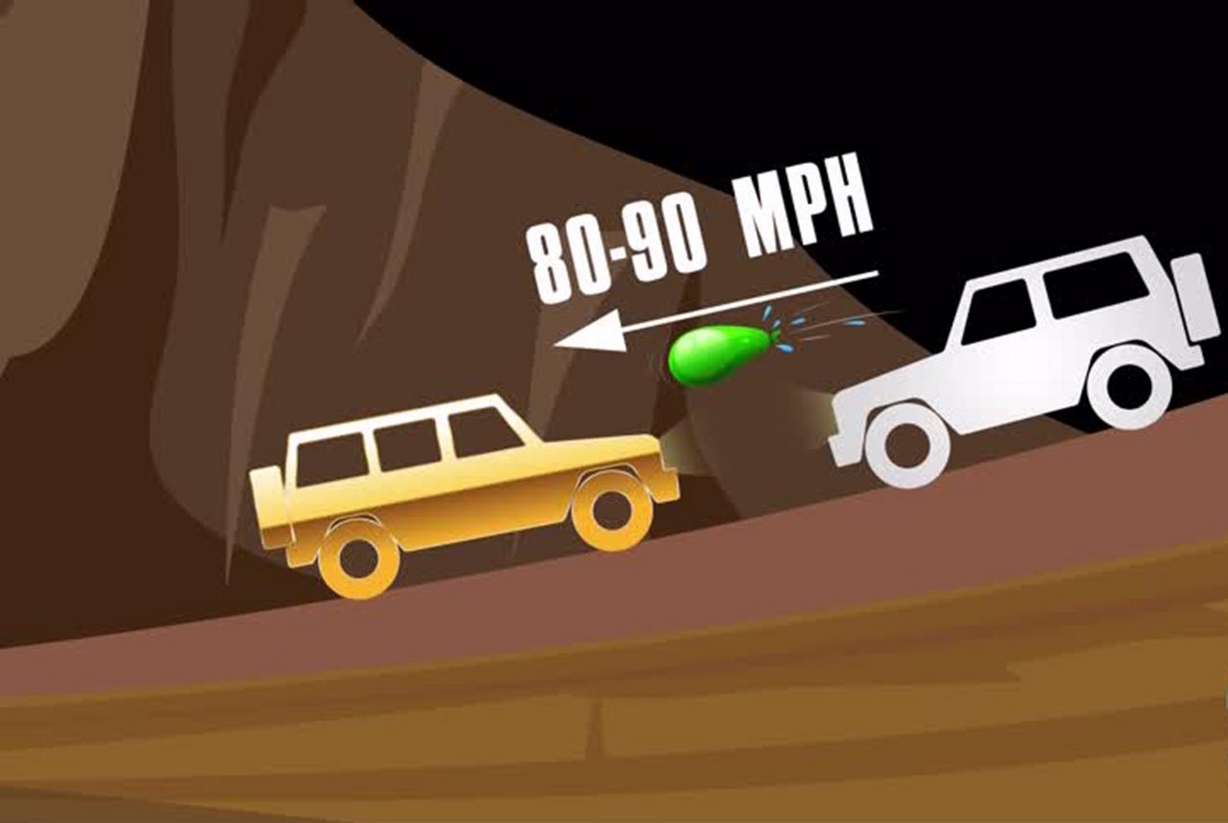 A water balloon thrown from a vehicle traveling 40 to 45 mph at an opposing vehicle traveling at about the same speed would hit at about 80 to 90 mph. The speed of the object is doubled, and the force is quadrupled. That's plenty of force to shatter a windshield, Beehler said.
"It's definitely upsetting," Messersmith said. "I'm just glad the kids weren't in the car with us."
Medics removed glass shards from Messersmith's wife's arm that night. Messersmith had glass shards removed from his eyes and said he has consulted a doctor for help with blurred vision.
×
Photos
Most recent Utah stories