Estimated read time: 2-3 minutes
This archived news story is available only for your personal, non-commercial use. Information in the story may be outdated or superseded by additional information. Reading or replaying the story in its archived form does not constitute a republication of the story.
John Hollehorst ReportingThis summer spectacular dust storms have sand-blasted places like Moab and Phoenix. A Utah scientist, nicknamed "The Dust Queen", says it's part of a regional and worldwide trend toward more and more dust, and it may hit home where you live.
It looked like Hollywood special effects this summer when a rip-snorter roared across Phoenix. It was a gigantic, towering wall of dust.
How about the scene in near Fillmore a few years ago, when dust caused a 14-vehicle pile-up?
April 15, 2002: "Some dust got in our air filters. So our car won't start."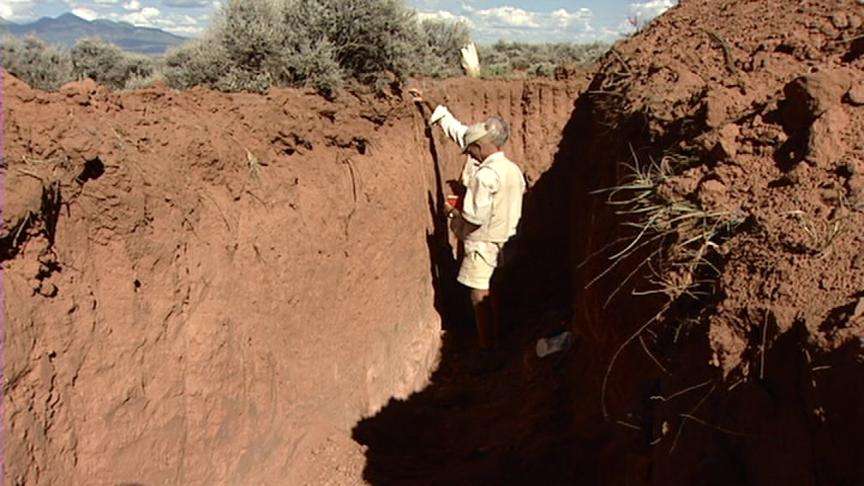 According to the scientists working in the trenches in southeastern Utah, we should all expect more of the same.
Jayne Belnap, US Geological Survey: "It's gotten very bad in the last 30 years."
Jayne Belnap has been nicknamed The Dust Queen for her efforts to understand dust. She and her colleagues find very old dust in soil laid down over thousands of years. New dust is captured in traps placed around the region. The trend in recent years is bad.
Jayne Belnap, U.S. Geological Survey: "Dust used to only blow during great drought years here. And even then it would only be a low amount."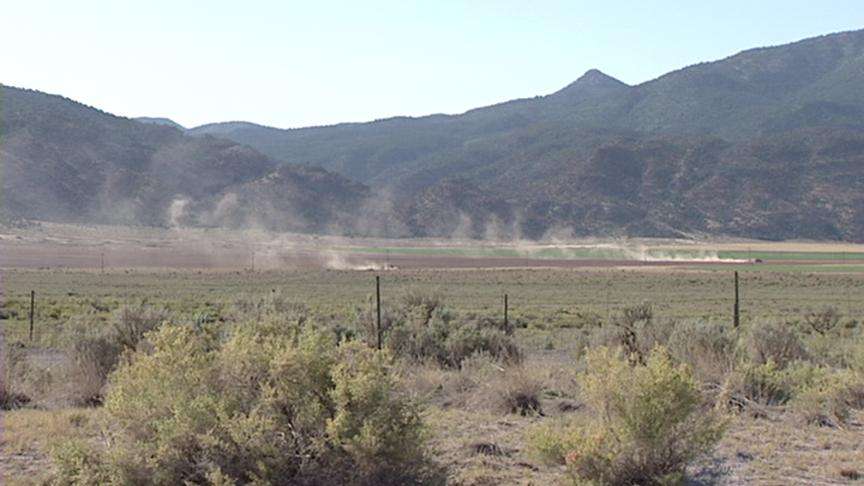 In recent years, though, she says human activity all over the globe is breaking up the soil crusts that hold dust in. Home construction, farming, recreation, livestock -- they're all giving wind a chance to pick up soil and put it into the air.
Jayne Belnap: "Now we're seeing those huge dust storms leave here that weren't here before."
Some of the dust travels long distances, arriving in Utah from as far away as Mongolia.
Richard Reynolds, U.S. Geological Survey: "The dust brings in nutrients, so a lot of these plants, we think, depend on the nutrients brought in by dust. Dust comes from erosion though. So there are losers and winners in this game."
Why should you care about it? Well, maybe because you breathe the stuff, but also because, surprisingly, it has important implications for the snow in our mountains. When dust lands on snow, it creates a darker surface. Scientists are just beginning to document a worrisome trend.
Jayne Belnap: "When the sun shines on it, it melts much more rapidly. And what they've been finding is the snowpack is melting two to three weeks earlier. It's coming in big whooshes."
So we can give dust part of the blame for more flooding, less skiing, and real problems storing runoff in a region that depends on it.
Belnap says Global Warming probably contributes to the increasing dust, but she's not sure how big a role it's playing.
×
Most recent Utah stories