Estimated read time: 3-4 minutes
This archived news story is available only for your personal, non-commercial use. Information in the story may be outdated or superseded by additional information. Reading or replaying the story in its archived form does not constitute a republication of the story.
SALT LAKE CITY — The year was 1971. Back then gasoline was 40 cents a gallon, moon landings were still the buzz and the Bee Gees topped the music charts with their song about a broken heart.
That August, an 18-year-old Olympus High School graduate would become the victim in a homicide case that went cold almost immediately.
"Her name is Johanna Leatherbury," said Unified Police Detective Ben Pender. "She was found murdered near the Great Salt Lake in August 1971."
Pender said the mystery of who killed Leatherbury haunts him and is committed to solving the case so her family can find peace.
"Since her death 46 years ago, there hasn't been an arrest made in this case," Pender said.
Leatherbury's family said Pender's renewed push for tips from the public is their last hope the killer will be found. They're emotionally drained from almost 50 years of tears.
"She was raped, she was shot, she was stabbed," recalled Leatherbury's younger sister Roxanne Brough.
Brough and Leatherbury's other siblings helped search for her the day after she stopped by a popular teen hangout along 2100 South and State Street.
"When she didn't show up, we all began to panic," Brough said.
They drove all over hoping to spot her, or her car. "Maybe she'd been in an accident," Brough said.
But they knew something horrible had happened when they spotted the white Chrysler Leatherbury had been driving. The abandoned car was found not far from the teen hangout Leatherbury had been seen at the night before; an open field where kids from all over the valley would gather during summer nights.
That field has long since been paved over by progress. The Salt Lake County government center now sprawls across several acres of it. But it was there on the night of August 20, 1971, that Leatherbury was last seen alive.
"In 1971, you didn't think people were getting murdered," Brough said.
By the next day, two people spotted her body near the Great Salt Lake and drove to Magna to call police.
"Two men were out here fishing and hunting and came across her body," Pender said as he walked along the shore.
To this day, old black and white photos taken at the crime scene offer no clues. Keep in mind, Leatherbury was murdered long before the days of DNA testing.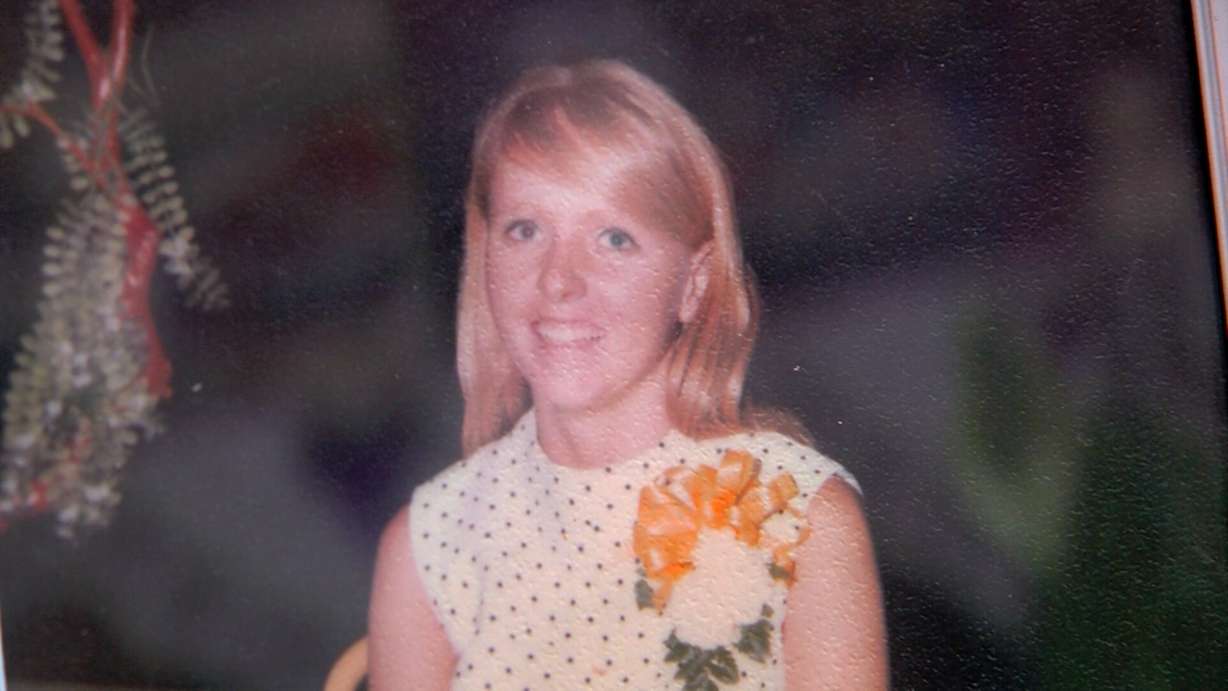 Almost two years ago, Pender made an emotionally tough call to exhume Leatherbury's body from her gravesite in Utah County. He sent whatever evidence technicians could collect to a crime lab for analysis.
"I really believe if I didn't take this step it would always be one of those things I would think, 'What if'."
Pender still holds out hope that advances in technology will help solve the case one day soon.
In the years that have gone by, her family has done some of its own detective work by collecting names with the thought that perhaps Johanna knew her killer.
"I found about five people that I put into a report and gave to police, who were very suspicious," said Sandy Leatherbury, Johanna's niece.
The case remains cold. Pender believes now is the right time to lean on an old-fashioned police tactic. He's asking for tips from anyone who may know anything about Leatherbury's murder, especially anyone who may have seen her on the night of August 20, 1971.
"These are people who'd be in their 60s and 70s," Pender said. "If this was your daughter, if this was your granddaughter, wouldn't you want somebody to stand up and come forward?
"I always wonder what would have happened if Hannah would have gotten married and had kids," Brough said through tears.
It is clear that finding Leatherbury's killer is the only thing that will start to heal her family's broken heart.
If you have any information, Detective Ben Pender would like to talk to you and can be reached at 385-468-9816.
×
Photos
Most recent Utah stories