Estimated read time: 20-21 minutes
This archived news story is available only for your personal, non-commercial use. Information in the story may be outdated or superseded by additional information. Reading or replaying the story in its archived form does not constitute a republication of the story.
SALT LAKE CITY — With warm weather here to stay, many Utahns are going outside to enjoy the summer season and all that the Beehive State has to offer.
Cities throughout Utah are celebrating the summer by throwing their own celebrations for everyone to attend. Whether rodeos, music, sports, arts or astronomy, there is an event taking place somewhere in the state that everyone can enjoy.
Here is a list of events to attend in June:
Now - June 3: Cedar Hills Family Festival
Held at the Cedar Hills Heritage Park, 4425 W. Cedar Hills Dr., the Cedar Hills Family Festival includes geocaching, pickleball, contests, dinner and movies, parades, a carnival, fireworks and more. Tickets for individual activities (swimming, dinner and the carnival) can be purchased at the gate with varying prices.
Now - June 3: South Jordan Summerfest
This event will include a huge number of attractions at the city park at 11010 S. Redwood Road. Some activities include fireworks, a parade, breakfast, bands, a carnival, food trucks, outdoor movies, bingo, laser tag, foam, a car show, a 5K race, princess party, photo booth and more. An extensive list and hour-by-hour schedule can be found on the website.
Now - June 3: Pony Express Days
Eagle Mountain's annual festival will be held in various locations in the city. It will feature a family fun night, movie night, grand parade, fireworks show and more. Admission is free. Locations and event time will be listed online.
June 2 - June 4: Utah Pride Week
Related Stories:
This festival will take place throughout Salt Lake City with opening ceremonies, a 5K, march and rally, interfaith service, parade, dance, films and speakers. Tickets for the festival can be purchased ahead of time with varying prices. Age verification is required at the gate for some of the activities.
June 2 - 3: Skypark Aviation Festival
Attendees can come watch airplanes, aviation groups and skydivers while enjoying food. The event is free and will be held at the Skypark Airport, 1887 S. 1800 West in Woods Cross.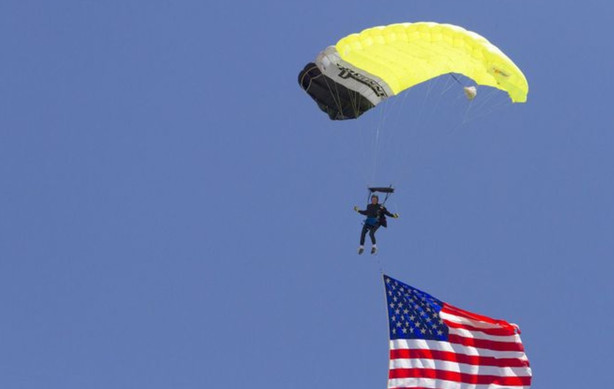 June 2 - 4: Live Music on the Plaza Deck
The Snowbird Center will hold live music on the Plaza Deck. Performances on these days will be by Hearts of Steele and the Nate Robinson Trio.
June 2 - 4: Ogden Music Festival
Hundreds of artists will be performing at the Ogden Music Festival. The event features many different genres of music including Joshua James, Sugar and the Mint, the Hollering Pines and dozens more. Children ages 16 and younger can attend the event for free. Tickets range from $10-$99 depending on which deal is purchased.
June 3: Thelma and Louise Half Marathon and Relay
Openings are available to participate in this women's half marathon which goes through the beautiful scenery of Moab. Family and friends are encouraged to come cheer on and watch those participating in the half marathon and relay. Packet pickup for the half marathon is 4-8 p.m. on June 2 at the Moab Arts and Recreation Center, 111 E. 100 North.
June 3: Glow Run 5K
People of all ages can participate in Draper's glow-in-the-dark 5K at 9:30 p.m. at the Andy Ballard Arena, 1600 E. Highland Dr. Glow products will be provided, and bringing your own glowing materials is encouraged. T-shirts will be given and a dance party and raffle will follow the race. Registration is done online through June 2 or in person the day of and is $15.
June 3: Champions Challenge Rodeo
Spanish Fork is hosting the Wrangler Champions Challenge Rodeo at the Fairgrounds Arena, 475 S. Main St. at 8 p.m. It will feature contestants from the Professional Rodeo Cowboys Association and some of the top finishers from the previous year.
June 3: Utah Lake Festival
Utah Lake State Park, located at 4400 W. Center St. in Provo, will be holding its festival from 10 a.m. - 2 p.m. They will have music, paddleboats, sandcastle building, a boat show, a rock climbing wall, games and more. Children 11 and under can fish for free. Admission is free to the public.
June 3 - 10: Springville Art City Days
Enjoy a carnival, baby photo contest, 5K family run, food trucks, craft boutiques, vendors, concerts, fireworks, parade and more at this year's Art City Days. Events take place at varying locations throughout Springville.
June 5 - Summer concert in the park
Draper City will be providing free concerts every Monday through June at Draper Historic Park, 12625 S. 900 East. Performers include Red Desert Ramblers, Joshua Creek, Slickrock Gypsy and Dueling Pianos Anywhere. Each concert goes from 7-8:30 p.m.
June 5 - The First Tee
The First Tee is an exclusive luncheon and golf tournament at the Salt Lake Country Club, 680 W. 3300 South, geared toward teaching businesses how to help kids learn qualities to help achieve lifetime success such as responsibility, honesty, confidence and perseverance. Call ahead to discuss the best reservation to make.
June 5 – 10: Saratoga Springs City Celebration/ splash days
Celebrating 20 years as a city, this event will include a parade, carnival, water games and more. Tickets can be purchased ahead of time.
June 7 – 10: Panguitch City Quilt Walk
This event includes quilt classes, dinner theater and takes place at Panguitch High School, 390 E. 100 South. A thorough outline of events can be found online.
June 9 - Full Moon Dinner
Snowbird will be serving a gourmet meal located at 11,000 feet above sea level with live music playing on the day of a full moon. Customers will receive an aerial tram ride up to the location. Reservations must be made beforehand.
June 9 - Orem Summerfest: Dance the Night Away
Orem City is hosting a dance themed summerfest with dancers from "So You Think You Can Dance," "Dancing with the Stars," "High School Musical," "Glee" and more. They will be performing at the City Center Park at 400 East and Center Street. Admission is free.
June 9 - 11: Utah Scottish Festival and Highland Games
Utahns will get the opportunity to celebrate their Scottish heritage with Highland dancing, piping, drumming, entertainment, vendors and more at this year's Scottish festival. The event is located at the Utah State Fair Park at 155 N. 1000 West in Salt Lake City. Tickets cost $10-$15. Active military with a current Geneva Conventions' ID and children 11 and under get in for free.
June 10 - Utah Asian Festival
Sandy's South Towne Expo Center, 9575 S. State St., is hosting the 40th Utah Asian Festival starting at 10 a.m. Some activities include exhibits, arts and crafts and food and marketplace featuring Bhutan, Cambodian, Chinese, Filipino, Hawaiian, Hmong, Indian, Indonesian, Korean, Laotian, Taiwanese, Thai, Tibetan and Vietnamese culture. An Asian pop dance and cosplay parade will take place from 5:30-7 p.m.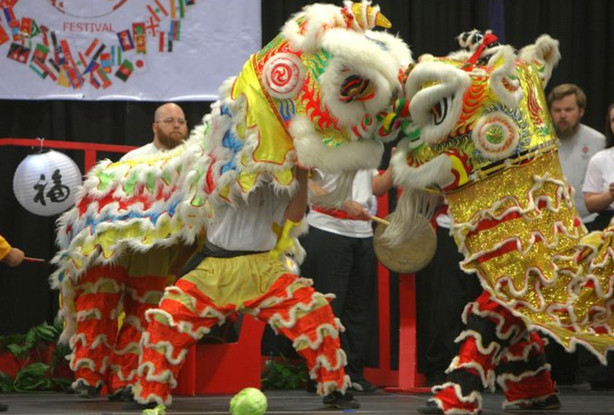 June 10 - Snowbird's summer opening
The Alpine Slide, Mountain Flyer, Vertical Drop, ropes course, climbing wall, bungee trampoline and aerial tram will be available with the purchase of one ticket.
June 10 - National Get Outdoors Day
Kanab is celebrating the great outdoors by providing the public with food vendors, mountain biking demonstrations and much more. The event starts at 10 a.m. at the Navajo Lake Loop Trailhead on Cedar Mountain.
June 10 - Brigham City Heritage Arts Festival
The Bill of Rights Plaza, 20 N. Main St., will hold this festival featuring a quilt show, performances, children's games, music and more. Admission is free.
June 10 - Run to the Red Rocks Car Show
Taking place every second Saturday, this event gives the public time to show off their cars. The event takes place on Main Street in Kanab and starts at 6:30 p.m.
June 10 - Cache Valley Storytelling Festival
This singing and storytelling event will take place in the Logan Tabernacle, 50 N. Main St., from 4-9 p.m. The event will feature puppeteer, ventriloquist and musician Randel McGee and his puppet Groark. Nationally acclaimed storyteller and songwriter Sam Payne and artistic director of the Resonance Story Theatre, Nannette Watts, will also be featured. Music will be performed by Jeff Shephard, a Logan balladeer. Admission is free.
June 10: Kenda/SRT AMA National Hare and Hound
National deseret dirt bike racing will be taking place in Plymouth. Parking for spectators will be available. Coordinates to the location are online.
June 10 - 11: Ogden's Arts Festival
Starting at noon each day, the Ogden Arts Festival holds live performances in music, theater and dance during both days of the festival. Activities geared toward children are available through the Kids ARTivities that the festival is hosting. The event will be held at Ogden Municipal Gardens, 343 25th St.
June 10 - 11: Snowbird's Ninth Annual Brewfest
Twenty-seven local breweries will be sampling three to five brews at Snowbird Ski and Summer Resort. Live music played by various artists such as The Weekenders, Joshy Soul and more will be performing at the brewfest. Food stations, crafters and vendors will be available. Admission is free and additional purchases include tokens, brewfest mugs and parking.
June 10 - 17: Nibley City Heritage Days
Activities will include a fun run, fireworks, parade, disc golf, chalk art and more. Locations vary and admission is free.
June 10 - 18: Strawberry Days
June 11: Snowbasin Resort free summer concerts
Snowbasin Resort located at 3925 E. Snowbasin Road in Huntsville is doing free concerts every Sunday starting on June 11 and going through September. The event goes from 12 - 5:30 p.m. and features kids games and a barbeque.
The long-running tradition of Strawberry Days in Pleasant Grove features rodeos, vendors, fireworks, a volleyball tournament, carnival and more. Each event is located at a different place in Pleasant Grove.
June 15 - 17: Jacob Hamblin Days
This event celebrates "the pioneer and Western heritage of Kanab and Kane County" starting with a rodeo, continuing with a heritage tour, team building activities, team roping and prizes, and will end with another rodeo. Registration must be done ahead of time with $50 per person or $200 for a team. The location is 138 S. Main St. in Kanab. Starting times vary by activity.
June 15 - 17: Logan Summerfest Arts Faire
Logan will be featuring visual artists, food, performing artists and entertainment at this year's Summerfest Arts Faire. This year's featured artist is Nikki Root, a stained glass window artist whose work is commonly found in antebellum mansions. The event will be held at the Logan LDS Tabernacle grounds at 50 N. Main St. and starts at 11 a.m.
June 15 - 17: Tooele Arts Festival
This festival will feature entertainment, children's activities, vendors, performing and visual artists, culinary vendors and more at the Tooele City Park at West Vine Street.
June 15 - 19: WestFest
West Valley City will be throwing this festival with multicultural entertainment, including international cuisine, carnival rides, crafts, karaoke, fireworks and more. The festival will be held at Centennial Park, 5405 W. 3100 South and is free to the public.
June 15 - 17, 20 – 24: Manti Mormon Miracle Pageant
The annual theatric performances of scenes from the Book of Mormon will take place on the LDS Manti Temple grounds. The gate opens at 6:30 p.m., performances begin at 9:30 p.m. Admission is free. Food is allowed on temple grounds.
June 16: Movie night with pre-movie entertainment
Draper City Amphitheater, 1000 E. Vestry Road will be showing Dreamworks "Sing" starting at 9:15 p.m. Pre-movie entertainment will be provided at 8 p.m. by musician and winner of KSL 5 TV's "The Utah Voice" Blake Crestani. The event is free.
June 16 - 17: Frontier Folk Festival
Frontier Homestead State Park Museum, 635 N. Main St. in Cedar City, will be hosting more than 30 artists from Utah and Arizona at this year's Frontier Folk Festival. Food is available through vendors and original, handcrafted items will be on display for purchase. Admission is free.
June 16 - 17: UFO Fest
The second annual Utah UFO Fest will be located at the Three Peaks Recreation Area in Cedar City. It features multiple speeches by researchers and experts as well as films to educate the public about UFOs and other paranormal activity. Tickets are free and can be booked online. Exact directions to the location are on the website.
June 16 - 18: Utah Foster Care Chalk Art
This is a free community art event on Rio Grande Street at the Gateway featuring large chalk art murals. Artists, volunteers and sponsors can apply online. Murals will remain in place until Father's Day.
June 16, 22 – 24: West Haven Days
This city festival features fireworks, a flag raising ceremony, picnic in the park, swimming, Dutch oven cook-off, color run, baby contest, quilt show and more. A full list of events and their locations are listed on the website. Registration to take place in the contests is necessary and can be found online. Events are free to the public.
June 17: Family History Library Block Party
This event will be held from 10 a.m. - 2 p.m. in Salt Lake City on West Temple Street from North to South Temple. Outdoor activities include a bounce house, rock climbing wall, pioneer games and face painting. Live entertainment includes the Snow Canyon Jazz Band, Malibu Revue, Kenshin Taiko and Shanahy. Food vendors will be there and more ancestry related activities will take place throughout the location.
June 17: Utah Blues Festival
This event will be held outdoors at Salt Lake City's Gallivan Center, 239 S. Main St. and will feature food trucks, vendors, and musical performances by Harry Lee and the back alley blues band, Kenny Neal, Samantha Fish and more. Kids 12 and under get in for free, and adult tickets range from $25-$80. Bringing blankets and lawn chairs is recommended.
June 17: Coalville City Barbeque
Families can come and enjoy a delicious barbeque while listening to live music, watching fireworks, playing in the kid's zone and competing for prizes. Gates open at 5:30 p.m. at the fairgrounds at 202 Park Road. Tickets can be purchased online and are $12 for adults and $8 for children ages 2 - 12.
June 17: Savor the Summit
Park City is hosting an outdoor dinner party at 6 p.m. in the middle of Main Street. Customers will experience live music, wonderful food, drinks and wonderful scenery. Reservations must be made ahead of time online.
June 17: Father's Day Shine and Show Car Show
Dads can register to show off their car at this show or just go and enjoy the cars on display. Food and music will be provided and prizes will be awarded at the end of the show.
June 17 - 24: Cool Air Concert Series
Free outdoor concerts will be playing at Snowbird every Saturday starting in June and going throughout the rest of summer.
June 18: Father's Day events at Snowbird
Snowbird will be hosting a brunch for fathers at the Cliff Lodge. A barbecue will also be available and live music will be playing throughout the day until 7 p.m. Dads can also make reservations to spend the night at Snowbird, with tickets starting at $99 per adult.
June 21: Wasatch Trail Run Series
A 5-mile and a 9-mile running course will be open for racing at Snowbird with post-race giveaways after. The cost is $20 unless the participant has a multirace pass, then it is $13.
June 21 - 24: Bryce Canyon Astronomy Festival
This annual festival will have more than 50 telescopes available and includes a long list of events and opportunities to learn about space, stars and the sky. Keynote speakers and rangers will be at the event.
June 22 - 24: Taylorsville Dayzz
This city festival will feature carnival rides, fireworks and live music including a tribute to the Beatles and the Utah Symphony playing the 1812 Overture with 17 real cannons. Carnival rides must be paid for. However, children wearing "Beauty and the Beast" costumes can ride for free. Events take place at the Valley Regional Park, 5100 S. 2700 West.
June 22 – 24: Lehi Round-Up Rodeo
This annual event features top cowboys and cowgirls competing in the rodeo located at 105 N. 500 West in Lehi. Tickets can be purchased online. Thursday is family night and kids get in for $5. Each performance starts at 8 p.m.
June 22 - 24: Fort Herriman Days
This free event takes place at W&M Butterfield Park, 6212 W. 14200 South, and includes a family night, food booths, a foam party, water night, animal show, parade, a carnival and more.
June 22 - 25: Utah Arts Festival
All kinds of art will be celebrated at Utah's outdoor annual arts festival. Held at Liberty Square, 210 E. 400 South in Salt Lake City, it will feature over 100 performance artists, 170 visual artists and a variety of literature and live music from local and national musicians, film and culinary work. Children 12 and under get in for free, and tickets range in price from $6-$35. Tickets can also be purchased for the Big Deal Brunch.
June 23: Frank Caliendo Show
The Draper Amphitheater, 944 East Vestry Road, will host a clean, family-friendly comedy show by actor, comedian and impressionist Frank Caliendo. Hollywood critics have described Caliendo as "a combination of Robin Williams and Jim Carrey." Tickets range in price from $29-$39. The VIP package costs $85.
June 23: Riverton Prairie Dog Car Show
This event, hosted by the American Diabetes Association, will take place at 2022 W. 12310 South in Riverton from 5 - 9 p.m. Registration for your car to be judged is $10 and includes two meals, drawing tickets and a goodie bag. Admission is free.
June 23 - 24: Adventure and gear fest
Snowbird is holding its fifth annual adventure and gear fest, which has adventure geared activities for people of all ages. Some activities include frisbee golf, a climbing wall, slackline demo zone, guided hikes, hiking trails for kids, fly fishing, a nighttime 5K and more.
June 23 - 25: Panguitch Valley Balloon Rally
Panguitch Valley is throwing a hot air balloon rally with more than 30 balloons taking off each day starting at 6:30 a.m. Other events taking place during the rally are a breakfast, parades, bingo, a cross-country 5K, live music, bike shows and more. Applications to participate in the 5K are available online. Events will take place all throughout the city.
June 23 - 24: Top of Zion Relay 2017
The Top of Zion Relay has three possible route options for participants to race on, all with breathtaking views from Capitol Reef or Bryce Canyon to Zion National Park. Teams made up of three, six, or 12 runners who trade off running 12 36-hour course. Registration costs range from $100 to $1,260 and must be completed ahead of time.
June 23 - 24: Wasatch Mountain Film Festival
The third annual Wasatch Mountain Film Festival will return to Snowbird showcasing documentaries highlighting adventure, culture, environmental and political issues. The 9 p.m. showing on June 23 is free to the public. Tickets are required for other screenings.
June 23 - 24: Elk Ridge City Celebration
People can enjoy a dance party, parade, movie night (featuring Dreamworks "Sing"), a fun run, a fireman breakfast and carnival at this year's celebration. Events take place at 80 E. Park Dr.
June 23 and 30: Family Flicks
Snowbird will be showing free family-friendly movies every Friday night at sunset, starting with the Wasatch Film Festival on June 23. Movies will continue to show through the beginning of August.
June 24: Mantua Pro Wakeboarding Tournament
Mantua will be holding the Supra Boats Pro Wakeboard Tournament at the Mantua Reservoir at 409 N. Main St. Food booths and activities will be provided to the public as they watch 16 of the world's highest-ranking wakeboarders compete for prizes. Wakesurfing will also be performed. Tickets can be purchased online and range from $5 - $10 depending on when purchased.
June 24: Bicycle Hill Climb
Bikers can participate in a road bike race stretching for 10 miles and 3,500 vertical feet. The price to participate is $30 until June 21, then it increases to $40. The race starts at 8 a.m. at 9400 South and Highland Drive.
June 24:"WeeBeer" Festival
The third annual "WeeBeer" Festival is taking place from 3 – 9 p.m. at Ogden's Golden Spike Event Center, 1000 N. 1200 West. Attendees will have the chance to sample more than 50 local brews with live music and more local vendors. Entertainment includes lawn twister, flamingo ring toss, lawn checkers and lawn tic tac toe. $10 admission includes 6oz Pilsner glass, pretzel pack and three beer tickets. Non-drinkers may pay a $5 admission which includes access to food vendors and bands.
June 29: Utah Shakespeare Festival
The Utah Shakespeare Festival will kick off its season at the end of June with performances of "Shakespeare in Love," "As You Like It" and "The Greenshow." These plays, and many others, will continue throughout the summer with some running through October.
June 30 - July 1: Panguitch Chicken Lights and Chrome and Truck Show
A light show, meals for truck show participants and awards starting on Main Street at 9 p.m. A truck show starts the following day at 10 a.m. with vendors, bouncy slides, free truck viewings and awards at the fairgrounds at 745 North Main St.
June 30 - July 1:RWB Buck Wild Rough Stock Challenge
Two day largest rodeo event featuring competitions in saddle bronc, bareback and bull riding. Tickets in advance are $10 for adults and $5 for children. Tickets at gate are $12 for adults and $7 for kids. Other activities include mechanical bulls, live music, the Spike Hall of Fame introduction and fireworks each night. The event is held at the Golden Spike Event Center in Ogden, 1000 N. 1200 West.
What other events is your city throwing? Let us know by emailing camilla.emmalee@gmail.com.
---
Camilla Stimpson is a news writing intern for KSL.com and enjoys reporting on politics, crimes and her own awkward moments on 50shadesofawkward.com. When not writing, she can be found watching "30 Rock" or "Law & Order," napping, planning trips she can't afford and Googling dogs she can't have.
×