Estimated read time: 2-3 minutes
This archived news story is available only for your personal, non-commercial use. Information in the story may be outdated or superseded by additional information. Reading or replaying the story in its archived form does not constitute a republication of the story.
Tempers boiled over the day ethics allegations erupted on Utah's Capitol Hill.
Utah Highway Patrol Spokesman Jeff Nigbur said, "There were two people in a very heated argument. There was some mention that there was possibly some pushing, possibly people poking each other in the chest, stuff like that."
Tense times continue with dates now set for hearings.
Utah's House Ethics Committee set dates today for two hearings on competing ethics complaints. The allegations have exposed raw emotions at the Capitol.
On Oct. 9, the House Ethics Committee will meet to consider allegations against Rep. Phil Riesen that he leaked documents to KSL. Oct. 20 the committee will meet again regarding bribery and other allegations against GOP lawmaker Greg Hughes.
Hughes faces an ethics complaint alleging he attempted to bribe a fellow GOP lawmaker and intimidate political opponents. Riesen, a Salt Lake Democrat, faces an ethics complaint he conspired with "special interest lobbyists and attorneys" to leak those accusations to KSL.
Rep. Todd Kiser, co-chair of the House Ethics Committee, said, "If I had time to move this slower, I would. But because it's an election year, we have that piece falling into this. And in fairness to the candidates, I don't want it to linger until after the election period."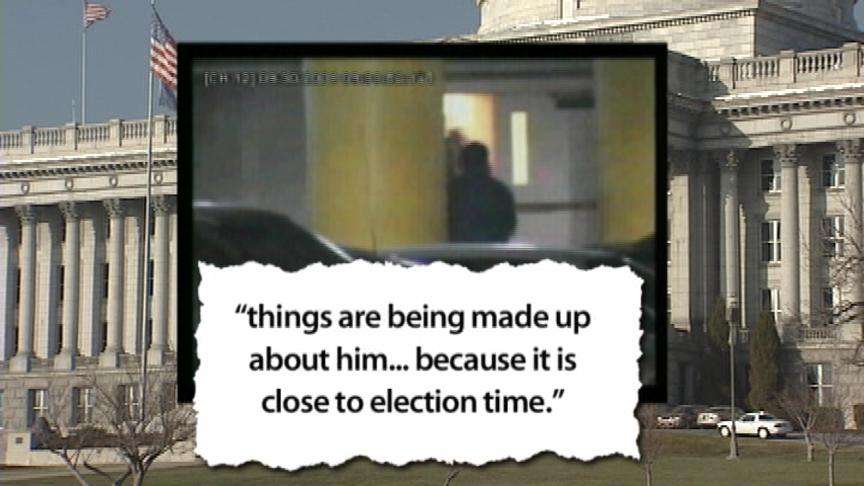 Security camera video from the day the story broke shows just how contentious things are. In the Capitol garage troopers responded to a report of two men arguing and pushing each other.
Nigbur said, "Up at the Capitol we see a lot of unusual things, not typically between Representatives or people working in state government."
A man in a light shirt is Chris Bleak, chief of staff to House Speaker Greg Curtis. He was trying to hold back Greg Hughes, who apparently wanted a piece of Phil Riesen, according to a police report.
Hughes said "things were being made up about [him]...because it is close to election time."
Troopers broke it up.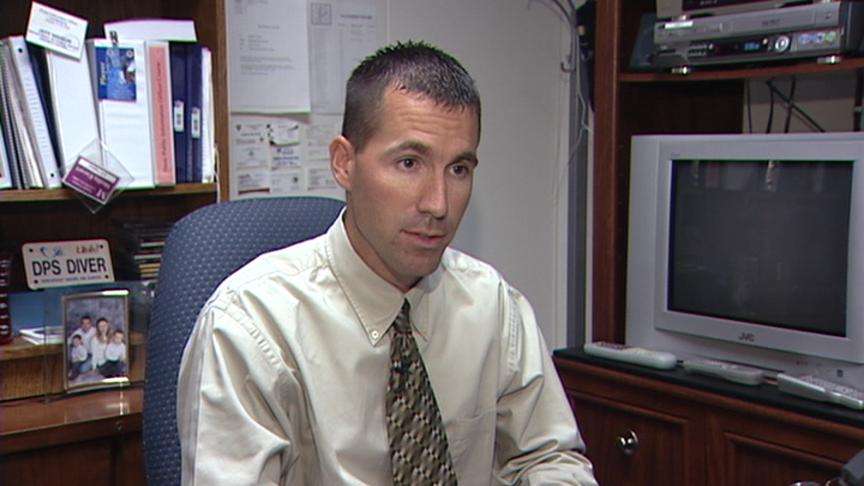 Bleak "repeatedly stated he did not want to give a statement" and "demanded to speak with the trooper's boss before writing a statement."
He eventually did, and Hughes eventually left, but not before saying the issue was "not over."
Nigbur said, "We counseled Rep. Hughes to maybe leave the premises to cool down for a second, maybe get his bearings a little bit more."
With these ethics hearing, the Legislature's ethics rules and procedures will be under the microscope too. Two issues are likely to be timing, coming shortly before elections, and transparency. Both hearings likely won't be open but held behind closed doors.
E-mail: jdaley@ksl.com
×
Related links
Most recent Utah stories