Estimated read time: 3-4 minutes
This archived news story is available only for your personal, non-commercial use. Information in the story may be outdated or superseded by additional information. Reading or replaying the story in its archived form does not constitute a republication of the story.
Tonight's the night for the much-anticipated debate between vice presidential candidates Joe Biden and Sarah Palin.
Historically, debates between the vice presidential nominees don't result in big TV ratings, but that could all change tonight. The debate is expected to draw a bigger audience than last Friday's first presidential debate. That one had about 52 million viewers. Sarah Palin has taken some heat for some of her answers in recent interviews, and voters are anxious to see how she performs in a debate format.
We've been sampling the thoughts of some Utah voters who plan to watch tonight. We didn't hear any apathy about the vice presidential candidates. Everyone we talked with had definite opinions about Palin and Biden. They were frank about the candidates' strengths and weaknesses, and they even offered some advice.
No doubt about it, Utahns are looking forward to the debate.
Joe Biden and Sarah Palin have been practicing their skills lately in mock debates with their staffers. They know that tonight is "must-see" TV for many undecided voters.
Republican National Committee Chairman Mike Duncan tells KSL it's time for Palin to shine.
"My best advice is let Sarah Palin be Sarah Palin. She's a very accomplished woman," he said.
Utah Democratic Chairman Wayne Holland says Biden needs to remind the public he's the one fighting to help restore the middle class.
"Joe Biden is going to perform well. He was selected by Barack Obama for a purpose and I think we'll see why tonight," he said.
In downtown Salt Lake today, we found that Palin and Biden are top of mind for many people.
Ben Noble said, "It'll be interesting to see if Joe Biden can play nice and whether Sarah Palin can play with the big boys."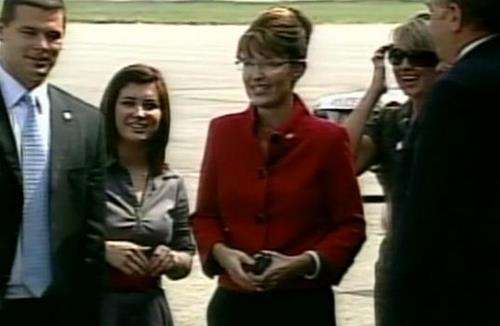 Voters we spoke with pointed out strengths and weaknesses with both candidates.
Jared Pocock said Palin should "probably not speak her mind as much as she likes to."
Deborah Petersen said, "Palin will say something that will sensationalize everything, and Biden will probably just keep talking."
Most of the people said they already have decided who they'll vote for on Nov. 4. So while the debate may not change anyone's mind, it may ease some concerns.
Noble said, "I think it could reaffirm whether Sarah Palin is a good choice for vice president."
The candidates have rehearsed every possible answer to every possible question that may come along tonight. We asked Salt Lake voters if they had some advice to give to the candidates.
Nancy Halverson said, "I think she has to come across as though she has a broad knowledge and not quite so glib. She's trying to be folksy, but she's also going to have to show that she's intelligent, analytical and can work with sophisticated people."
Petersen said, "I would tell Palin to be careful about what she says. It's better to say too little than something that's incorrect."
Noble said, "I don't think she has to do that much to really raise her standing in the public eye. But Joe Biden, one slip and he can really come down crumbling."
Finally, we asked people to give us one word or phrase that describes each candidate.
For Sarah Palin we heard "freshness," "strong-willed," "small town lady" and "unknown." For Joe Biden it was "knowledgeable," "competent," "seasoned" and "been there done that!"
By the way, pollster Dan Jones will be in the field tonight and tomorrow to get reaction to the debate. We'll have those results tomorrow.
E-mail: kmccord@ksl.com
E-mail: rjeppesen@ksl.com
×
Most recent Utah stories